Former Knicks, Bulls Star Charles Oakley Arrested in Las Vegas
By Andrew Magnotta
July 12, 2018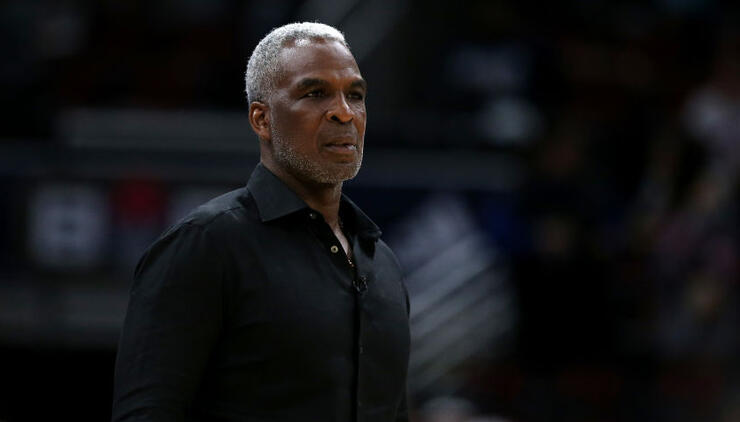 NBA great Charles Oakley was arrested Sunday in Las Vegas for allegedly trying to cheat during a game.
TMZ reports Oakley, 54, was arrested at The Cosmopolitan Hotel and Casino on the Vegas Strip. The former power forward allegedly tried to pull a $100 chip from a wager during a casino game. It's not clear what game he was playing.
Officials from the Nevada Gaming Board said Oakley "was suspected of adding to or reducing his wager on a gambling game after the outcome was known."
If convicted of committing a "fraudulent act in a gambling establishment," Oakley could face up to six years in prison.
After being confronted about the incident at the casino, Oakley was booked at Clark County Detention Center at 5:30 p.m. local time.
A source close to the former New York Knick told TMZ the "insignificant matter" will be "quickly resolved."
Oakley is one of hundreds of current and former NBA stars in Las Vegas this month as NBA Summer League takes over the city.
On the basketball court, Oakley was known for his fiery style of play. But this isn't the first time in recent memory he's had legal trouble off the court. Last February, Oakley was arrested during a Knicks game after an altercation with Knicks owner James Dolan and a Madison Square Garden security official.
Charges in the MSG incident were later dismissed, but Dolan banned Oakley for life from the World's Most Famous Arena.
Photo: Getty Images
Chat About Former Knicks, Bulls Star Charles Oakley Arrested in Las Vegas