Six-Foot-Long Boa Constrictor Falls From Ceiling, Lands On Sleeping Man
By Bill Gallucccio
July 12, 2018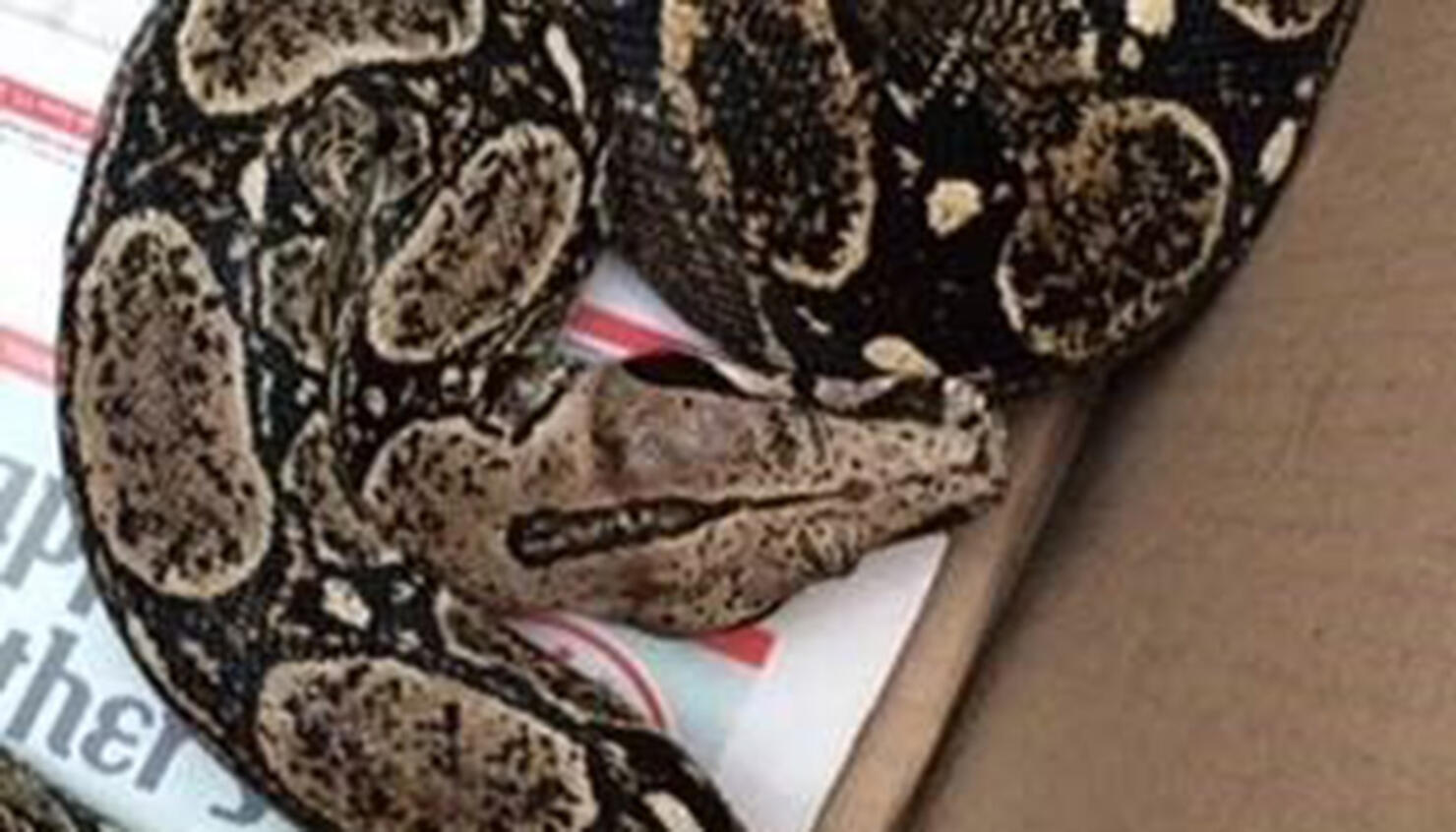 A New York resident was jolted from his slumber when a giant snake fell from the ceiling and landed in his bed. The New York Department of Environmental Conservation released the details of the terrifying incident.
The report stated that Environmental Conservation officer Matt Foster responded after a "panicked caller reported that a large snake had fallen from the ceiling." Following a brief investigation, Foster "determined the six-foot-long Red-Tailed boa constrictor had escaped its enclosure in the apartment above." After escaping captivity, the snake managed to slither into the ceiling and fell on the sleeping resident.
Boa constrictors are legal to own as pets in New York, and Foster returned the snake to its owner.
Photo: New York Department of Environmental Conservation