Watch Ariana Grande Cover Justin Bieber & Tease New Song 'r.e.m.'
By Hayden Brooks
July 12, 2018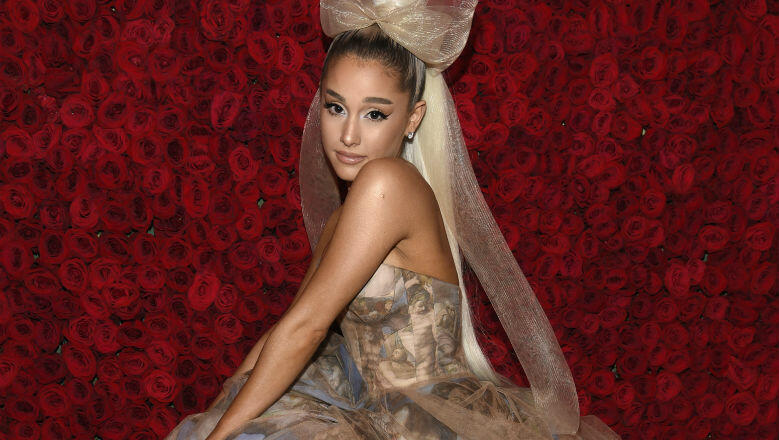 Ariana Grande reportedly wrote a good chunk of her new album, Sweetener, so it's no surprise that the pop titan is familiar with the pen game. As part of her new cover story with Elle, the 25-year-old star partook in the magazine's "Song Association" video segment, where she was given a keyword and had to sing the first song that came to mind.
Aside from singing classics from Justin Bieber and Whitney Houston, the star snuck in a preview of "r.e.m.," the third cut on Sweetener, during the segment. With just 10 seconds to sing the track, Grande chose the number after she heard the word: "dream." "Boy, you're such a dream to me/ Before you speak, don't walk/ 'Cause I don't wanna wake up/ Wake up, yeah, wake up, wake/ Don't wanna wake up, oh," she crooned. Prior to the segment's unveiling, "r.e.m." was teased in the singer's music video for "No Tears Left To Cry."
In her cover story for Elle, Grande opened about up about her "wild dizzy spells" that she has experienced since the attack at the end of her Manchester concert in May 2017. "When I got home from tour, I had really wild dizzy spells, this feeling like I couldn't breathe," she told the magazine of her condition post-tragedy. "I would be in a good mood, fine and happy, and they would hit me out of nowhere. I've always had anxiety, but it had never been physical before. There were a couple of months straight where I felt so upside down."
Chat About Watch Ariana Grande Cover Justin Bieber & Tease New Song 'r.e.m.'