Kris Jenner Opens Up About Cheating on Robert Kardashian + Kim's Sex Tape
By Katrina Nattress
July 13, 2018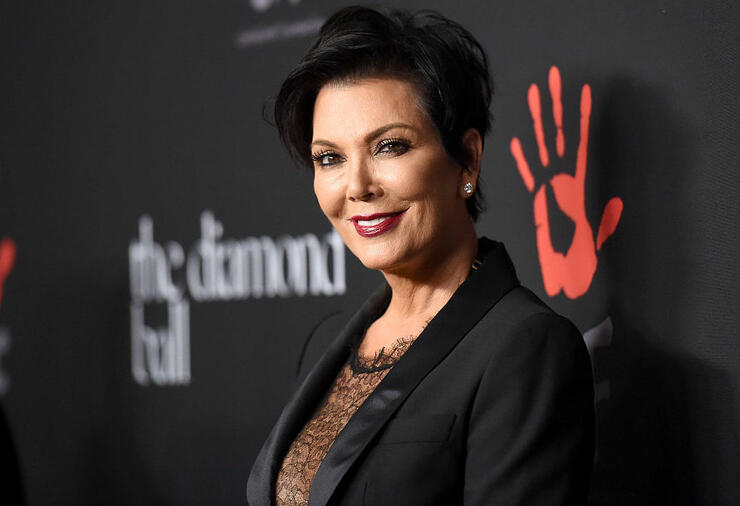 Kris Jenner is getting candid about her past transgressions.
The Kardashian-Jenner matriarch recently visited Fox News' latest series, OBJECTified, to talk about topics ranging from cheating on her late husband Robert Kardashian to her daughter Kim Kardashian West's infamous sex tape with then-boyfriend Ray J.
In a preview clips of the episode, she discusses with the show's host, TMZ's Harvey Levin, her biggest regrets in life and if she thinks the 11-year-old tape is what made Kim and the Kardashian family famous.
"You know, I can't control what other people say and obviously that was a hard thing to go through," she recalls about the tape. "The thing I learned from that is that you can get through anything as a family."
"That was obviously a real hard time for any mom," she adds. "It was devastating."
As far as regrets go, she's still reeling over her infidelity to her late husband, who's the father of her four eldest children—Kourtney, 39, Kim, 37, Khloe, 34, and Rob, 31.
"I married Robert when I was 22 years old and I had gotten pregnant on my honeymoon," she says of her marriage that spanned 1978 to 1991. "I had the happiest life you could've dreamt about. But when you're in something, sometimes people think the grass is always greener and that was, like, what I think I went through at some point."
When asked bluntly if she "had an affair with a soccer player" the 62-year-old reality star confirms "I did, I did."
"[It's] nothing I'm proud of," she confesses. "When I look back on it now, probably one of my biggest regrets in my life is that that marriage fell apart."
Photo: Getty Images
Chat About Kris Jenner Opens Up About Cheating on Robert Kardashian + Kim's Sex Tape