Wiz Khalifa Shares Details on 'Rolling Papers 2' Album Inspiration
By Nicole Mastrogiannis
July 13, 2018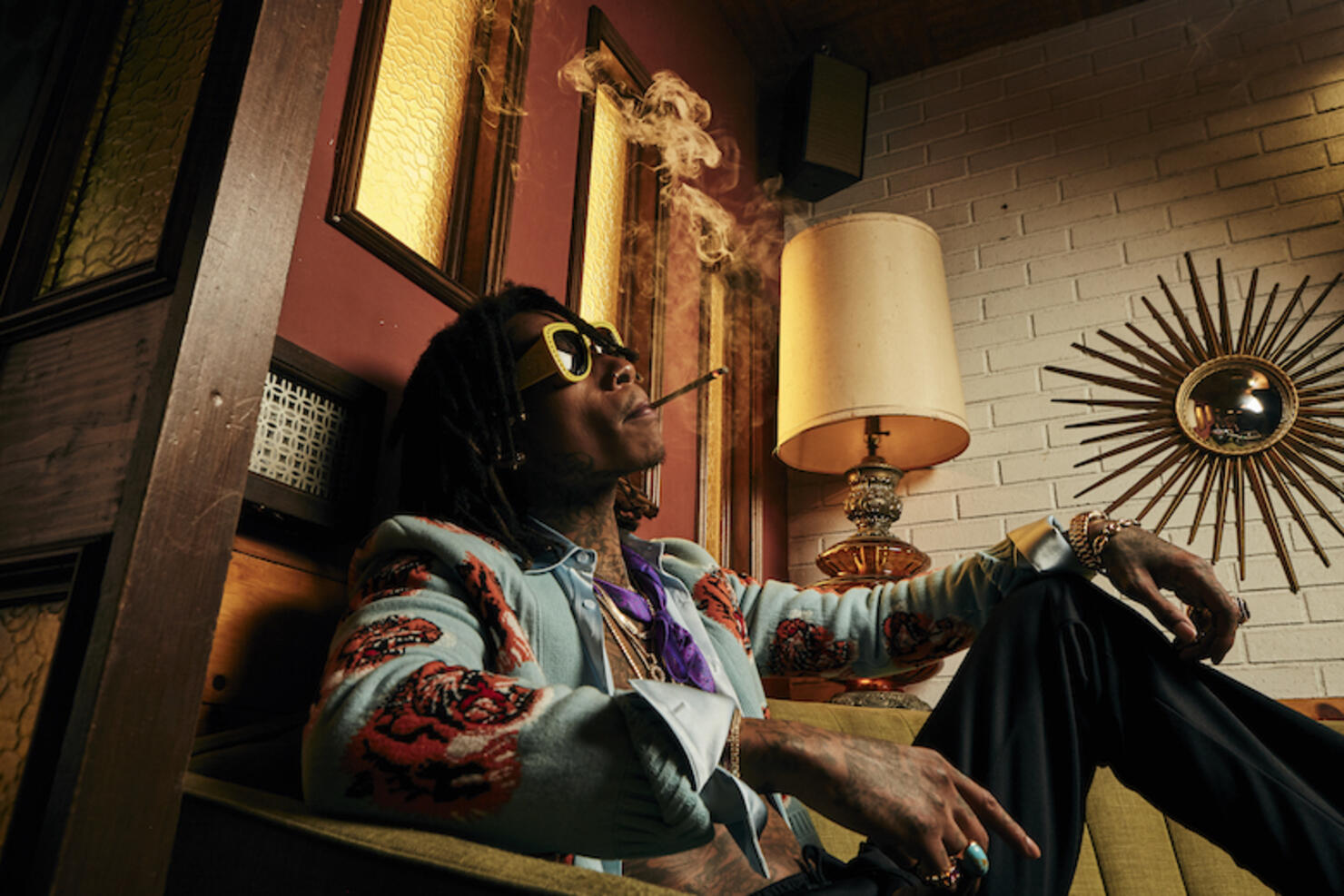 After much anticipation from fans, Wiz Khalifa's Rolling Papers 2 has finally arrived. The album is the followup to his first major label release, the double-Platinum Rolling Papers, that he dropped back in 2011. Since then, Khalifa has shared several other albums, but has now given fans a sequel.
Rolling Papers 2 showcases __ new tracks including features from artists like Snoop Dogg, Bone Thugs-N-Harmony, Gucci Mane, Travis Scott, PARTYNEXTDOOR, and Swae Lee, among others. Wiz first introduced the music from the new album via his two previously-released singles "Heartless Romantic" (featuring Swae Lee) and "Real Rich" (featuring Rick Ross).
Wiz has teased Rolling Papers 2 over the last few years, and it's because the rapper spent a lot of time perfecting the finished product. In an exclusive interview with iHeartRadio, Wiz explains that he went through four different versions of the album before ending up with this final iteration. He tells us, "I probably made four albums before I ended up landing on this one. Sonically, order wise, verse wise, this album has sounded so many different [ways], and I've been so sure that it was 'the one' every time. But I think this time everybody knows that it's the one and I'm really excited to get it out."
Find out what else Wiz Khalifa had to say about his new album Rolling Papers 2 below.
On the decision to drop a follow-up to Rolling Papers:
"I really just wanted to continue the legacy. My first mixtape was called Prince of the City, and that was my introduction into the game, and then, when I learned a lot about the game, and found out about myself, as an artist, I made a Prince of the City 2. So, being that Rolling Papers was my first major release, and I learned so much about the game, and I've had a lot of success, I'm coming back with number two with a whole new mind state, and a whole new mind frame and inspiration, not only for myself, but to bring to the fans."
On what inspired the music on Rolling Papers 2:
"The majority of the music that is on Rolling Papers 2 is inspired by my life, especially within the past four years. I've just grown a lot, learned a lot about myself, learned a lot about business, and learned new strategies and different ways to approach things. I'm really excited to have those new approaches, and new inspirations on life. A lot of that goes into the music and being able to find certain things inside of yourself, or to be able to look to other people around you, and to say like, you know, this is my core, and this is who I believe in. And I was able to tap into all of that while making Rolling Papers 2."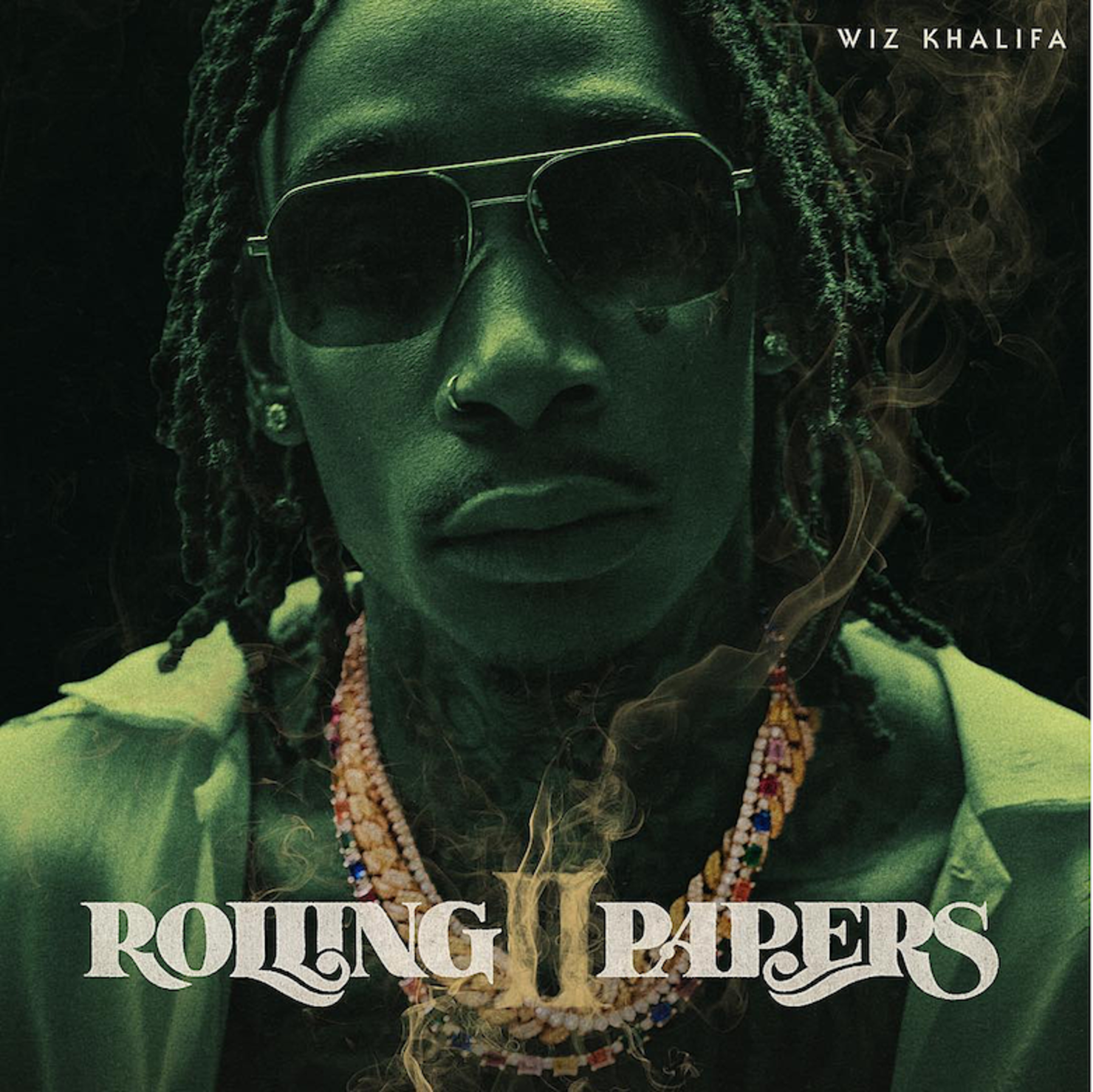 On how Wiz chose which artists he wanted as features:
"The collaborations on the album are really just things that I wanted to do. I felt myself wanting to work with these artists. I, of course, enjoy all of their music. Snoop Dogg's my big bro, Ty Dolla $ign's my fan. But people like, PARTYNEXTDOOR, we recorded our session in Pittsburgh, which was really cool, after one of his shows. Gucci Mane is somebody who I always wanted to work with just based off of how big of a fan I am of his, growing up in Pittsburgh. Bone Thugs-N-Harmony is like a legendary collab for me, and to get in the studio with all of them is like a bucket list [item]. So, these are all things that I felt like would make the project bigger, would make me better as an artist, and would be something that the listeners would enjoy."
On why the Bone Thugs-N-Harmony collab is so special:
"The collaboration that's most memorable to me is definitely the Bone Thugs-N-Harmony collaboration because of how big of a fan of theirs I am. I listened to their music growing up, from second grade till now. I have a tattoo of them on my leg. So, it's like them dudes have been a part of my life forever. Being I'm such a big fan of theirs, it was super fun to get into the studio and work with them and actually feel like I was in Bone Thugs-N-Harmony for two seconds, you know? That was a dream come true of mine."
On how "Rolling Papers 2" & "BLK" are his most personal RP2 songs:
"It's probably a tie between "Rolling Papers 2" (the title track) and "BLK." Those are definitely the more personal songs where I explain how I feel and what I've been through and where you can listen to the raps. It's really me telling the story of myself and maybe some things I've gained, maybe some things that I've lost. Those are really interesting songs for me, and I feel like those are important for me, especially for the fans because they get to show not only the growth, but just that everything is not perfect for everybody. They get to know me as a person, which is really important moving forward in a career that's been ten years plus. I think it's really important to still let people get to know you."