Kate Upton and Justin Verlander Are Expecting Their First Child
By Katrina Nattress
July 14, 2018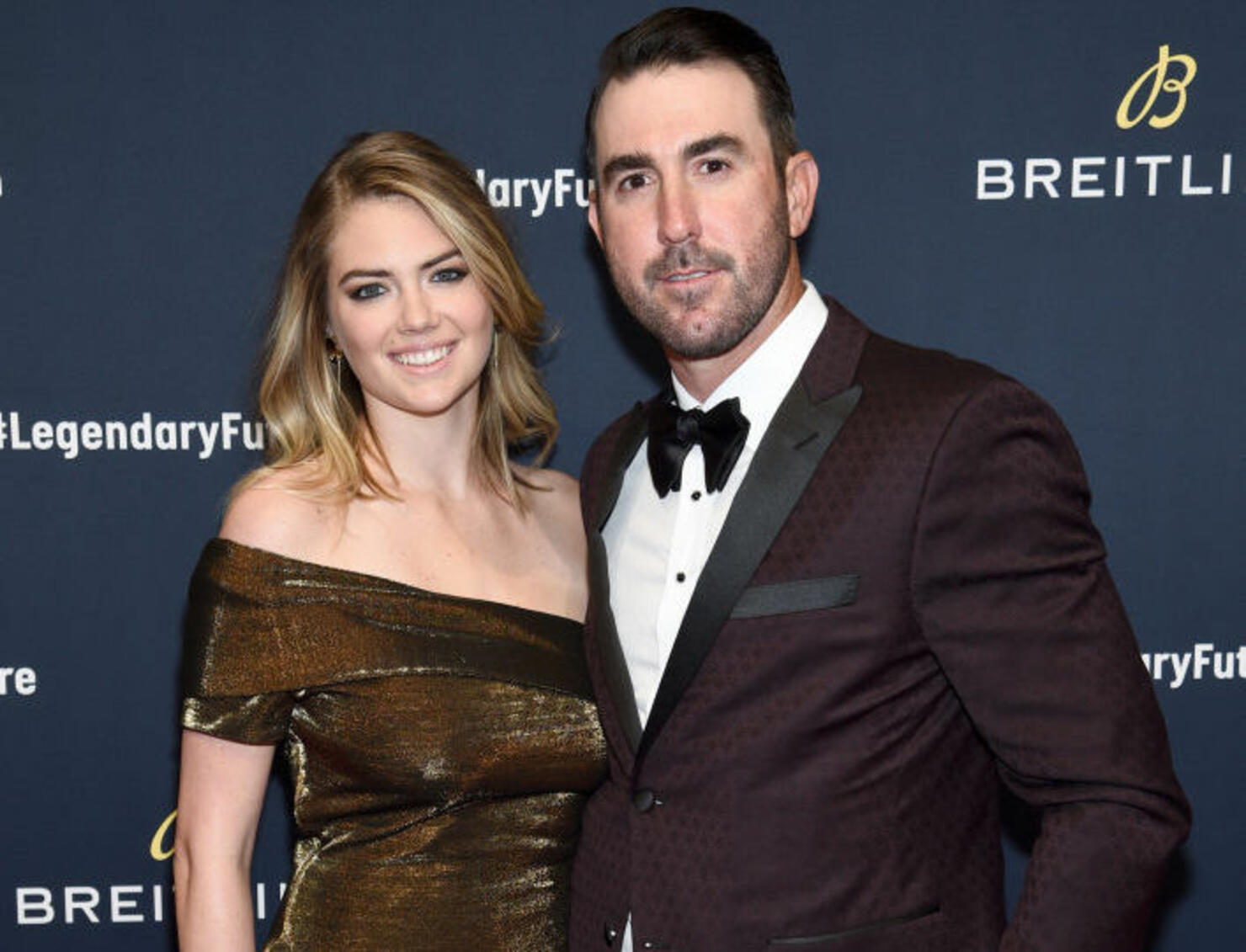 There's a new baby on the way!
On Saturday (July 14), Kate Upton announced that she and her husband Justin Verlander are expecting their first child. The Sports Illustrated model broke the news in a simple yet sweet Instagram post. The photo shows Upton posing in a vibrant red pantsuit and stylish white sunglasses with the littlest of baby bumps on display and the Atlantic Ocean shimmering in the background. "#PregnantinMiami @justinverlander" the caption reads, tagging her MLB star hubby and adding a sun and heart emoji.
The 26-year old fashionista and 35-year-old pitcher tied the knot last November in Italy, just days after Verlander helped his Houston Astros win their first ever World Series pennant.
Check out the pregnancy announcement below.
Upton recently gushed about her beau to Maxim as part of the magazine's Hot 100 issue.
"I got to marry my best friend," she said. "He's an amazing man. He's so supportive and focused and motivated, and he inspires me every day. I'm so very lucky that he's my husband."
The couple got engaged in 2016 and originally planned to wed before November; however, the Astros World Series berth changed their plans.
"There's only one thing that could throw a huge wrench in our plans," Verlander told Jimmy Fallon during a visit to The Tonight Show. "It's not the World Series, it's going to game seven of the World Series."
"Guess where we went," Upton responded. "Everybody's in Italy, everyone's at the venue. We had an event that night and everyone's texting us like, 'Your wedding's so pretty, wish you were here.'"
"We got taken around our wedding via Facetime," Verlander said with a laugh.
Photo: Getty Images