Thomas Markle Claims He Won't Stop Giving Interviews Until Royals Respond
By Emily Lee
July 17, 2018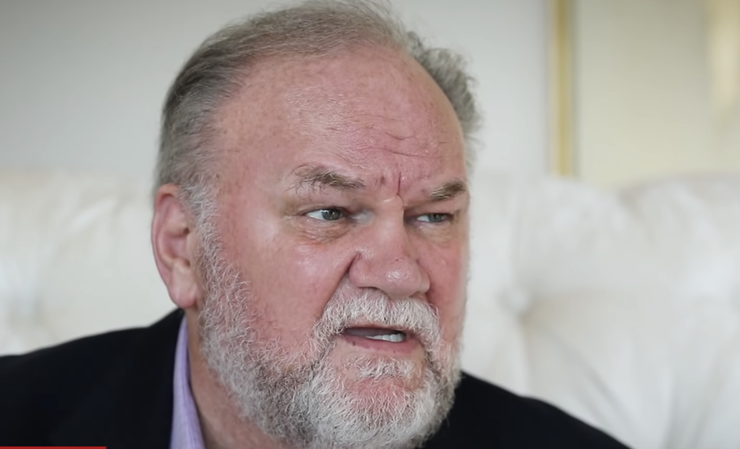 Who else is totally bummed out from all these interviews Thomas Markle is giving about his grievances with The Royal Family? Following Thomas's latest interview with The Sun, there were multiple reports that Meghan Markle and Prince Harry were "frustrated" that he keeps talking to tabloids, as well as accepting payment for those interviews. The couple reportedly haven't had any contact with Meghan's father recently and he's apparently not taking kindly to the silent treatment.
After various outlets began reporting on the Duke and Duchess of Sussex's disappointment in Thomas's behavior, he spoke with TMZ about all the drama. "I was silent for a full year and the press beat me up every day saying I was a hermit hiding in Mexico, so I gave my story. Apparently that interview put the Royal Family in their silence mode ... so, I gave another interview to break the silence. All they have to do is speak to me."
According to TMZ, Thomas believes the Royal Family is "silly" for believing he'll go quietly. Thomas insists that he will keep doing interviews until he is in contact with Meghan. As of now, though, he claims he has no way of reaching out to her. "Tomorrow is my birthday, 74 years old, and I'm enjoying the fact that I can make the entire Royal Family not speak and maybe I can get a laugh out of the Duchess."
Considering Thomas publicly said his daughter looks terrified while attending events with her new in-laws, I'd be willing to bet "the Duchess" isn't laughing at all. Maybe all this father-daughter drama will be cleared up by Thomas's 75th birthday. Fingers crossed!