Billy Joel's Piano Permanently Displayed at Madison Square Garden
By Andrew Magnotta
July 18, 2018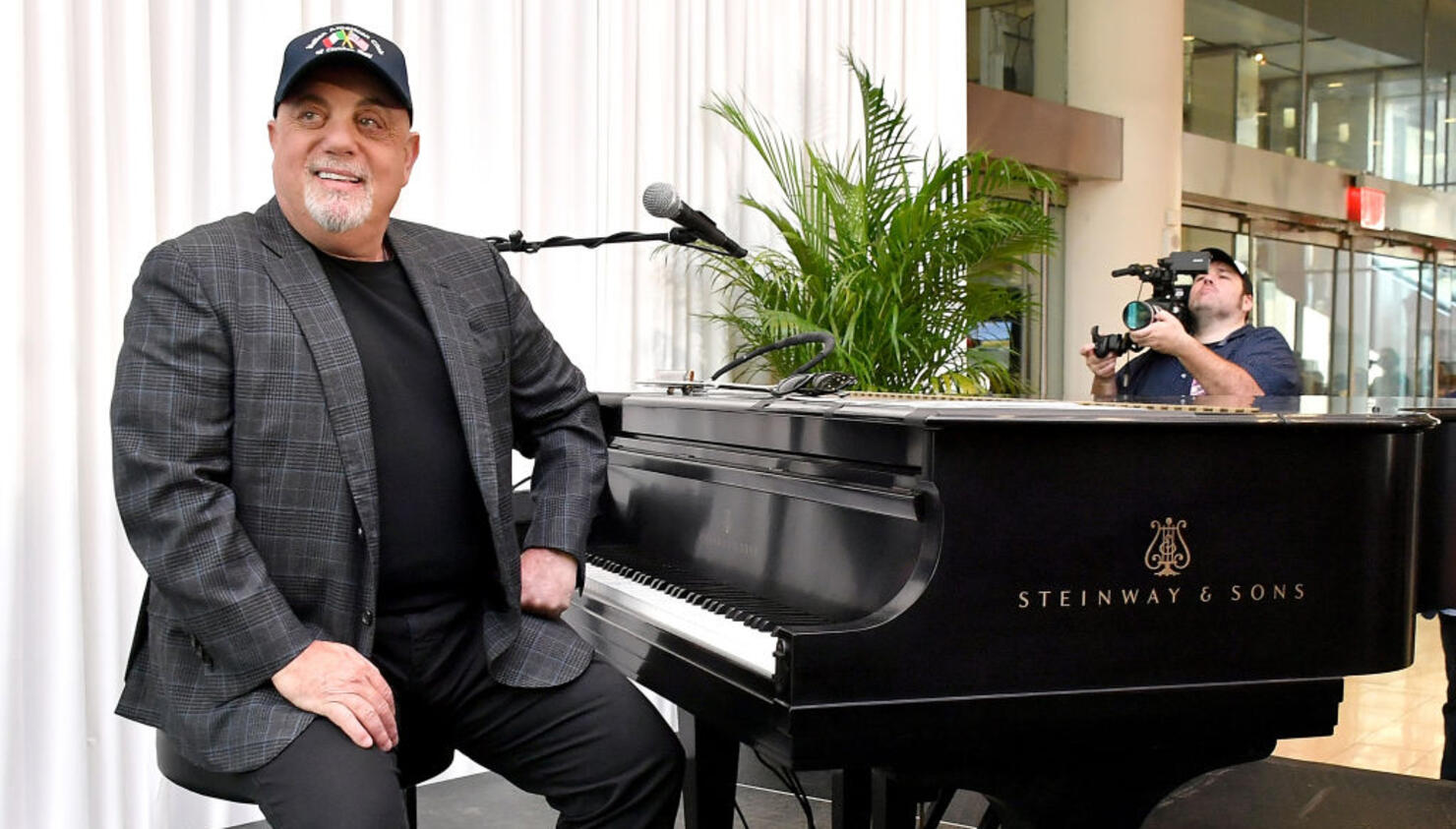 In honor of Billy Joel's 100th lifetime performance at Madison Square Garden Wednesday night, the Piano Man received several honors from the World's Most Famous Arena and his home state of New York.
Joel has performed at The Garden more than any artist in history. To mark the accomplishment his signature Steinway & Sons piano will be permanently displayed in the arena's Chase Square near the entrance.
During a press conference early Wednesday afternoon, New York Governor Andrew Cuomo presented Joel with a proclamation declaring July 18 Billy Joel Day in New York State.
"Let's be real: I'm from New York," Joel said from the podium. "I was born in the Bronx, grew up on Long Island. This is my home venue...[yet] it's a global venue...When you play Madison Square Garden, the entire world knows."
Cuomo called the Rock and Roll Hall of Famer Joel a "quintessential New Yorker" who is "always there for New York," referring to the singer's dedication to local charities and causes.
Joel first performed at Madison Square Garden in 1978 as part of a three-night stand while his 52nd Street album topped the charts.
Since January of 2014, Joel has performed monthly at the garden for 54 consecutive months. Joel thanked his agent Dennis Arfa, whom he credited with the idea of establishing another MSG franchise, in addition to the New York Knicks and Rangers.
"He was crazy, but he was right," Joel said, referring to his enduring legacy at The Garden.
Q104.3 New York's Jim Kerr, who hosted the festivities, pointed out another important fact about Joel's career at MSG.
"It's been 100 sold-out performances," he emphasized.
Joel told Kerr earlier in the week that he hasn't really considered the gravity of the 100-show milestone, adding that he doesn't think he'll try until after the show is over.
"It's beyond my comprehension, really," Joel says. "I can't wrap my head around it. I think after I [play the show], I might have the time and the space to absorb what happened and process it. Right now I'm thinking, 'Okay, let's just get through that show.'"
You can listen to Kerr's full interview with Billy Joel here.
Photos: Getty Images