Hailey Baldwin & Justin Bieber Have Chosen Their Bridal Party
By Taylor Fields
July 18, 2018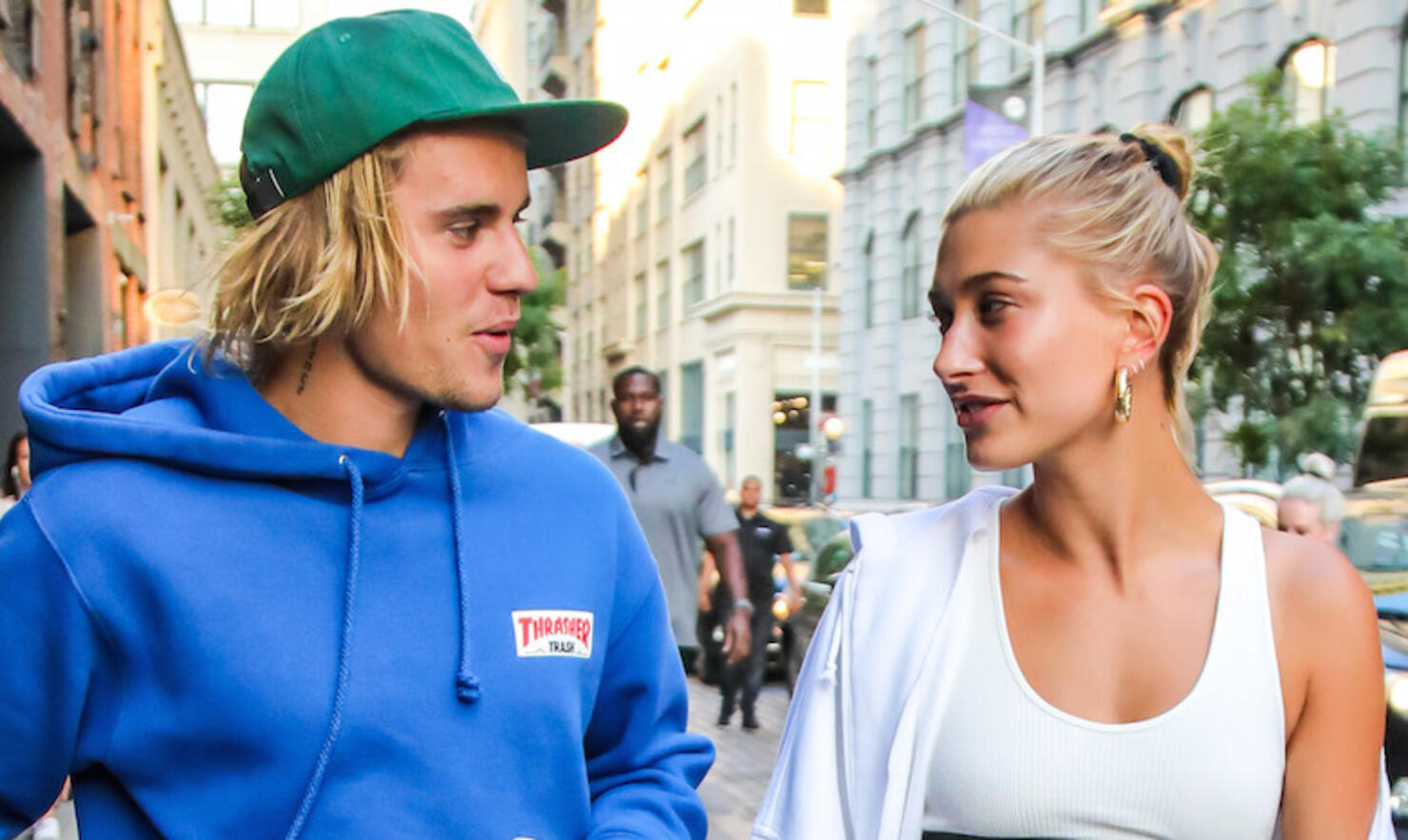 It's been a whole week and a half since Justin Bieber and Hailey Baldwin got engaged — and apparently, it looks like the newlyweds-to-be have already chosen their bridal party!
Hailey's aunt Kim Basinger, mother of her cousin Ireland Baldwin, recently spoke to Us Weekly about the forthcoming nuptials, and revealed that Justin and Hailey have chosen who will join them on their big day in their bridal party. She explained:
"Oh, it'll be fun. [Hailey's sister] Alaia [Baldwin] and [cousin] Ireland, they're in the wedding. So believe me, I just — it's cool! I think it's sweet. It's a very sweet thing. Happiness ... We're living in some really dire times right now."
Basinger also added of her opinion on Justin and the quick engagement, "I'm very, very happy for Hailey. I think it's a good thing. I think Justin's a cool guy. I don't really know him at all, but Ireland does, you know? I think he's come through a rough road. He's a really cool kid. I pray for them. I hope they're cool. I hope they're happy! It's wild! I think it's wild!"
So with Alaia and Ireland confirmed to be in the wedding party — wonder who else Jailey has picked!
A few days after news of Justin and Hailey's engagement hit, Ireland, took to Instagram to offer a sweet message of congratulations. Along with a picture of herself with Hailey and Alaia in the bathtub as children, she wrote, "There's gunna be one less lonely girl ... and only one lonely girl left my other chicken is soon to be a beautiful bride. congratulations to the two of you @haileybaldwin @justinbieber."
Justin and Hailey got engaged on July 7th during a trip to the Bahamas when the couple was having dinner. Bieber proposed with a gorgeous elongated oval-shaped diamond ring, between 6 to 10 carats reportedly worth around around half a million dollars.
After popping the question, Bieber posted a sweet note to Hailey, along with a few romantic photos of the two of them. He wrote:
"Was gonna wait a while to say anything but word travels fast, listen plain and simple Hailey I am soooo in love with everything about you! So committed to spending my life getting to know every single part of you loving you patiently and kindLY. I promise to lead our family with honor and integrity letting Jesus through his Holy Spirit guide us in everything we do and every decision we make. My heart is COMPLETELY and FULLY YOURS and I will ALWAYS put you first! You are the love of my life Hailey Baldwin and I wouldn't want to spend it with anybody else. You make me so much better and we compliment eachother so well!! Can't wait for the best season of life yet!. It's funny because now with you everything seems to make sense! The thing I am most excited for is that my little brother and sister get to see another healthy stable marriage and look for the same!!! Gods timing really is literally perfect, we got engaged on the seventh day of the seventh month, the number seven is the number of spiritual perfection, it's true GOOGLE IT! Isn't that nuts? By the way I didn't plan that, anyways My goodness does feel good to have our future secured! WERE GONNA BE BETTER AT 70 BABY HERE WE GO! 'He who finds a wife finds a good thing and obtains FAVOR from the Lord!' This is the year of favor!!!!"
Hailey echoed on Twitter, "Not sure what I did in life to deserve such happiness but I am so utterly grateful to God for giving me such an incredible person to share my life with! No words could ever express my gratitude."
Not sure what I did in life to deserve such happiness but I am so utterly grateful to God for giving me such an incredible person to share my life with! No words could ever express my gratitude. ❤️

— Hailey Baldwin (@haileybaldwin) July 9, 2018