Paris Hilton Just Called Lindsay Lohan A Pathological Liar On Instagram
By Emily Lee
July 18, 2018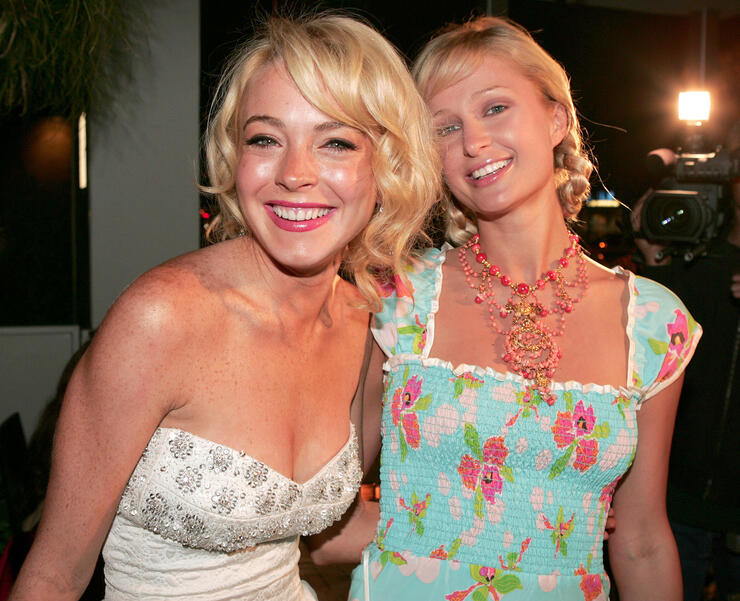 This early '00s tea is boiling hot. It looks like Lindsay Lohan and Paris Hilton's feud is still alive and well all these years later. There were a ton of OMG moments throughout Lilo and Paris's epic, years-long feud, however, one of the most memorable was that time Lindsay walked up to a paparazzi and claimed her frenemy had just hit her and thrown a drink on her at party. She then changed her mind saying 'JK that never happened,' and then topped the whole bizarre saga off by calling Pairs the c-word...and then saying she loves her.
A Paris Hilton fan account Paris2000s - which, you guessed it, posts videos and photos of Paris from the early 2000s - recently posted a clip of the video on Instagram. The whole thing is so, so strange and hilarious. Before we go any further, you must watch the video for yourself:
It's fun to take a walk down memory lane, of course, but this feud is apparently still kicking because Paris actually commented on the the video herself. Her comment was captured by popular Instagram account Comments By Celebs and it is everything. Paris left the laughing emoji, as well as calling Lindsay a #PatholigcalLiar. Yes, she actually hashtagged it.
Will Lindsay respond to Paris's comment? Is this the true resurgence of LiLo and Paris? What a time to be alive!
Chat About Paris Hilton Just Called Lindsay Lohan A Pathological Liar On Instagram