Rihanna's New Dancehall Album: Here's What We Know (So Far)
By Paris Close
July 19, 2018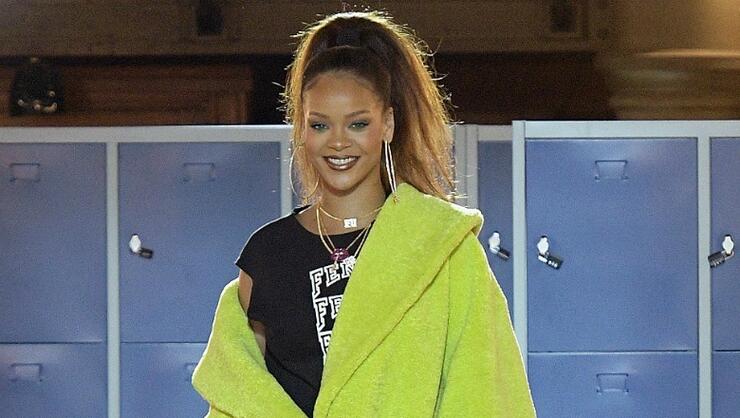 If you haven't heard, Rihanna is making a special comeback to music, two-fold. According to Rolling Stone, the Barbadian hit-maker is slated to return with not one, but two new albums: one pop-flavored, the other reggae/dancehall-driven.
As of late, the 30-year-old's pop album is still underway and details are far and few about its framework. However, per an inside look via the music publication, we've learned some exciting aspects of her island-inspired next effort.
According to insider rumors, the songbird has supposedly been shopped at least 500 records for the future project, though only a handful will make final cut. "They're only choosing 10 records," a producer source dished to Rolling Stone. "They've been having writing camps and trying to keep them quiet for almost a year and a half now. I've been flying to Miami, flying to L.A., cutting records nonstop for this project."
The "Wild Thoughts" singer has quietly been courting a number of popular producers and songwriters for her Carribean-centric record, including Ricky Blaze, Skrillex, and R. City. Sources previously confirmed that veteran dancehall producer Supa Dups, who was lauded for Drake's "Controlla," will also have some influence and involvement on the album.
Rihanna's lane-switch to Jamaican grooves is nothing new — she triumphed in the genre with seasoned hits like "Man Down," "You Da One" and "Rude Boy." Despite the album's reggae bent, sources say the project will still have an essence of Rih's signature pop sound as execs are "changing up the direction continuously."
We first reported the possibility of two new Rihanna albums back in April.
Chat About Rihanna's New Dancehall Album: Here's What We Know (So Far)