Dennis DeYoung Says Promoters Are Forcing Styx to Play "Mr. Roboto"
By Andrew Magnotta
July 20, 2018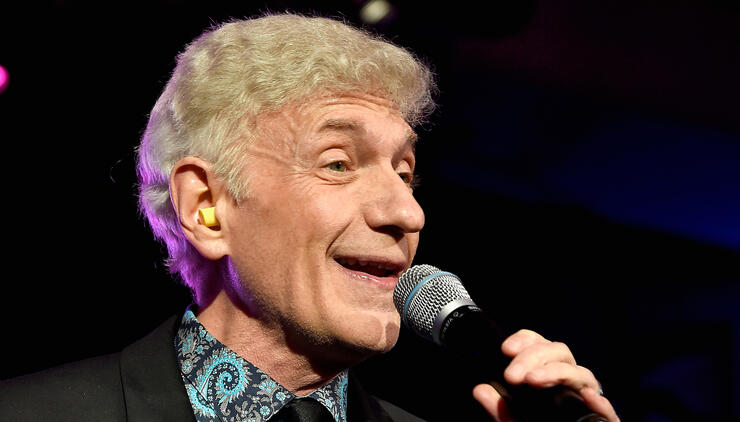 Former Styx frontman Dennis DeYoung isn't buying the story his former band is telling about why the group is now performing "Mr. Roboto" after 35 years of shunning it and blaming him for the band's 1983 break-up.
DeYoung says he believes forces outside the band directed it to start playing its biggest hit live after all this time.
"The only reason they're playing 'Mr. Roboto' now is that the promoters have demanded it," DeYoung tells Rock Talk with Mitch Lafon.
He points out that there are several other hits he wrote for Styx that the band doesn't play live, including "Babe," "Don't Let It End" and "Show Me the Way." He suggested that fans would like to hear those songs too, but promoters are picking their battles.
DeYoung has long said that he would forgive his old bandmates and return to the group in an instant. But he doesn't expect an invitation after all the years of Tommy Shaw and James "J.Y." Young dragging his name through the mud.
"I belong in the band because the fans want it, and it should be that way," DeYoung said. "Those guys, for 20 years, have led a campaign to discredit me personally and professionally, and they've never given it up. Not even now, when... they're playing 'Mr. Roboto' now."
Current Styx singer Lawrence Gowan said this spring that Shaw suggested bring "Mr. Roboto" back into the set.
J.Y. recently told Billboard that the band realized after some time how important "Mr. Roboto" was as a "gateway" to many of Styx's younger fans.
"There were young people whose first song they bought was 'Mr. Roboto,' and that sent them back to the previous albums," Young said. "While it killed the momentum of the first huge wave of Styx, it actually spawned the next generation of Styx fans."
While "Mr. Roboto" is back in Styx's set after so much time, J.Y. points out that the band tweaked the arrangement to make it more guitar-heavy and "more palatable." DeYoung used to perform the song onstage by himself with the aid of backing tracks, filling in space between his voice and keyboard.
Photo: Getty Images
Chat About Dennis DeYoung Says Promoters Are Forcing Styx to Play "Mr. Roboto"