Is Tinashe Dating Kevin Durant?
By Katrina Nattress
July 20, 2018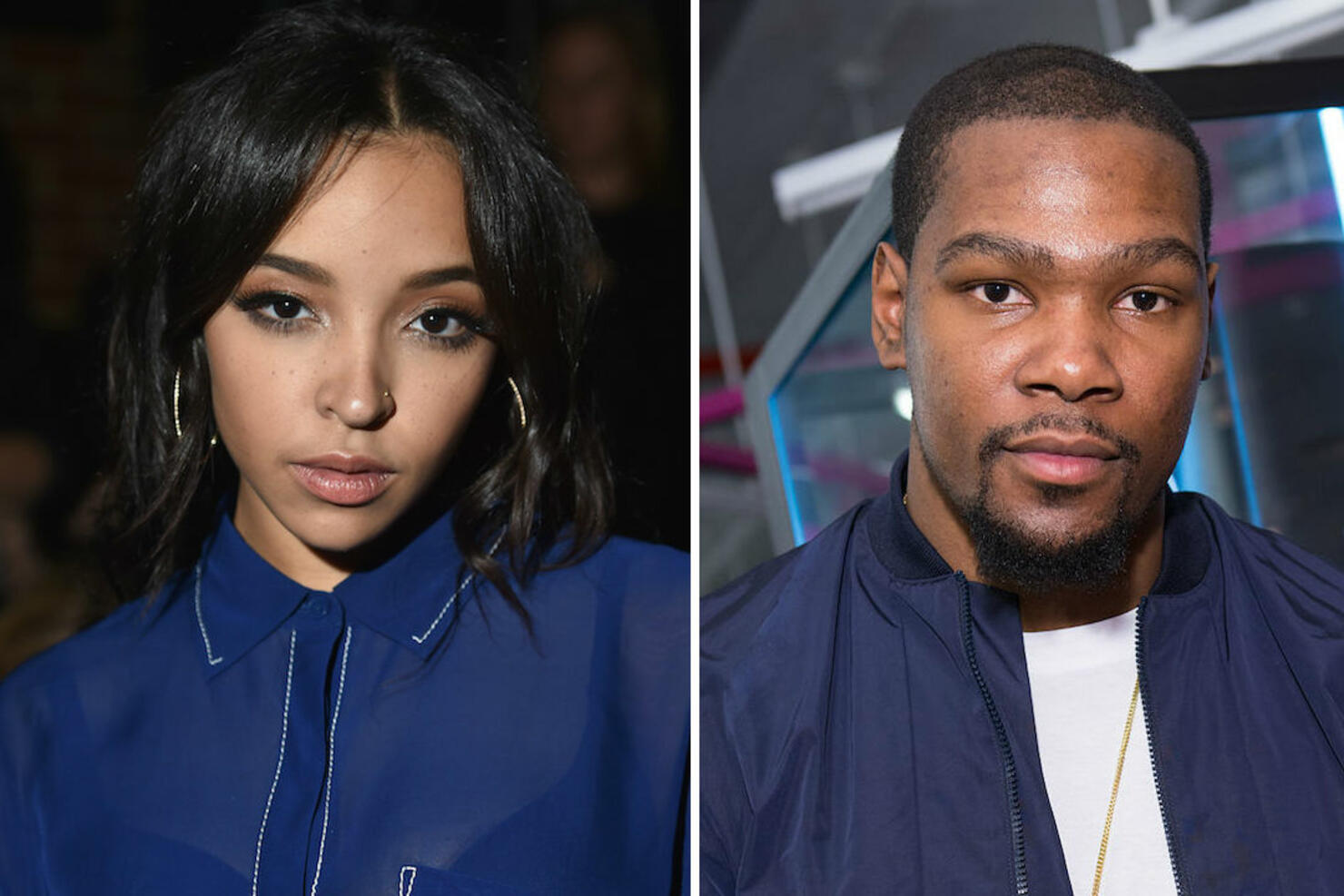 Tinashe's dating life has been making the celebrity news cycle rounds as of late.
Earlier this year, the singer was dating NBA rookie of the year, Philadelphia 76ers' Ben Simmons. After they broke up, she was spotted in Vegas with Detroit Pistons star Blake Griffin. Now, there's buzz that she's dating Golden State Warriors All-Star Kevin Durant after the two were seen leaving the same club in Los Angeles after the ESPYs, albeit separately.
However, when The Blast asked her point blank about it on Thursday (July 20), she quickly shot down rumors with a blunt response: "I've never even met Kevin Durant."
Since his break up with Tinashe, Simmons has been linked to Kendall Jenner and accused his ex of stalking him. Last week, she addressed the claims via a lengthy note on Twitter.
"I usually never comment on things that are completely untrue and ridiculous, but this narrative has to end... I'm not a character in some dumb storyline this is MY REAL LIFE," Tinashe wrote.
"The fact is, I was in love and I got hurt. I know I'm not the first nor will I be the last person to be in this situation. The details of what has happened since are complicated to say the least, but I've never lied. And of course I'm not a stalker lol," she added.
"I'm sensitive as hell and have emotions just like everyone else and I suck at most of this Hollywood shit. I'm not here to 'prove' anything to anyone at the end of the day I know my purpose is to try to be my best self to bring positivity into the world so here it goes. No more wasting energy we all need to spend our time doing better things," she concluded.
Check out the tweet, captioned "For the record....." below.