Thomas Rhett Has Been Writing With Ryan Tedder, Charlie Puth, And More
By Chandler Reeves
July 20, 2018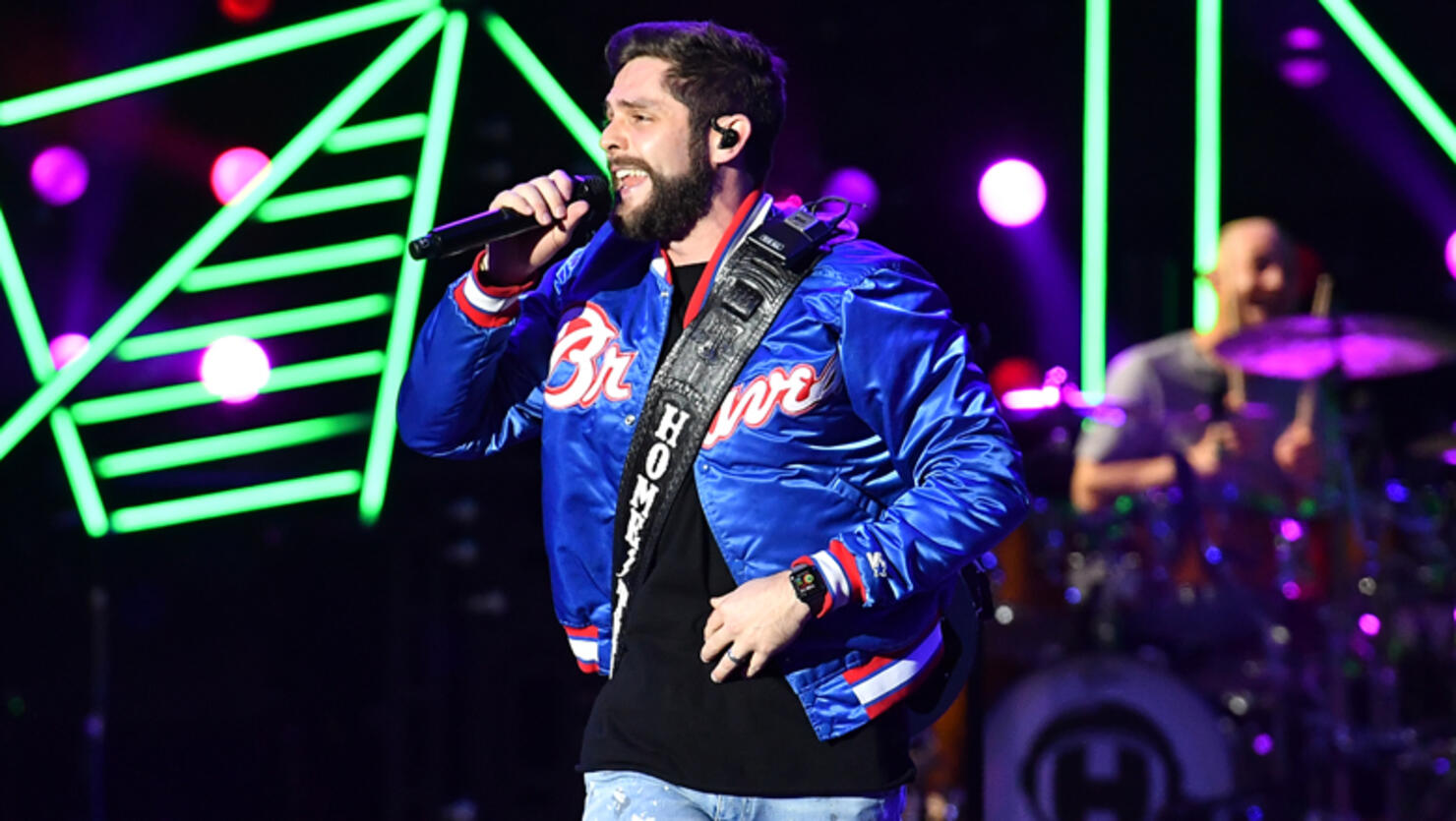 Thomas Rhett is currently climbing the charts with the title track off his latest album, Life Changes, but he is already hard at work, writing songs for his next album and thinking about possible future collaborations.
Thomas says, "I got to do a full week out in L.A. and I got to write with Ryan Tedder from OneRepublic, which is amazing, and Charlie Puth. And I just love getting to go out in that world and get to experiment just a little bit and hopefully, you know me and Charlie wrote a couple of cool songs together, so hopefully on this next album if we find something that we love jointly, then you might see his name on the (next) album."
Other people Thomas Rhett has been writing with include Nick Jonas and Karen Fairchild from Little Big Town, as well as some of Nashville's biggest songwriters. There's no timeline yet for when he'll release his next album, but he will definitely have plenty of songs to choose from, many of which he has written, when he gets ready to record it.
Photo: Getty Images