Taylor Swift Gives "Once In A Life Time" Rain Show in East Rutherford
By Nicole Mastrogiannis
July 22, 2018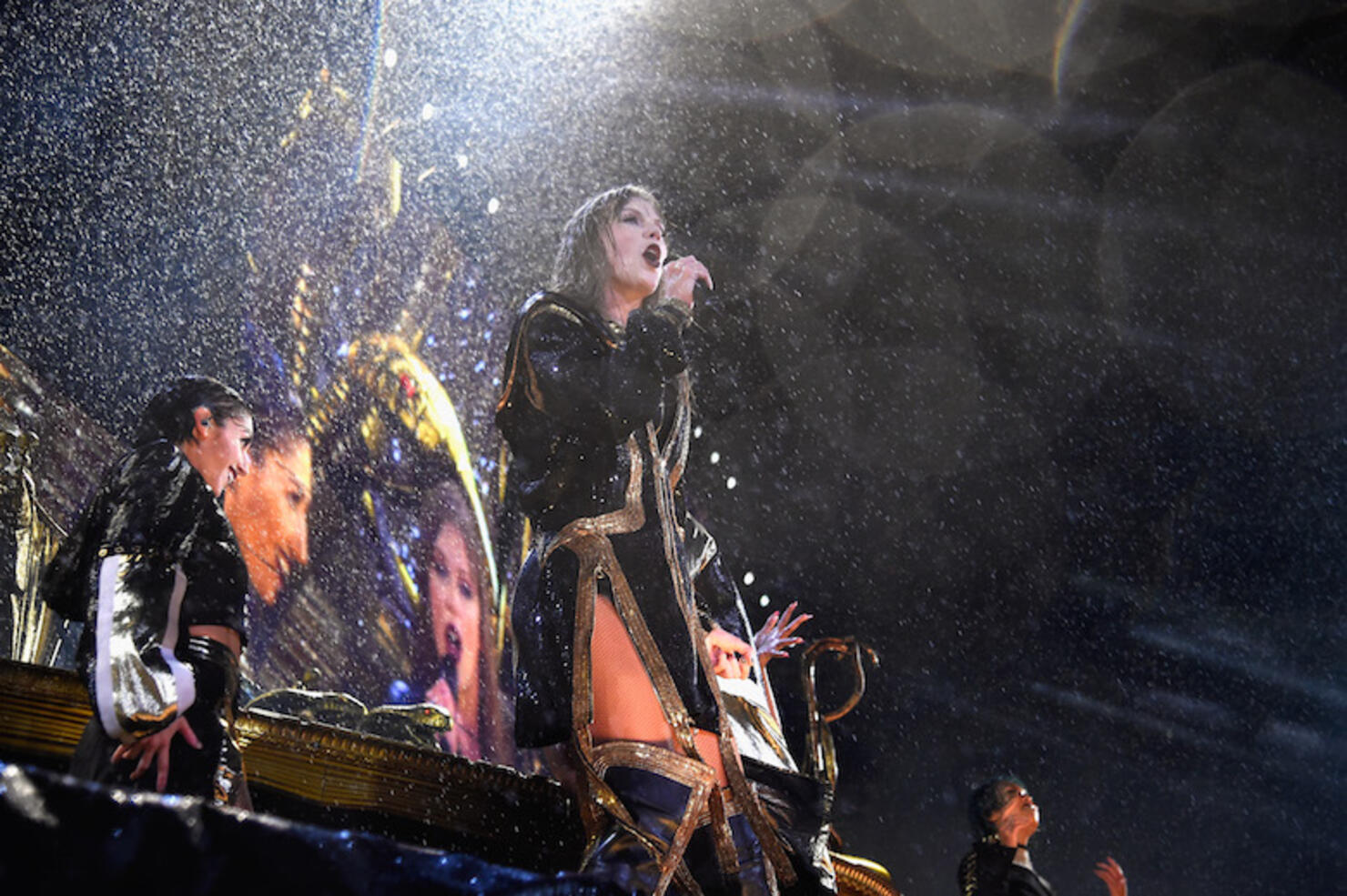 Talk about repu-TAY-tion — Taylor Swift has secured hers.
Rain did not stop, or even slow down, Taylor as she put on an amazing performance during night two of her three shows in East Rutherford at MetLife Stadium on her "reputation" Tour. If you've never had the chance to go to one of Swift's shows, witnessing one of her concerts is truly amazing because you really feel like you're a part of it all. Because she makes you feel that way.
Preceding Taylor's performance were two sets from Charli XCX and Camila Cabello, who each performed several of their hit songs — Charli ending with her Iggy Azalea collab, "Fancy," and Cabello bringing a bit of "Havana" to East Rutherford.
Despite the rain on the July 21st tour stop, which never let up, it was a constant sing-along of fans adorned in plastic ponchos. Just as the tour began, the weather actually briefly died down as Taylor came out on stage (a brief moment yet awesome moment), and just as the concert picked up, so did the rain. But, Taylor proclaimed to everyone in the stadium that rains shows are truly special, calling it "once in a lifetime," and went on to say, "your real friends show up in rain or shine." She had an entire stadium of these real friends who stayed until the very end.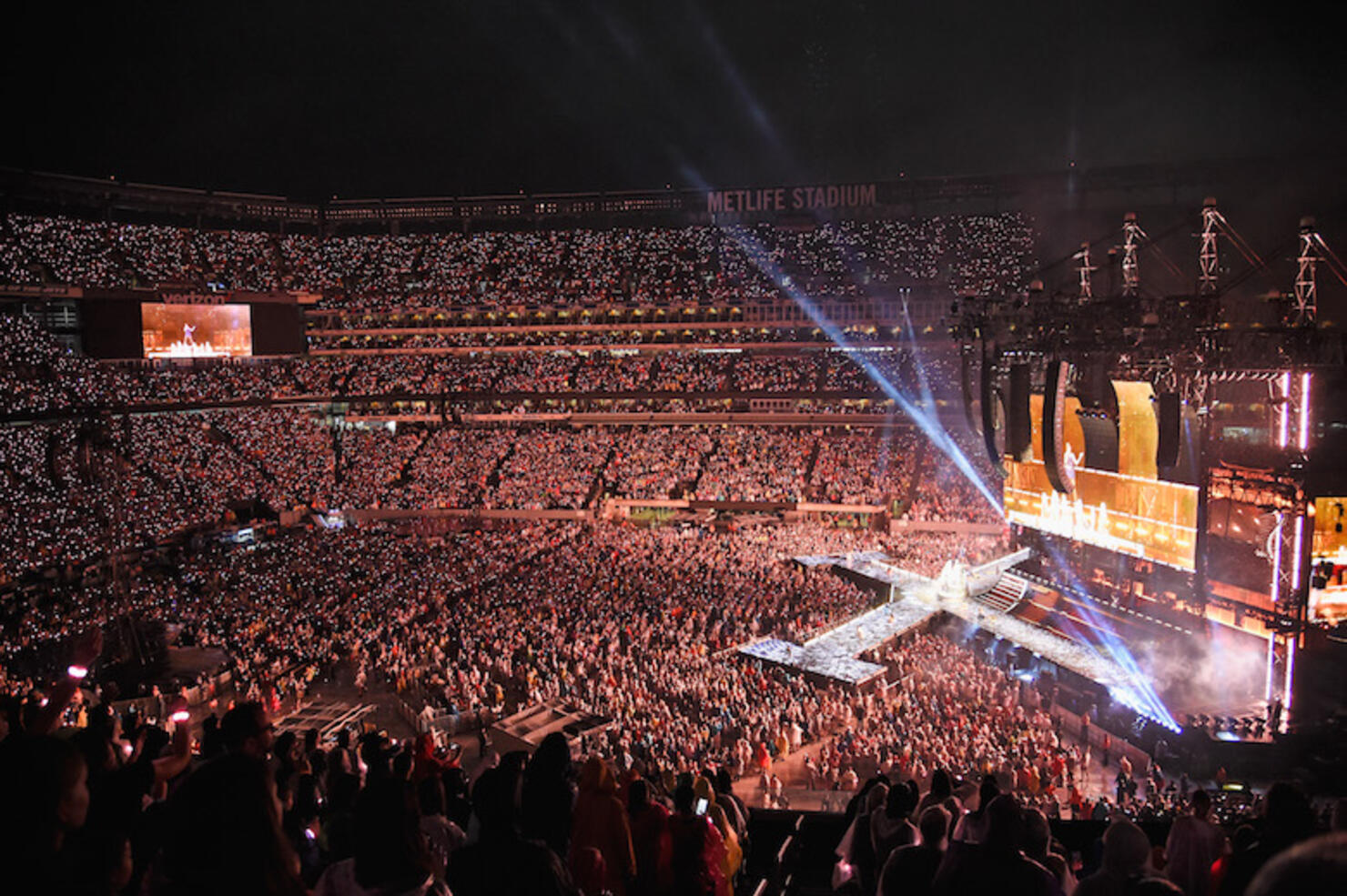 During the concert, Taylor performed a lot of the new music off of her reputation album, as well as from 1989, Red, and some of her early albums. Beginning the show with "...Ready For It?," the 28-year-old went on to sing "Gorgeous" and "Style," before hitting us with our first real Taylor throwback of the night, "Love Story."
A few songs later, she performed "Delicate," which she found out that day went No. 1 at pop radio — and what a way to celebrate! In fact, after the concert, she posted a smiling selfie on Instagram and shared, "Delicate is a song that was written about such a vulnerable time in my life and I can't express to you how grateful I am that it's gone #1. You guys astonish me with your support. Guess you could say I'm feeling PRETTY DELICATE about the whole thing I LOVE YOU SO MUCH."
Throughout the night, fans were treated to favorites including "Blank Space," "Shake It Off," "Bad Blood" which she mashed up with "Should've Said No," in addition to another amazing mashup of "Clean" and "Long Live," among many others.
One of the most emotional and vulnerable moments of the show was Taylor at her piano performing "New Year's Day." (It's true, I cried.)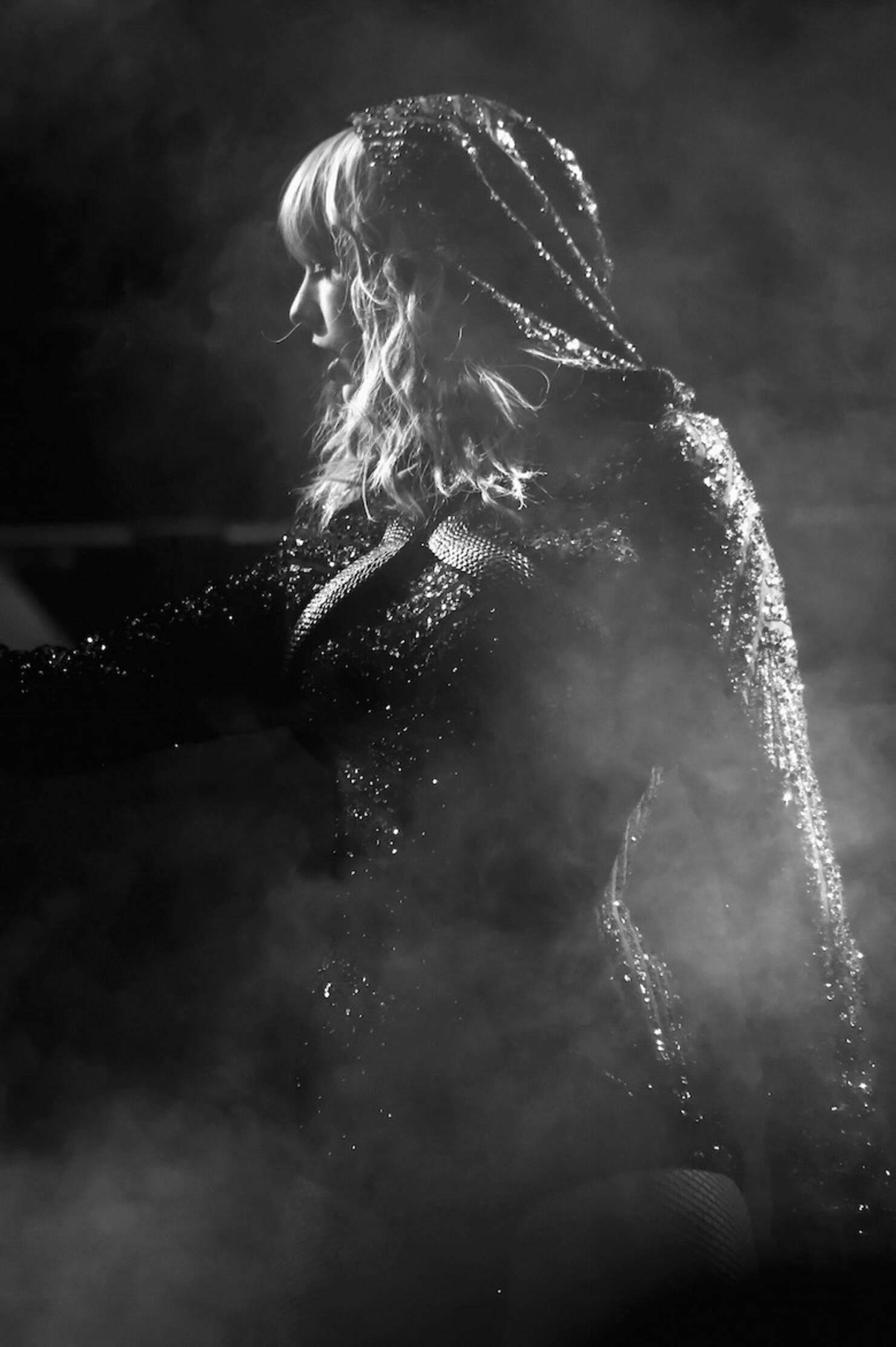 The stage itself is impressive. Taylor mostly performed on the main stage, but made her way to two smaller stages towards the back of the stadium, first traveling IN THE AIR to one of them, and going on foot to the other, all while giving high fives to Swifties on the floor. She made it a point to see as many fans as she could. The stage floors themselves are screens and Taylor revealed her hard-working crew had water-proofed them so they could put on the best show possible.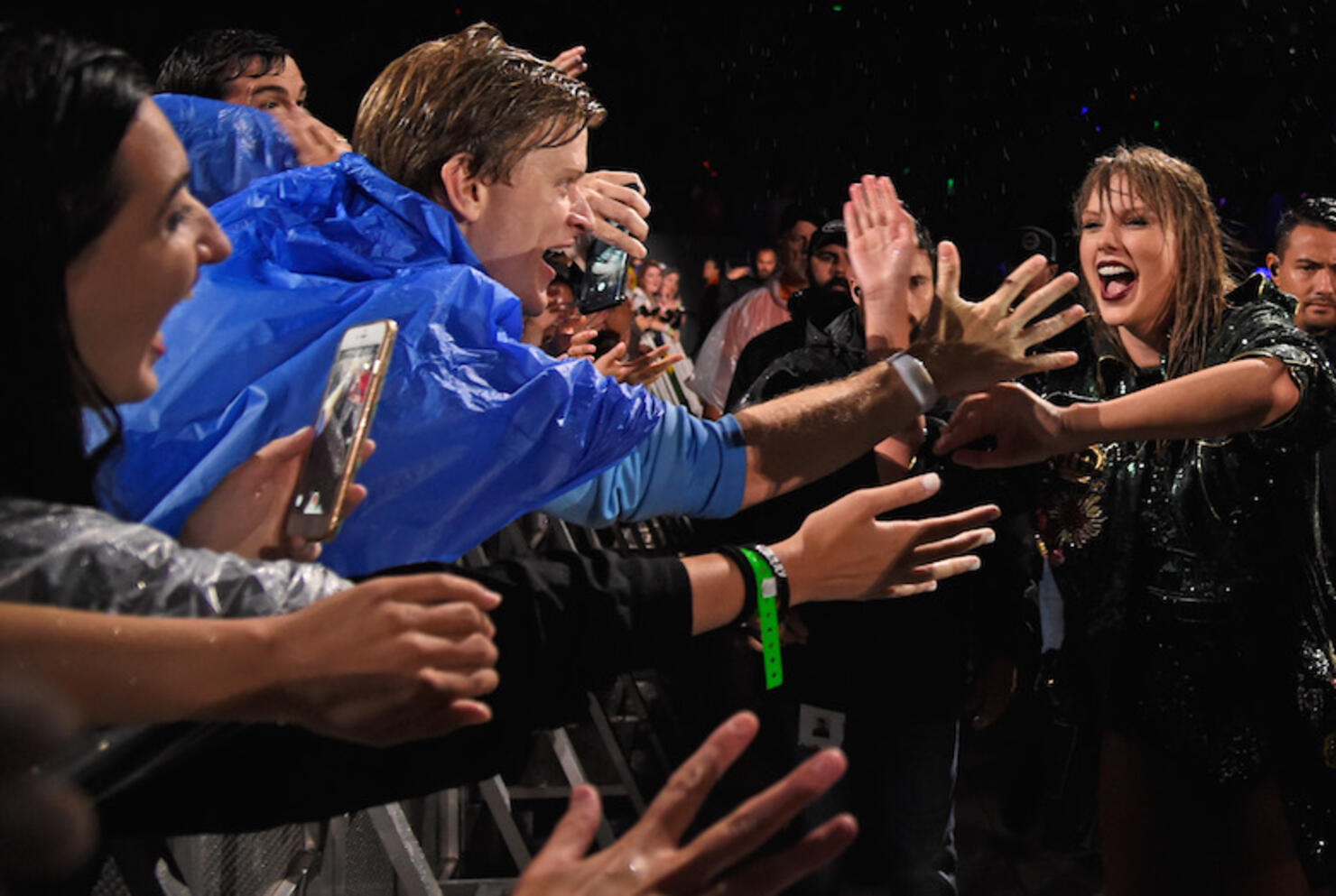 And then there were the giant snakes that appear on all stages. They moved and and slithered around like REAL. GIANT. SERPENTS. I felt like I was in her "Look What You Made Me Do" music video.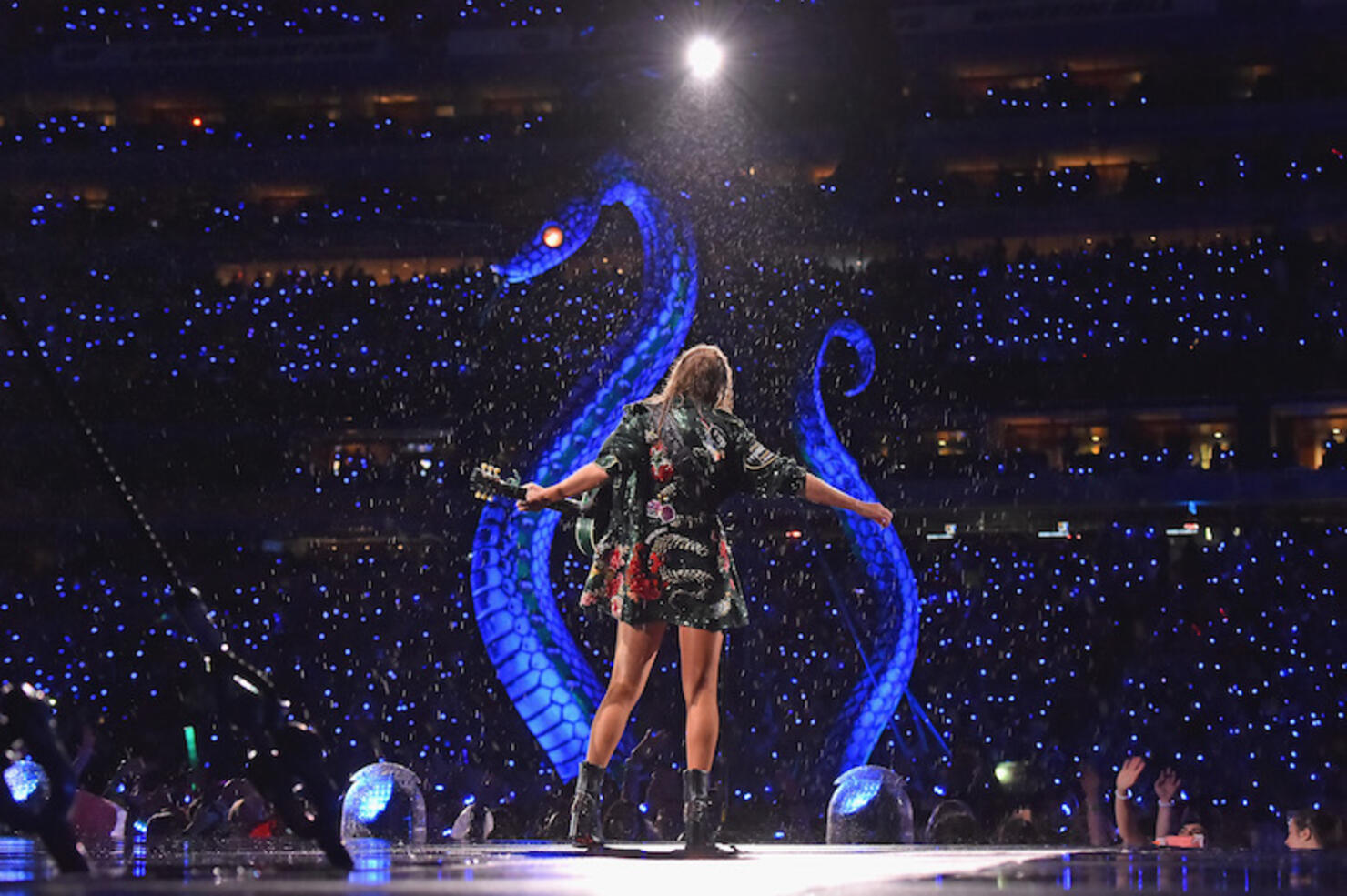 It may have been raining the whole time, but seeing this rain show was truly special, and for Taylor to perform for two and a half hours in that weather without missing a beat just shows what an amazing performer and artist she is. Her reputation is incredible.