Kevin Parker Is Working on New Tame Impala Music
By Katrina Nattress
July 24, 2018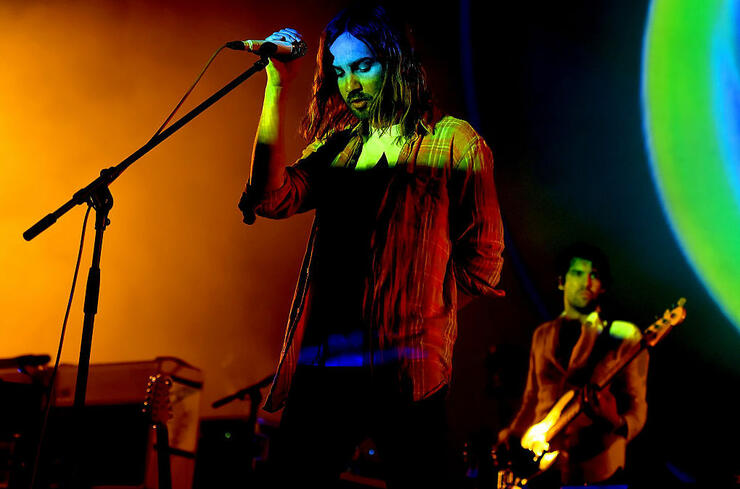 It's been three years since Tame Impala graced fans with their psychedelic masterpiece, Currents, but hopefully the wait won't be too much longer for new music. At least, the band's mastermind Kevin Parker hopes that's the case.
During a recent interview with Beats 1's Matt Wilkinson, Parker divulged that he was working on new music, saying he is "ready to play some other songs live" and admitting her would be "very disappointed" if a new album wasn't out by next summer.
Though the band has been on the festival circuit for years now, and constantly on the road, he hopes that's not the way people listen to the new album for the first time, but rather hopes "the first time people hear it is the kind of the recorded glory, like the premeditated thing that I've spent two years on, rather than being half drunk bashing it out on stage, hitting clanger notes."
Even though we haven't heard any new Tame Impala material lately, that doesn't mean Parker hasn't been busy. His most recent credit was on "Violent Crimes" off Kanye West's new album ye.
"It's this whirlwind of things happening and then no-one really knows," he said about working with the rapper. "Kanye's in his space, throwing down ideas, taking ideas out, putting this with this, seeing if that works. He might not even know who worked on the song [or which part] is going to end up on the song until the last minute."
You can listen to the full interview here.
Photo: Getty Images