Watch Steve Perry Record Vocals With Toad the Wet Sprocket
By Andrew Magnotta
July 23, 2018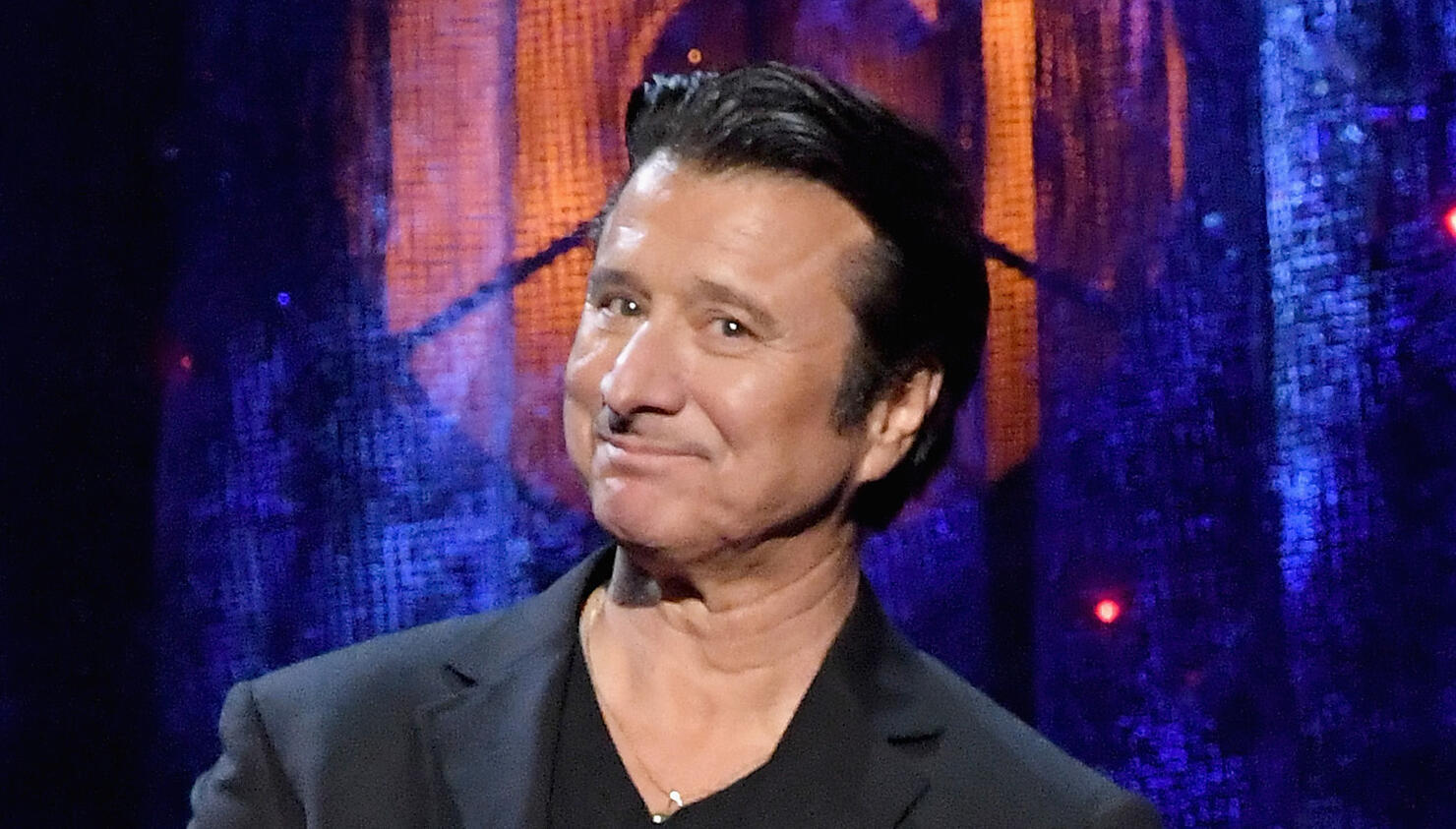 A clip of former Journey frontman Steve Perry recording vocals with Toad the Wet Sprocket has many fans wondering if Perry is finally poised to return to music after effectively retiring from the industry in 1995.
Toad the Wet Sprocket posted a clip of the collaboration on the band's social media last week, accompanied by the caption: "What do you say when Steve Perry crashed your tour rehearsal and wants to sing??? YES!"
Bassist Dean Dinnig later added that the experience was "Unbelievable. I took out my ear monitor and there it was — that voice! Me and Steve Perry sharing the mic singing Toad songs. What a life this is."
Watch the clip below.
But there's more evidence of activity in Perry's camp. The singer's Facebook fan page revealed over the weekend that he recently recorded a CBS Sunday Morning interview, set to air October 7.
While fans will no doubt be excited to hear the elusive Perry discuss his post-Journey life, there's also the matter of his long-awaited solo album.
The singer has supposedly been working on material for the album for at least five years. It was at one time planned to be released in 2017. Perhaps the CBS Sunday Morning interview will coincide with the album release, but if there's one thing Perry is good at, it's keeping things private.
Perry has performed only sparingly since 1995, when he last toured on his For the Love of Strange Medicine solo album, released a year prior.
Though the singer planned on taking part in a Journey reunion in '96, a hip injury prevented him from going on tour and Journey went on without him.
Perry declined to sing with Journey at the band's Rock and Roll Hall of Fame induction last year, though he did deliver a stirring speech from the podium.
With the exception of the occasional San Francisco Giants game, Perry's last public appearance was on the most recent season of American Idol, when he surprised a contestant who had just tackled Journey's "Don't Stop Believin'."
Thumbnail Photo: Getty Images