Ariana Grande Brings Fans Behind The Scenes Of 'God Is A Woman' Video
By Paris Close
July 24, 2018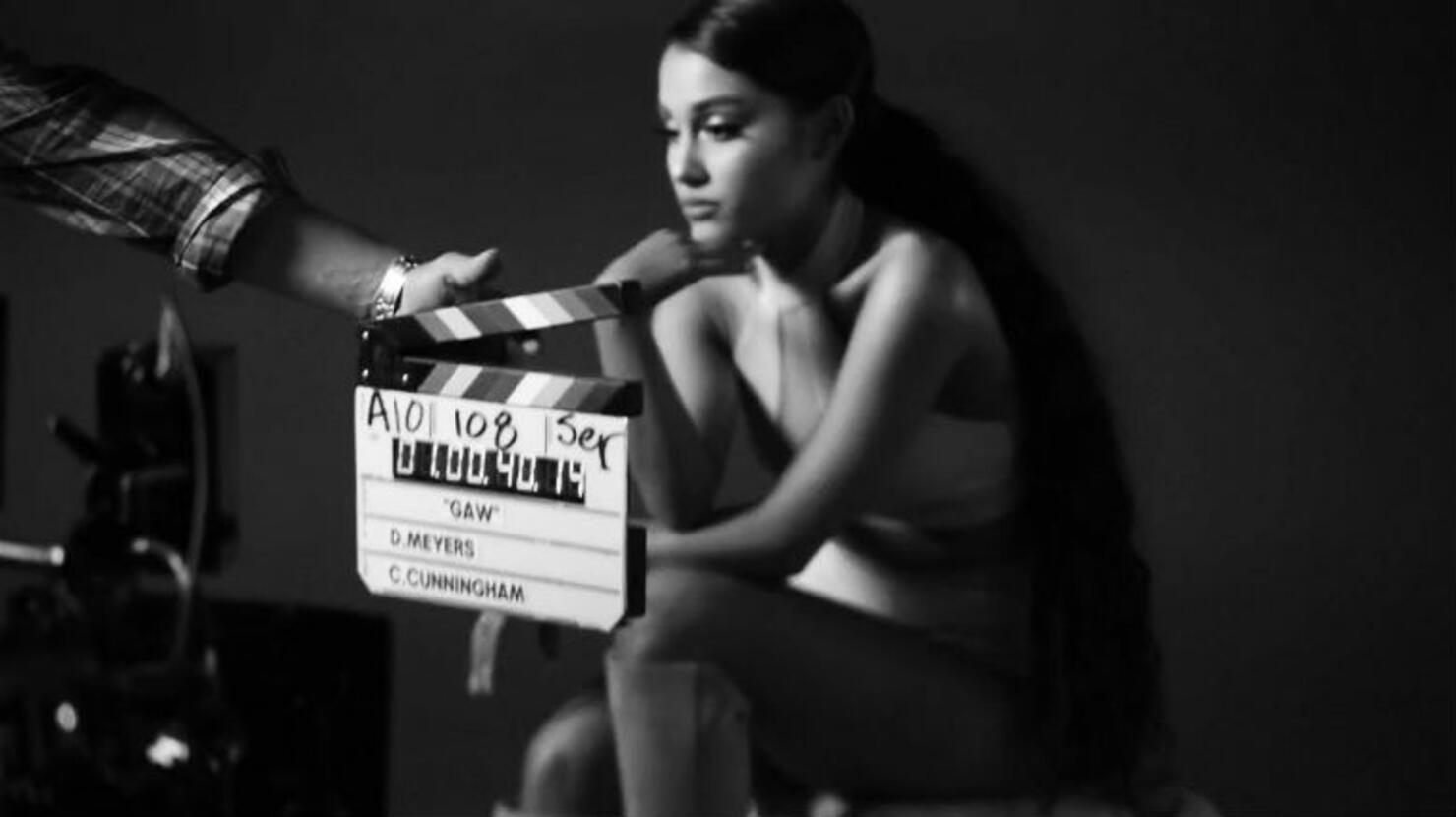 Ariana Grande takes watchers behind the magic and glory of her music video for "God Is a Woman," and we're all eyes and ears.
In the 9-minute footage directed by Alfredo Flores, we witness how the 25-year-old transformed herself into that two-dimensional, pastel-patterned work of art (with the help of installation artist Alexa Meade), reimagined Michelangelo's masterwork for the Sistine Chapel with a female-forward depiction of The Creation of Adam, and managed to get the legendary Madonna to recite not one but "seven takes" of the iconic Ezekiel 25:17 verse for the visual.
While Grande's husband-to-be Pete Davidson doesn't make a cut in the final production, the Saturday Night Live comedian surprised his fiancée on set in between shots. "Where have you been?" the pop star says before taking a much-needed PDA break with the love of her life, turning to the camera with a smile. "That's my fiancé."
"God Is a Woman" is the second single from Grande's long-awaited fourth studio album, Sweetener, slated for August 17 release. The visual for the song dropped July 13 and has garnered 43 million views on YouTube since. The tune follows the record's lead single, "No Tears Left to Cry," and its promotional predecessor "The Light Is Coming" featuring Nicki Minaj.
The musician unveiled the full track list for Sweetener on July 20, which includes tracks like "Raindrops," "Breathin'," "Goodnight God" and "Pete." The latter title is a tribute to Davidson, whom Grande became engaged to back in June.
Photo: YouTube/Ariana Grande