Barbara Corcoran Reveals Her Secrets To Hiring Good People
By James Dinh
July 24, 2018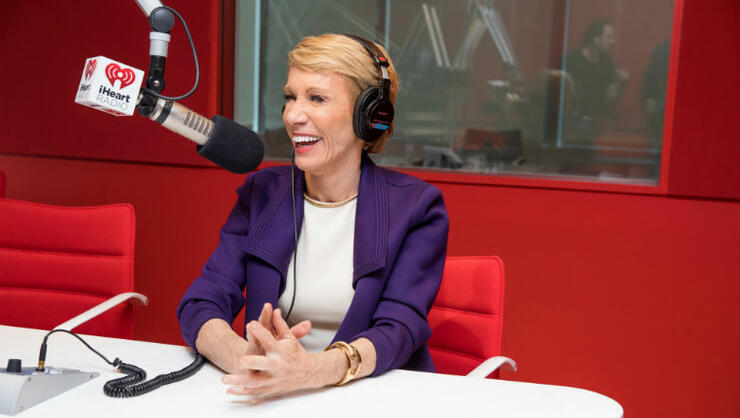 Barbara Corcoran knows how to hire and her latest episode of Business Unusual emphasized the importance of looking beyond the resume when recruiting candidates. In short, it's all about attitude over experience.
"Why would I want to hire anyone who's gonna make me miserable in my job? I always choose attitude over experience," she declared at the beginning of the episode. "I used to think if I hired an unhappy person and gave them the right position and all the support I could possibly dream up, that I'd make them happy. But I later learned that if their parents couldn't make them happy as a kid and they came in miserable to me, there was nothing I can do to make them a happy worker."
Elsewhere in the episode, Corcoran admitted you should do interviewing early and long before you even have a position even available. "I went around interviewing everyone I met that I thought was interesting, highly enthusiastic or proficient at what they were doing when I met them, that enabled me to have a huge pool of people to call on once I actually had a position," the media mogul continued. "When I had eight sales managers, they had to interview every Tuesday whether they had positions open or not. Why was that important? When they interviewed someone who was exceptional, what do you think happened? They found a spot for that individual and it put pressure on the other people that weren't producing very much."
If you have a question to ask Barbara on a future Indeed-presented episode of Business Unusual on iHeartRadio, tweet your inquiry to @BarbaraCorcoran and stay tuned to see if the entrepreneur offers you some sound advice. Are you hiring? With Indeed, you can post a job in minutes, set up screener questions, then zero in on your shortlist of qualified candidates. Get started today at Indeed.com/Barbara for your chance to get $50 off a sponsored job.
Business Unusual with Barbara Corcoran on iHeartRadio gives listeners an inside look at the entrepreneur's decades-long career, including her first-person stories of triumphs and pitfalls. As you listen to her new podcast, you'll learn a wave of advice that has helped a new generation of young entrepreneurs achieve their goals. As one of the judges on ABC's Shark Tank, Corcoran knows a thing or two about the inner workings. After all, she had 22 jobs by the age of 23, built a $5 billion business with a $1,000 loan and conquered the New York real estate world.
Photo: Katherine Tyler for iHeartRadio
Chat About Barbara Corcoran Reveals Her Secrets To Hiring Good People