Fall Out Boy's Patrick Stump Directs Llamas in 'Bishops Knife Trick' Video
By Katrina Nattress
July 24, 2018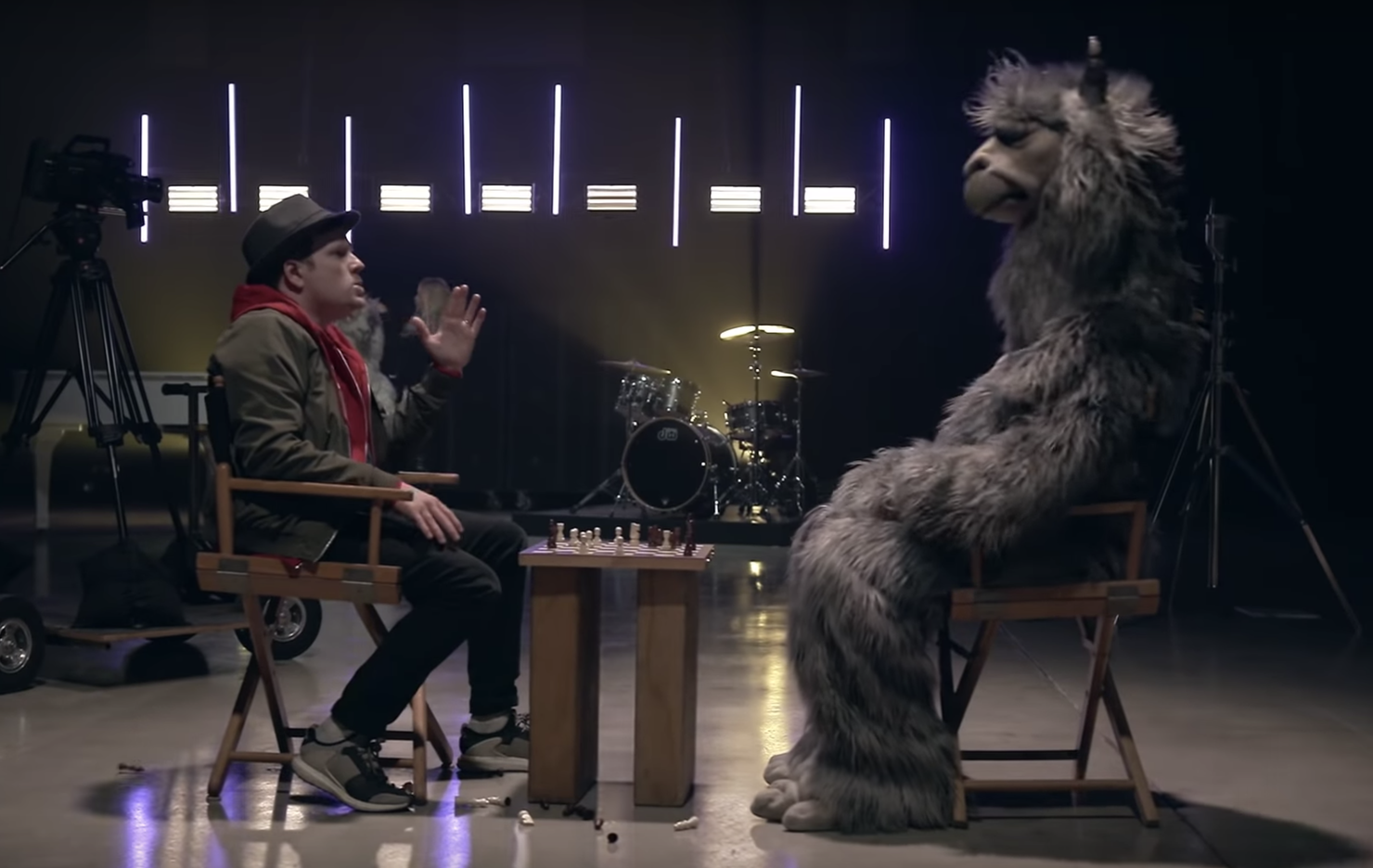 Sometimes if you want something done right, you gotta do it yourself.
Patrick Stump learned this the hard way in the video for "Bishops Knife Trick," a standout track from Fall Out Boy's recently released seventh album M A N I A. The five-and-a-half minute long clip takes place on the set of a music video, with Stump taking a stab at directing. From the very beginning, we see what he's dealing with—a band that consists of two llamas. He gets angered immediately before just throwing his hands up in defeat and saying they'll get what they get from the unruly band members.
"Yo. This band is WACK" we see him text to "PW," who we can only assume is Fall Out Boy bassist Pete Wentz, though he doesn't physically make an appearance in the video. As the shoot continues, things just get more heated. The final straw is when the furry band mates turn on each other and start to brawl.
"I'm sick of this!" the Fall Out Boy frontman squeals. "I didn't apply to film school for this," he yells. "I applied to great schools, too."
After letting out some obscenities, Stump says he'll just do it himself before letting the llamas know what he thinks about their level of talent. The video ends with him wailing to the rest of the song behind a white piano.
Watch the hilarious music video below.