Is Evan Peters Leaving 'American Horror Story' After Season 8?
By Katrina Nattress
July 24, 2018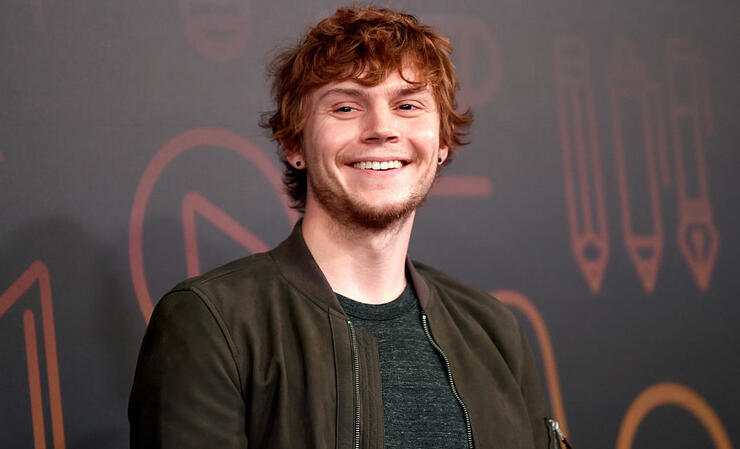 Evan Peters is an American Horror Story fan favorite, but in a recent interview with GQ the actor divulged that he's not personally a fan of the dark, intense characters he plays on the hit show.
"I'm goofy, I'm silly, I like to have fun. I don't like to yell and scream," he explained. "I actually hate it. I think it's disgusting and really awful, and it's been a challenge for me. Horror Story sort of demanded that of me."
He goes on to explain the toll these characters take on him mentally and physically. "It's been all a massive stretch for me and really difficult to do," he admitted. "It's hurting my soul and Evan as a person. There's this massive amount of rage that's been called upon from me, and the emotional stuff that's been called on me for Pose [AHS creator Ryan Murphy's newest show] has been heartbreaking, and I'm sick. I don't feel good."
So what does this mean for the 31-year-old's AHS future? Though he didn't straight up say he's leaving the show, his response when asked about always ending up in incredibly intense roles was telling. "Yeah, I'm not doing it anymore," he proclaimed. "I just made a decision. I said to myself, 'I can't do it anymore.' It's not me. It's not who I am!"
While we're unsure what this means about Peters' future involvement with AHS, we do know that he's signed on for the show's eighth season, which is set to be a Murder House/Coven crossover called Apocalypse. The new season is slated for a September 12 premiere date.
Read Evan Peters' full GQ interview here.
Photo: Getty Images
Chat About Is Evan Peters Leaving 'American Horror Story' After Season 8?