12-Mile-Wide Body of Water Discovered Beneath Surface of Mars
By RJ Johnson - @rickerthewriter
July 25, 2018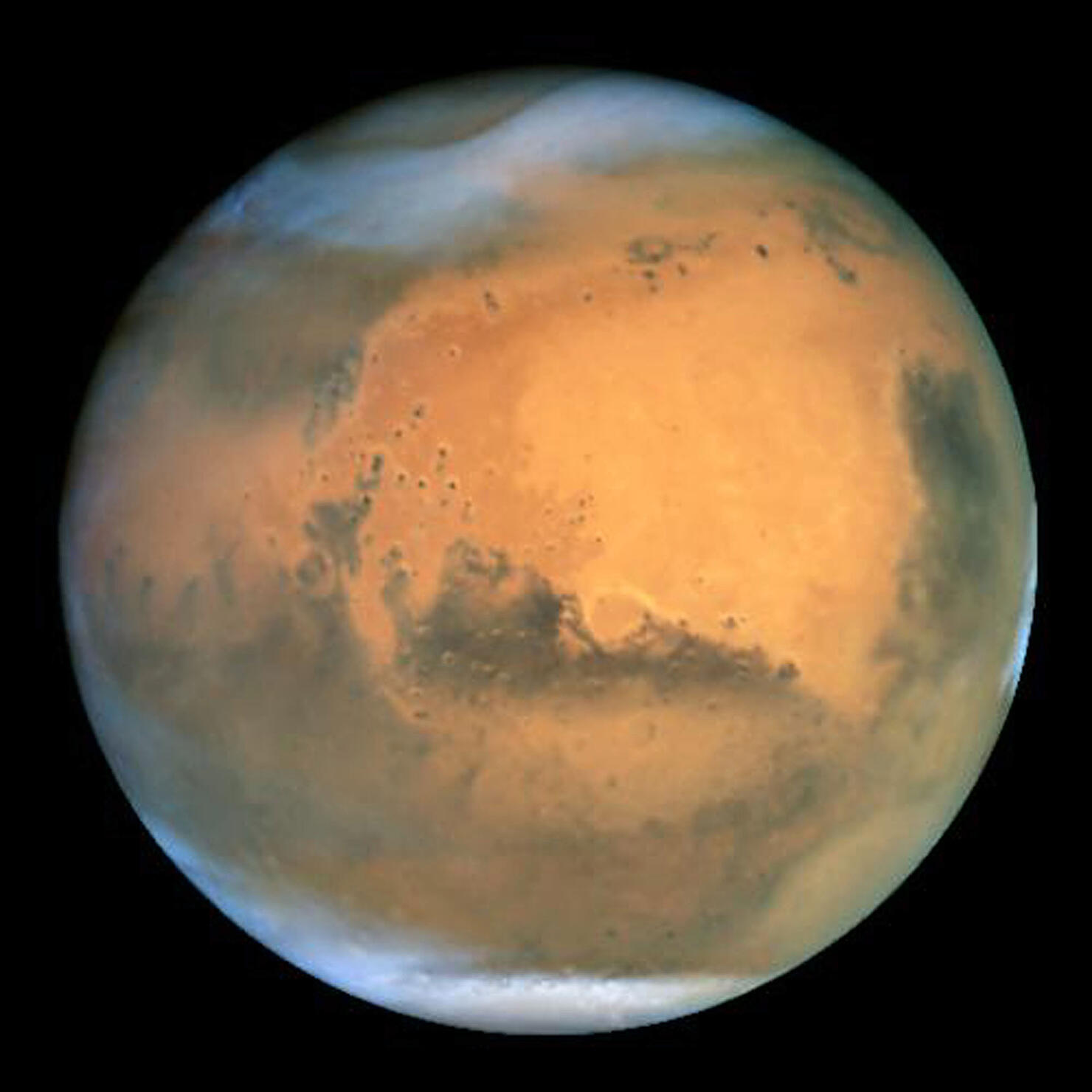 Researchers with the Italian Space Agency announced Wednesday that they have discovered evidence of an existing 12-mile-wide body of water sitting beneath the Red Planet's southern polar ice cap.
The research was found thanks to the Mars Advanced Radar for Subsurface and Ionosphere Sounding instrument (friends call it Marsis), which uses pulses of low-frequency electromagnetic waves transmitted toward Mars. When some of those electromagnetic waves are reflected back toward the satellite, they carry clues on what makes up the planet's surface.
Scientists have known for a long time that water has flowed freely on Mars in the past. NASA's Curiosity rover has explored several lake beds and discovered evidence of where water once flowed. But because of the planet's thin atmosphere, most of the water that remains on the planet is locked up in ice, or had evaporated over millions of years thanks to the solar wind.
The observations didn't come easy. Thanks to the satellite's orbit, Marsis didn't get a lot of chances to observe the red planet's south polar region, meaning researchers needed more than three and a half years to complete their survey.
Turns out, the patience was worth it. Bright reflections in some of the signals received by Marsis indicated what lead researcher Professor Roberto Orosei called a "well-defined anomaly" that measures at least 12 miles across and several feet deep, one mile beneath the surface of the southern polar ice cap.
The findings, which were published in this week's issue of Science, raise interesting questions about the red planet's geological history and potential for harboring life, both now and in the past.
Scientists say future observations using Marsis are key to finding other subglacial lakes on Mars if they exist.
Photo: Getty Images