Eddie Money Would Blast AC/DC When Picking Daughter Up from Catholic School
By Andrew Magnotta
July 25, 2018
It's not that surprising to learn that Eddie Money doesn't turn down for anyone.
His vibrant personality only adds to his catalog of hit songs, and to the success of his AXS TV show, Real Money, which was recently renewed for a second season.
During a recent stop at Q104.3 New York, Eddie's son Dez Money and daughter Jesse Money described a little bit of what it was like growing up with a rockstar for a dad.
"We grew up on the best music," Jesse told Q104.3's Ken Dashow. "It's a blessing that we had, you know, my dad teaching us all the great music, my mom teaching us all the great music. And they'd quiz us. He would play AC/DC. We'd be in the car — he'd be picking me up from Catholic school blasting AC/DC's "Highway to Hell." (Laughs) I'd be like, 'My dad's here; I've gotta go!'"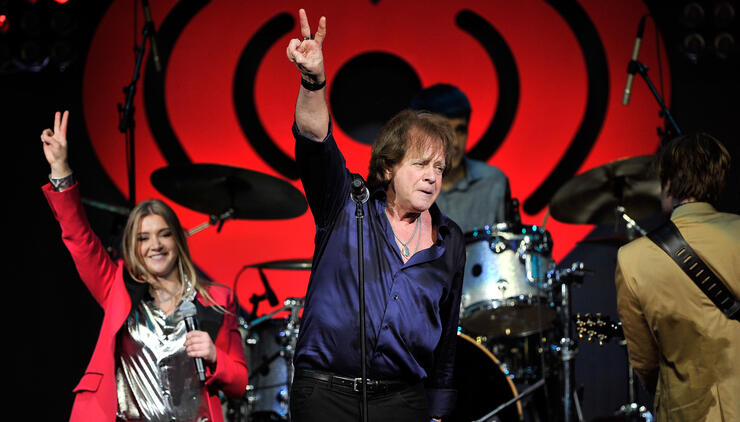 Chat About Eddie Money Would Blast AC/DC When Picking Daughter Up from Catholic School