Stone Temple Pilots Singer Says New Album Honors Scott Weiland, Bennington
By Andrew Magnotta
July 25, 2018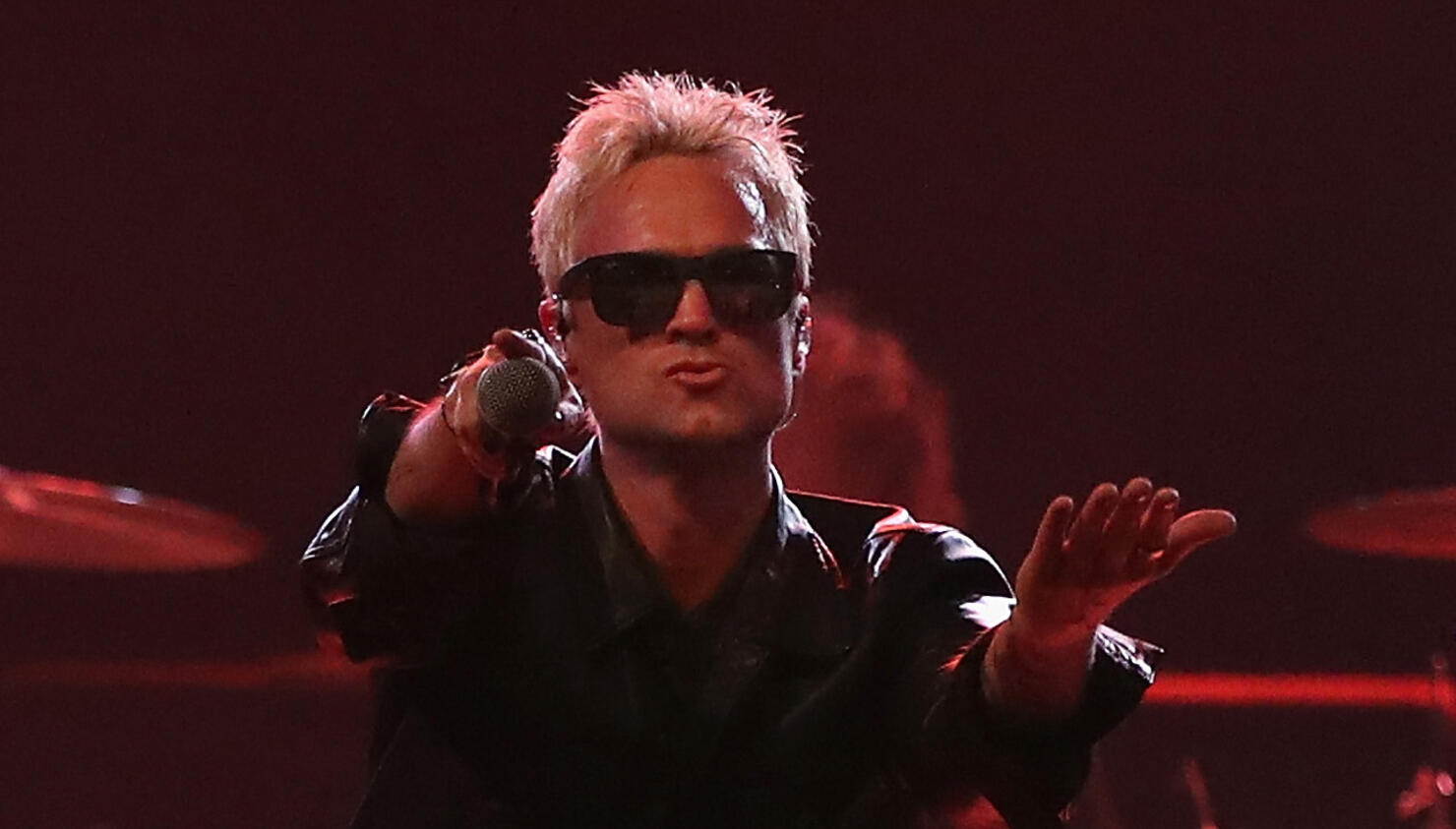 Stone Temple Pilots singer Jeff Gutt recently explained how the band's latest album pays tribute to his two late-predecessors in STP, co-founding frontman Scott Weiland and Linkin Park singer Chester Bennington, who fronted STP from 2013 - 2015.
Gutt said in a recent radio interview that recording the new album was a lot of work, but he was flattered to be given an equal voice to those of his bandmates when it came to songwriting.
"It was full freedom," he described, "but I felt the responsibility of making sure it was an STP record at the end of the day. 'Cause my whole thing was helping them continue their journey. And I feel like it was less about me; it was more about honoring Scott and honoring Chester and everyone that has ever been involved in STP and making sure that it just kept going the way it should."
Stone Temple Pilots' self-titled seventh studio album was released in March. It was Gutt's first with the band, and STP's first since Weiland's death in 2015 and Bennington's death in 2017.
Gutt was unveiled at STP's new frontman last November. His bandmates have offered nothing but praise for Gutt publicly since his debut.
Bassist Robert DeLeo said in a June interview that Gutt's inclusion in the band has allowed them to dig into songs they haven't performed live in years.
"I think we have a chance to get into some material we weren't able to get into, and I think we're becoming a better band because of that," Robert said. "We're really just focusing on the music and [tightening up]...it's been great. I never thought I'd say that after 30 years..."
Gutt himself has said that the band hasn't placed any restrictions on him in terms of singing material by Weiland. Although, Gutt clarified that he, personally, doesn't feel comfortable singing the band's 1999 hit "Sour Girl."
"...I have a particular thing with 'Sour Girl,'" he said, "just because I feel it's written… it's a personal message, so I don't know… To me, that one's a little off limits. But other than that, I'm game."
Weiland wrote in his autobiography that the song was about his marriage to and divorce from his first wife.
Photo: Getty Images