Halestorm Spills Details on New Album 'Vicious'
By Taylor Fields
July 27, 2018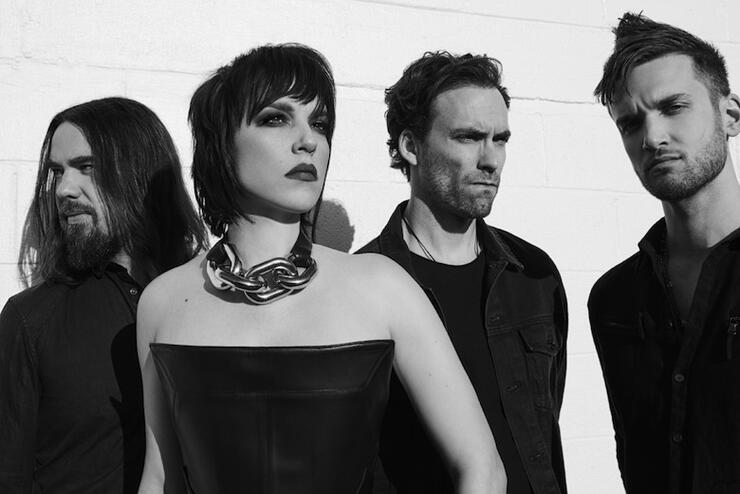 Halestorm has returned with their fourth full-length studio album, Vicious, which follows 2015's Into the Wild Life. Fans have previously heard the song's lead single, "Uncomfortable," in addition to "Do Not Disturb" and "Black Vultures," but now, the full twelve-track record has officially arrived.
Speaking to iHeartRadio, the band says that the album's title comes from its theme, which is empowerment and overcoming obstacles — and the "vicious" comes from a lyric from the title track. Halestorm explains, "Thematically, this album had kind of been about empowerment and overcoming obstacles; overcoming the things that hold you back, whether that means something personally, your internal battles that we have to deal with every day, [or] someone else, whether it's the state of the world that we're in. It's not about those specific subjects, it's about how you rise above them. And it's about so much more than just being strong. You have to be fierce. And one of my favorite lines off of this record is, 'What doesn't kill me makes me viscous.'"
Halestorm wrote Vicious together, and the band says that it "was probably the most active that the four of us were, doing most of the writing as a team." They add, "Just making moments together, and refining that musical language, there's nothing like the feeling of when the record's starting to come together. All of a sudden something hits that gets everybody excited and you're not even quite sure why, you just know you have to kind of follow and chase that song dragon."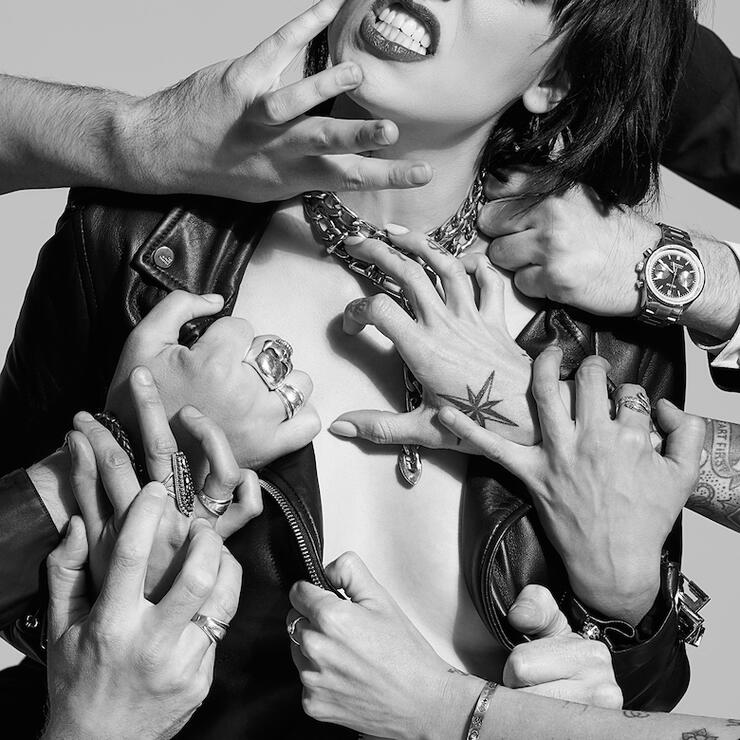 "Uncomfortable" was the first single that Halestorm released from Vicious, and the band tells us that the song is about being "unapologetically yourself." So much so, that it may make people uncomfortable — and that that's OK. They explain, "You're not going to make everybody happy, so you might as well be you. If you can't make yourself happy, how are you gonna make anyone else [happy]?. And just to be proud and relish in the fact that by absolutely being yourself, you're going to make some people uncomfortable, and that's okay."
They add, "Musically, this song was one of the first ones that was clicking with us in the very beginning of writing this record. And it started out as an instrumental.The first week of writing on the record with Nick at the studio [in] January or February 2017, we put together I think 12 or 15 instrumental tracks. This was one of them. And out of all those, this one made it through to the end and so did a song called, 'Do Not Disturb.' It's cool that it ran the gauntlet of all the songs and opinions. And here it is, first single, 'Uncomfortable.' The little song that could."
Out of the twelve new tracks, one of the band's favorites is "Skulls." Halestorm explains that it's a "departure" from what they are used to saying, "Musically, it's a little bit of a departure from what we're used to, kind of just falling into when we're writing or recording. And the message [is] a gentle statement, saying don't be a dummy, don't be an idiot, and think for yourself and just stand up for what you believe in."
Aside from "Uncomfortable" and "Skulls," there is so much more for fans to hear on Vicious. Halestorm is proud of their new album as a whole because, as they explain, "it's multilayered, and so it's not just about that surface. You can really hear the personalities and everything that makes that work."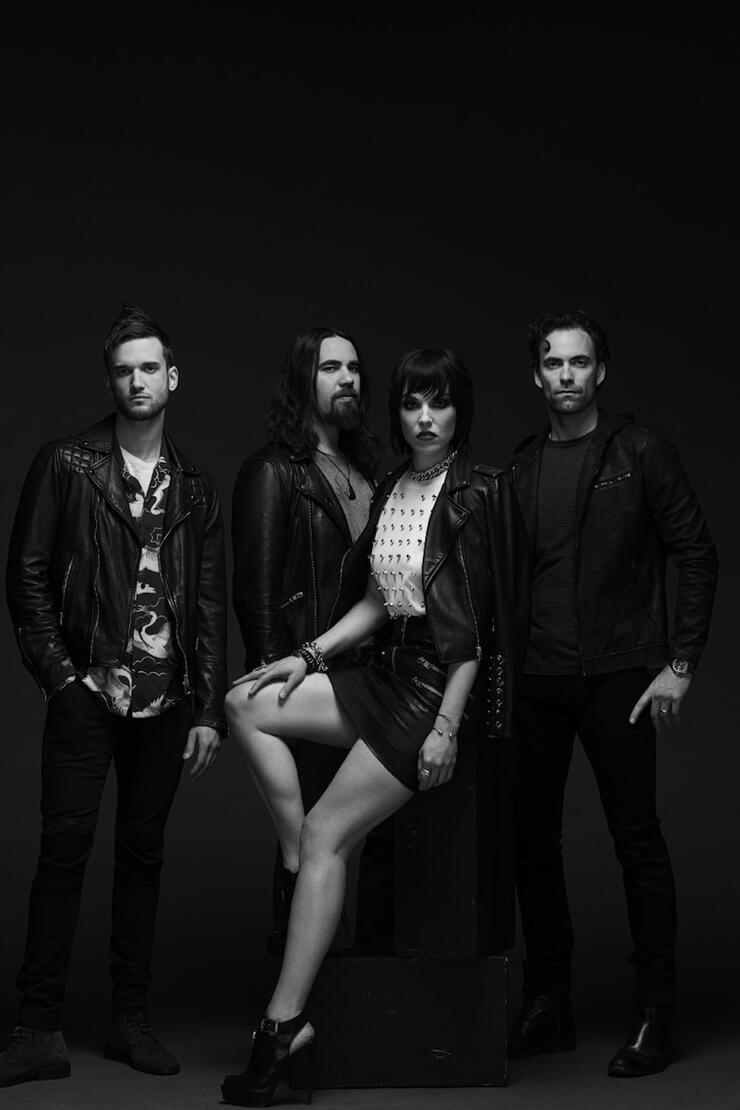 Chat About Halestorm Spills Details on New Album 'Vicious'