Queer Rappers Reimagine A Salt-N-Pepa Classic For 'Let's Talk About PrEP'
By James Dinh
July 31, 2018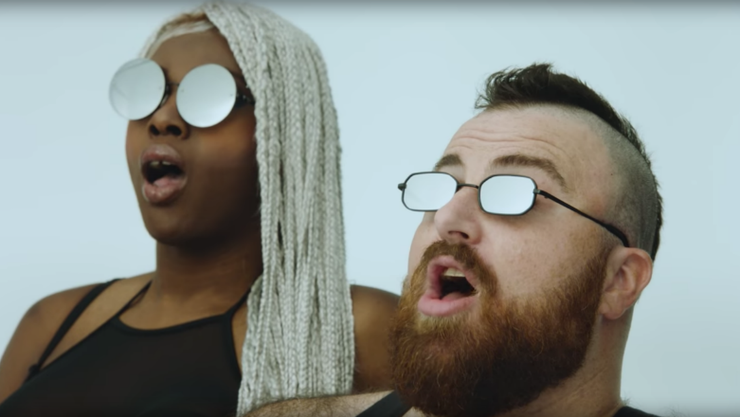 PrEP just saw a boost in awareness, courtesy of Howard Brown Health, Chicago-based trans rapper KC Ortiz, Big Dipper, among others, who decided to drop their reimagined cover of Salt-N-Pepa's 1991 classic "Let's Talk About Sex" on Friday (July 27).
"Let's Talk About PrEP" sees a diverse group of LGBTQ advocates and influencers team up for a bubbly spin on the hip-hop staple in efforts of emphasizing pre-exposure prophylaxis as a preventative against HIV. Produced by Imagination + Muscle Productions and directed by Tobin Del Coure, the video also pits the city of Chicago as another video star, showcasing several Chi-Town spots, including Howard Brown's Andersonville Brown Elephant resale shop.
"Howard Brown Health is thrilled to present this exciting music video as an advocacy and awareness platform for HIV prevention," said Erik Roldan, Director of Communications for Howard Brown Health, via a statement. "'Let's Talk about PrEP' is both a celebration and a call to action – we are on the precipice of an HIV-free generation, and PrEP is one of the tools we need to get us there. However, we must continue to increase PrEP access among communities who need it, particularly people of color on the south side of Chicago."
Meanwhile, KC Ortiz broke down the PSA, admitting it's all about erasing the stigma surrounding HIV. "This song is about conversation—we need to talk about PrEP and HIV in our community," Ortiz said. "When we talk to our partners and our loved ones about sexual health, we are eliminating stigma. Let's talk about sex. Let's talk about HIV. Let's talk about PrEP."
PrEP is a once-daily medication that significantly reduces the chance of contracting HIV and "Let's Talk About PrEP" is just another effort in the battle against ending HIV for an entire generation.
Photo: YouTube/Howard Brown Health
Chat About Queer Rappers Reimagine A Salt-N-Pepa Classic For 'Let's Talk About PrEP'