Jess Glynne Reveals Why She Went To The Middle Of Nowhere To Pen New Album
By James Dinh
August 2, 2018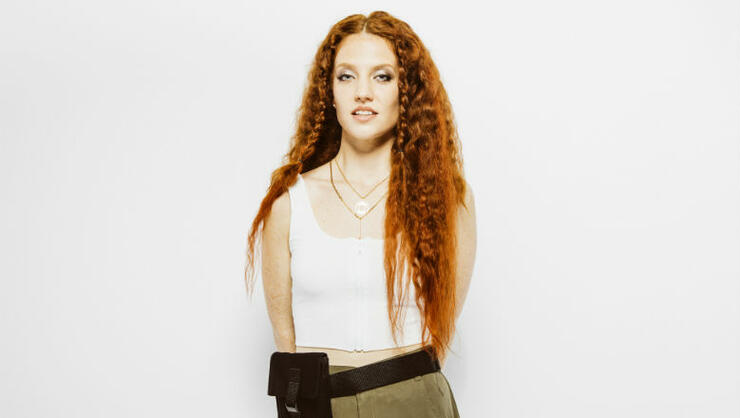 When Jess Glynne flew to Los Angeles to record the follow-up to 2015's I Cry When I Laugh, she spent a few months working alongside a batch of producers, but the sessions ultimately left her lost. In an effort to refocus her mind and muse, the British singer packed her bags and went home to spend some time living life as your average twentysomething-year-old. Not to her surprise, the decision was crucial for the creation to her sophomore LP, Always In Between.
"I worked with some incredible writers, producers and it was so exciting. But when I came back, I was a little bit lost [as to] where I was going because I worked with so many different people," the 28-year-old singer admitted to iHeartRadio.
After Glynne took time to live life, she approached her label and asked if she could be housed "in the middle of nowhere where there are no distractions" with some of her closest collaborators to work on the music. After scoring a Grammy for her Clean Bandit collab, "Rather Be," as well as the success of her debut LP, it's no surprise that they granted her wish. "It was like one of the best views of my life. We just solidified the album [and] wrote so many amazing songs. I met some new amazing people that would be a part of my life now forever. I just got some amazing material," she explained. "It was exactly what I needed and I came away from that week feeling like I healed [and] feeling like I had completed something that was so important and so exciting."
Scheduled to drop on October 19, Always In Between consists of 12 tracks, including the lead single, "I'll Be There," as well as four bonus cuts for the deluxe version. Pull up the tracklist and you'll notice it also features two songwriting credits from the one and only Ed Sheeran. Glynne explained that she's known Sheeran from way back when, but the collaboration arrived, courtesy of hitmaker Steve Mack. "We ate loads of food and just had a little bit of a deep chat, all three of us having a laugh as well," she explained. "He picked up the guitar, playing the piano, jamming around. I knew what I wanted to say in the song, and they just pulled it out of me and it just turned into a really beautiful moment and ["Thursday"], for me, is a really great representation of what this album is about."
Asked what "Thursday" focuses on, Glynne said it's all about "being you and excepting that you are just as good as you are without any shiny lights, amazing clothes [and] makeup."
Next up for the chart-topper is releasing a follow-up single to "I'll Be There," as well as an accompanying B-Side track called "1, 2, 3," which the British singer described as one of the highlights from her songwriting sessions. "I'm not gonna say it's my favorite, but it means something for me because it's probably a song that was created in the whole process when I went away for this week," she explained. "All the important people were involved in."
With such an emphasis on stripping back the extra bells and whistles, it felt only natural to ask Glynne how her relationship with fame has changed since her debut. "It took me a while to get used to and to understand how to deal with it because it's like another world," she confessed. "I think I've done pretty well in keeping my life at home and at what you see. I'm a very honest person. I'm never gonna try to be something I'm not just for a camera or just for my fans or fame because if I was to do that, I would be doing myself wrong. I don't like the idea of my whole life being in everyone's hands. I think it's important to keep something for yourself. That's the one thing I think I've learned."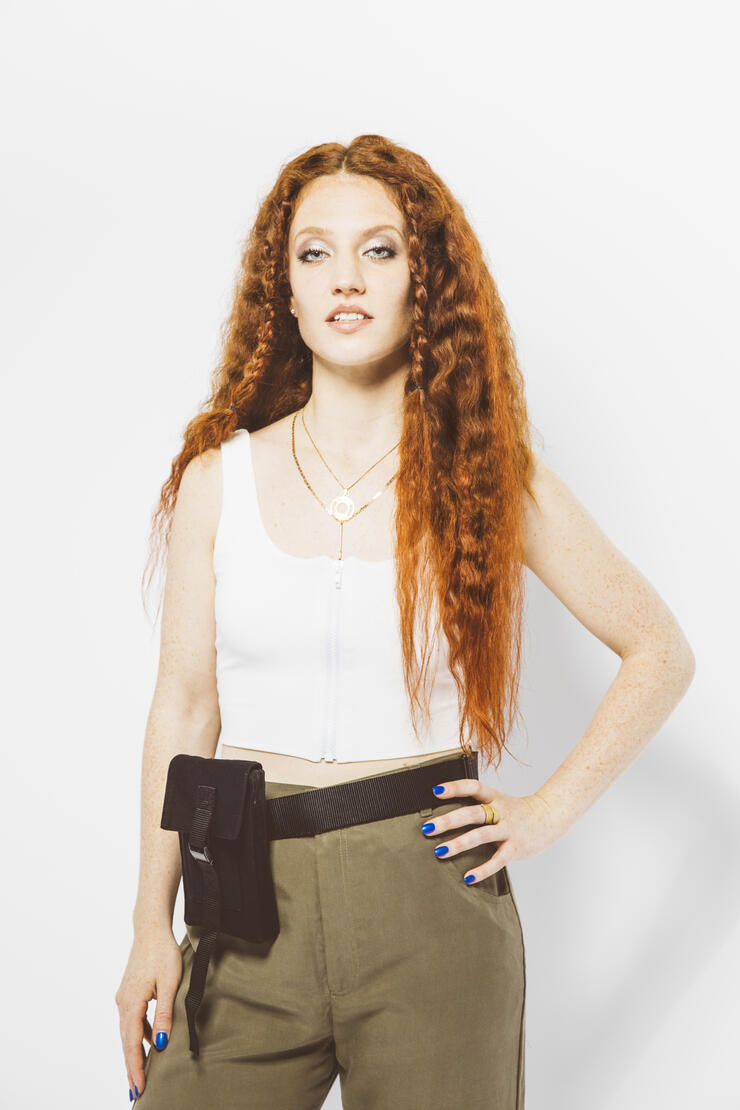 Photo: Katherine Tyler for iHeartRadio
Chat About Jess Glynne Reveals Why She Went To The Middle Of Nowhere To Pen New Album