Drax Project Talk About Opening Up For Ed Sheeran & New Album | Tour Book
By James Dinh
August 3, 2018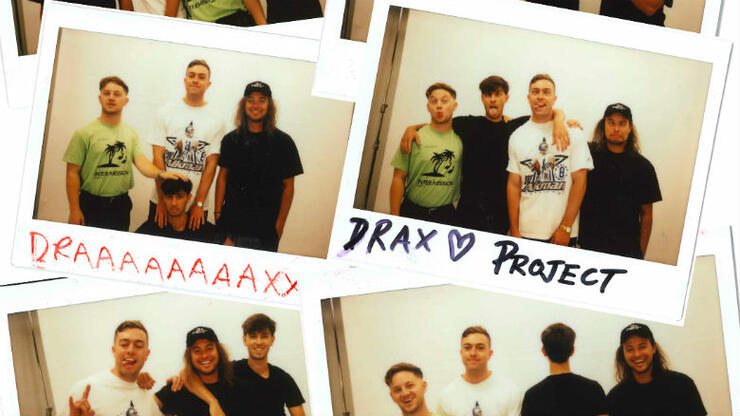 Tour Book is a reoccurring feature, where we talk to your favorite stars about all there is to their on the road lifestyle. We touch on their first performance, tour rider, dream collaborators and everything in between. Throw in some film from Instax, markers and you have an inside pass into what it would be like to be the road manager of some of your favorite acts!
Drax Project has had a busy summer touring America, but the New Zealand band is back in their stomping grounds to record their debut album. "We've just gotta finish all the songs," drummer Matt Beachen recently told iHeartRadio of the project's status. "We've got a lot of songs, a lot of ideas for songs, so we just gotta go home and finish all those. We're not actually sure when the album will come or anything, but we've just gotta write the songs first, finish the songs."
With their 2017 single, "Woke Up Late," as well as a string of covers of Justin Timberlake, Ginuwine, and Disclosure classics, under their belt, Beachen, Sam Thomson, Shaan Singh and Ben O'Leary are also set to take their music to the Daytime Stage at the iHeartRadio Music Festival on September 22. Prior to their departure back home, the four-member band took to iHeartRadio HQ in New York City to talk about their life on the road, opening up for Ed Sheeran and who they are looking forward to seeing most at our 2018 iHeartRadio Music Festival.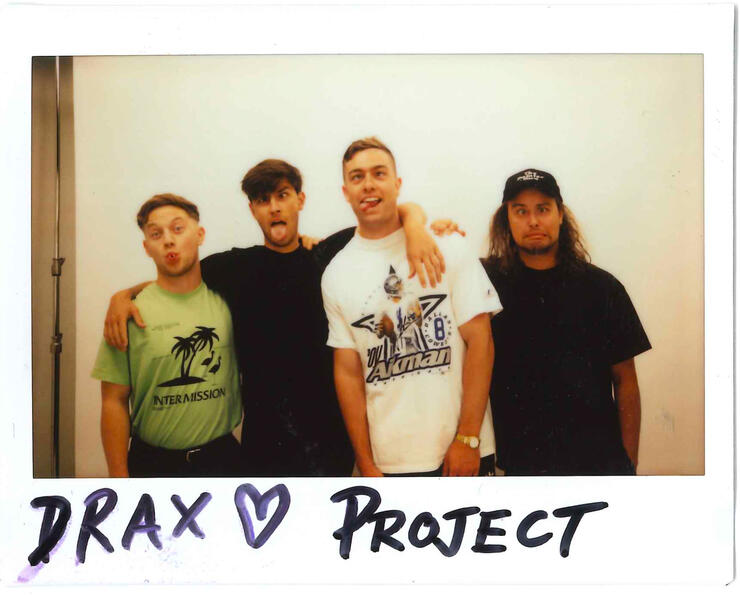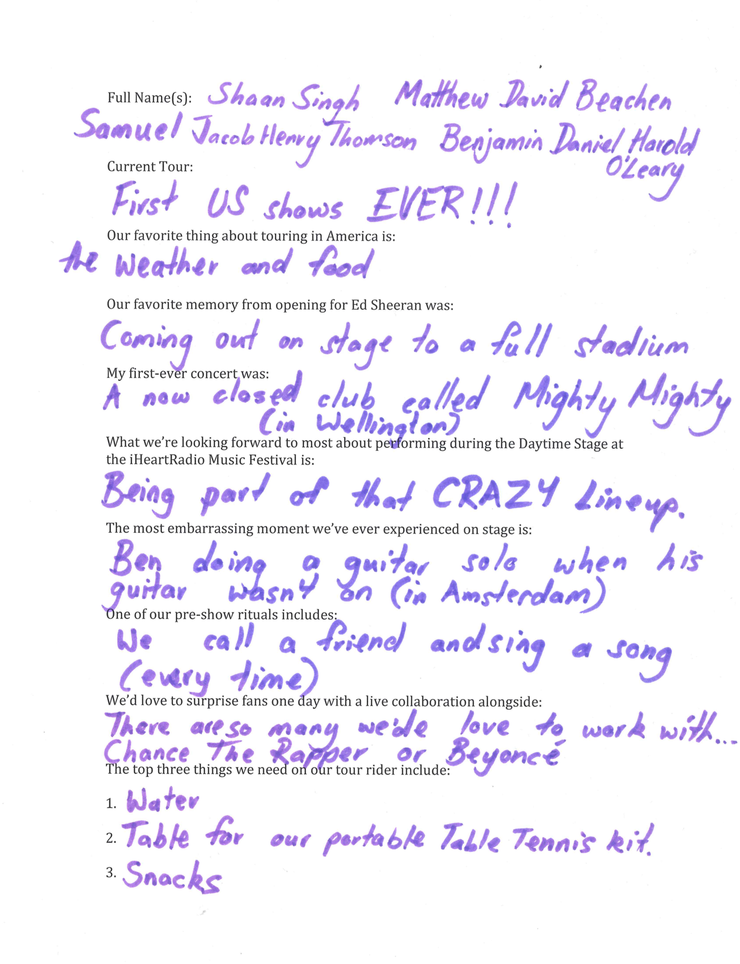 Photo: Dempsey Murphy for iHeartRadio
Chat About Drax Project Talk About Opening Up For Ed Sheeran & New Album | Tour Book