Kanye West Will Soon Become A Billionaire, All Thanks To Yeezy
By Peyton Blakemore
August 3, 2018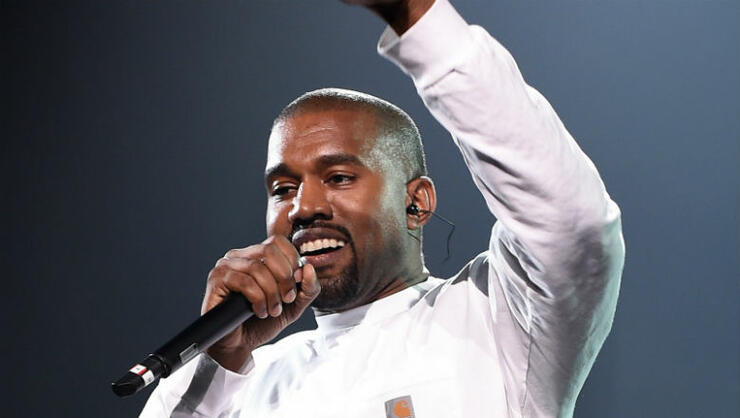 Move over Kylie Jenner, there's a new almost-billionaire in the family!
According to The Blast, Kanye West is just shy of joining the billionaire club. The site reports that Ye's Yeezy brand, which is partnered with Adidas, just a reached a valuation of nearly $1.5 billion. And with Kanye being a majority stakeholder of the fashion label, he is said to be right at the line of being considered a billionaire. (Alexa, play The O'Jays' "For The Love of Money.")
Kanye's wife Kim Kardashian also doubled down on her husband's near billionaire status earlier this week while appearing on The Jimmy Kimmel Show.
When the late-night host asked if she was close to becoming a billionaire like her sister Kylie, who's on pace to become the youngest "self-made" billionaire ever, Kim responded, "I would say my husband is. That makes me one, right?"
To see Kim talk about Kanye becoming a billionaire, click the video below.
In Kanye fashion, the "Kids See Ghost" rapper raved of his company's success back in April, before it was even on anyone's radar.
"Yeezy will hit a billion dollars this year," he tweeted. "It is the 2nd fastest growing company in history. It is a unicorn on its way to becoming a decacorn."
Ye has come a long way from his days of financial hardship. Back in 2016, Kanye announced that he was in $53 million in debt. He even asked Facebook's CEO, Mark Zuckerburg, for a $1 billion investment into his "ideas."
However, his wife later tweeted that she personally handled Kanye's debts. "Sorry I'm late to the party guys I was busy cashing my 80 million video game check & transferring 53 million into our joint account 🤑🤑🤑💰💰💰," she wrote.
Photo: Getty Images
Chat About Kanye West Will Soon Become A Billionaire, All Thanks To Yeezy