Ronnie James Dio Items Up for Auction in September
By Andrew Magnotta
August 3, 2018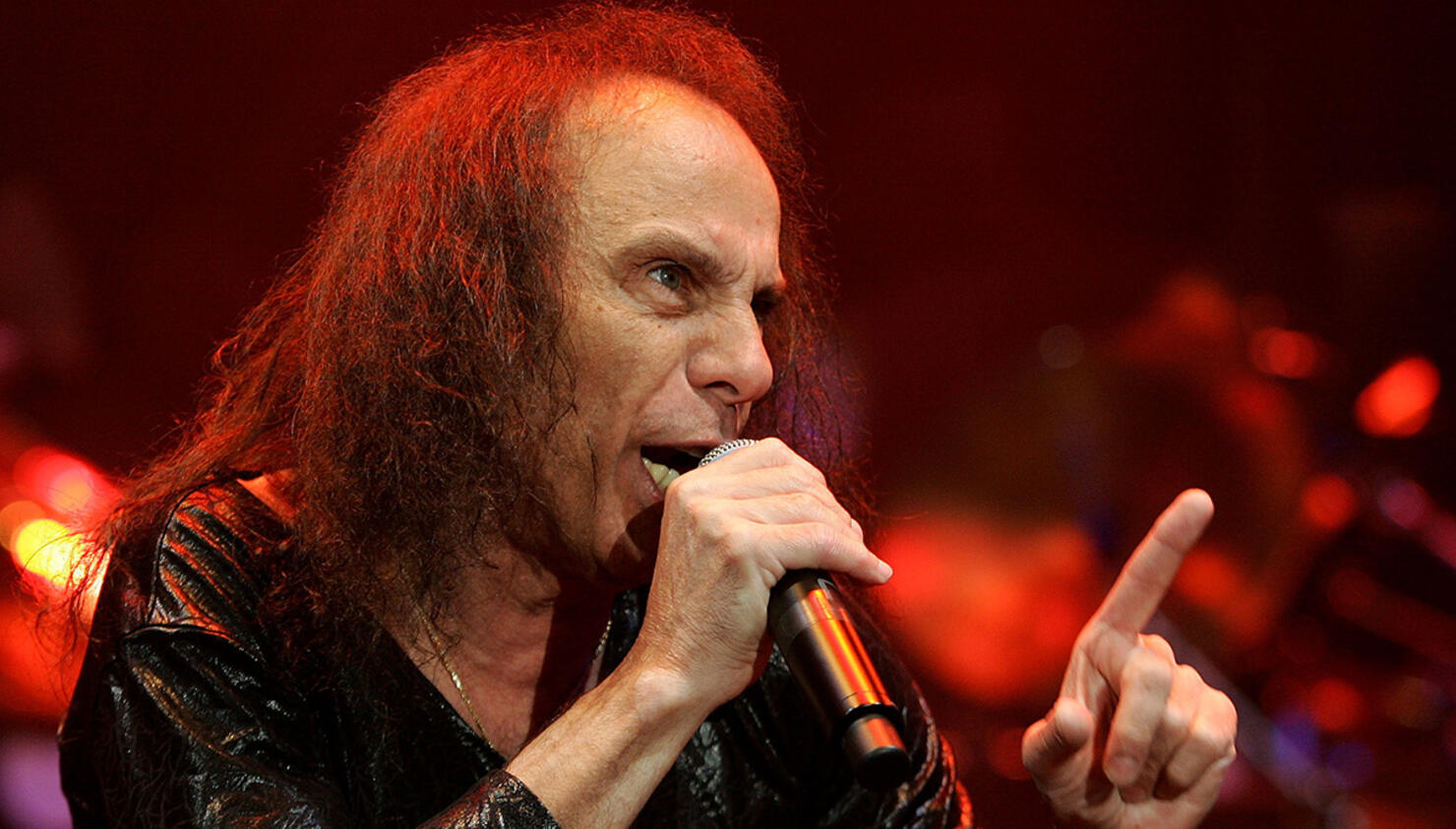 Iconic heavy metal frontman Ronnie James Dio will be celebrated at an upcoming auction at New York City's Hard Rock Café next month.
From September 14 - 15, several items from Dio's legendary career will be up for sale, including original album artwork, clothes he wore during some of his most legendary performances, stage props and a number of instruments the frontman used on stage and in studio.
One particularly interesting piece of gear is a custom Charvel guitar that features a one-of-a-kind wizard paint job.
"Dio stands atop the colossal rock legends of our time as the definitive heavy metal hero whose voice, style and persona influenced heavy metal and today's music icons like no other," said Darren Julien, President/CEO of Julien's Auctions. "Julien's Auctions salutes Dio's enduring legacy in this larger-than-life collection of his artifacts that will surely be the ultimate metal auction of the season."
Indeed, Dio's tenures as the frontman for Rainbow, Black Sabbath and the eponymous Dio, and his reputation as a humanitarian, have made him one of the most beloved figures in hard rock.
If you're not in the market for a piece of rock and roll history, you can visit the exhibition from September 1 to September 14 between 11 a.m. and 9 p.m. at the Hard Rock Cafe New York, 1501 Broadway-Times Square.
To participate in the auction, register here.
Photo: Getty Images