Jessica Lange To Return For 'American Horror Story' Season 8
By Paris Close
August 4, 2018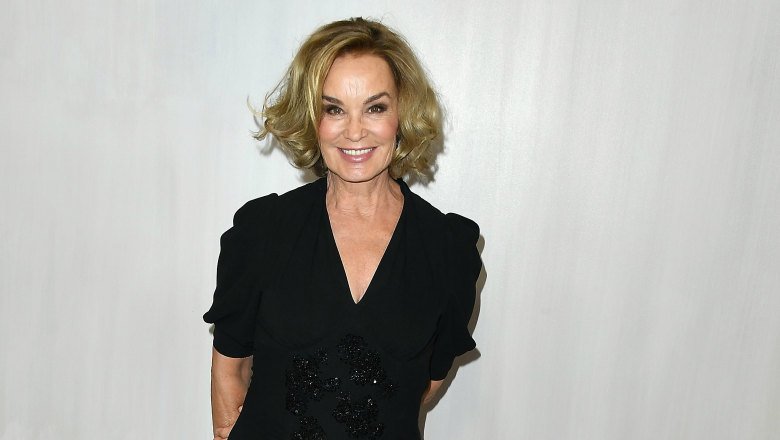 Confirmed: Jessica Lange is reprising her role as Constance Langdon on American Horror Story: Apocalypse.
The 69-year-old actress' fellow co-star on the FX series, Sarah Paulson, revealed the surprising news during an appearance at Friday's (August 3) Television Critics Association summer press tour, per reports from Variety.
The revival of Lange's alter ego arrives just a month ahead of the premiere of the show's eighth season, arriving this fall, which has been confirmed to be a crossover between the saga's first and third seasons Murder House and Coven, respectively. Returning alongside Lange for Apocalypse is is Paulson, Evan Peters, Billy Eichner, Leslie Grossman, Adina Porter, Kathy Bates, Billie Lourd, Cheyenne Jackson and new arrival Joan Collins.
Once a regular and fan favorite during the first four installments of the anthology horror television series created by Ryan Murphy and Brad Falchuk, Lange garnered two Emmys, a Golden Globe and a Screen Actors Guild award for her myriad portrayals. During her seasons-long tenure on AHS, she has played an aging Southern belle (Murder House), a rigid nun (Asylum), a powerful witch (Coven) and a German circus ringmaster (Freak Show).
Lange had previously announced her decision to exit the show after four seasons back in 2015. "You know, when I originally agreed to do this, it was for one season. (I thought) 'this will be interesting to try this. I've never done this kind of television before,'" she elucidated in an interview.
She added: "Then I had such a great time doing it the first year, when they approached me to do it again I thought, 'well okay, maybe we can do it season to season.' Instead, I agreed to do three more seasons. And that was fine because I've had just such a great time doing it. I have no regrets or second thoughts about that decision. But there's always an end to everything.
American Horror Story: Apocalypse debuts on FX September 12.
Photo: Getty Images
Chat About Jessica Lange To Return For 'American Horror Story' Season 8