Lance Bass 'Heartbroken' Over Losing 'Brady Bunch' House
By Peyton Blakemore
August 6, 2018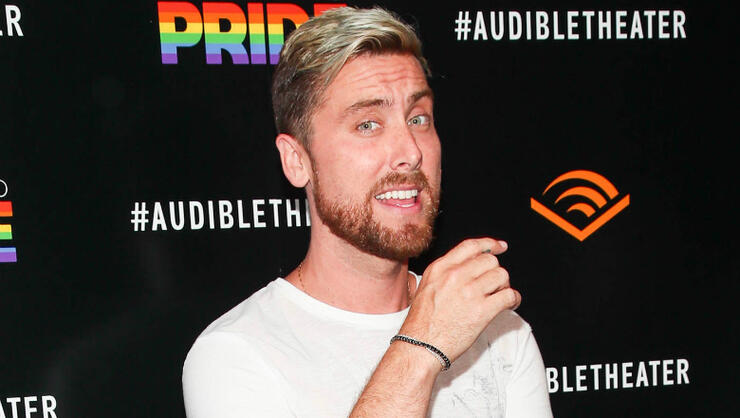 Shady Brady! Lance Bass is not a happy camper after allegedly winning then losing the Brady Bunch house. The former N'SYNC member took to Instagram on Sunday (August 5) to detail how the deal fell through, claiming he was only "used to drive up the price of the home."
"Marcia Marcia Marcia! Im feeling heartbroken today," he captioned a post titled, "Here's a story… of a shady Brady." "As many of you may have heard, we placed the winning bid on the iconic Brady Bunch house—at least that's what we were told."
Bass was so convinced the house was his, he even tweeted about it, inviting Maureen McCormick, who played Marcia in the sitcom, over for dinner.
Thanks! You will most certainly be the first dinner guest!! 😁 I'm honored you approve. 😘

— Lance Bass (@LanceBass) August 4, 2018
"The agent representing the estate informed us we made the winning bid (which was WAY over the asking price) after the final deadline for all offers had passed—even writing up the 'winning bid' for my team after informing me of the good news. Isn't a deadline a deadline?" he explained. "This was a dream come true for me and I spent the night celebrating amongst friends, family, and fans alike. The next day, due to 'unforeseen circumstances' the same agent informed us that there's another Corporate Buyer (Hollywood studio) who wants the house at any cost."
The shady Brady story didn't end there. Despite being told of a higher buyer, Bass wasn't ready to give up on his dream of owning the Brady house just yet. While he was "prepared to go even higher," he said he was ultimately "discouraged by the seller's agent" to do so because the studio would "outperform any bid."
"How is this fair or legal?? How can I compete with a billion dollar corporate entity? I truly believe I was used to drive up the price of the home knowing very well that this corporation intended on making their offer and it's not a good feeling," he wrote. "I feel used but most importantly I'm hurt and saddened by this highly questionable outcome. I just hope it is not demolished."
However, Ernie Carswell, the agent who holds the listing for the property, told the Los Angeles Times a different story. According to Carswell, the sale to Bass was never finalized. He claimed that the property, which was listed for 1.885 million, received eight offers, and the sale came down to three bids.
"It got down to a horse race, and from those three [offers] an ultimate prevailing bid was selected by the trustee and a backup," he said.
Photo: Getty Images
Chat About Lance Bass 'Heartbroken' Over Losing 'Brady Bunch' House