California Wildfire Explodes in Size, Becomes Largest in State History
By RJ Johnson - @rickerthewriter
August 7, 2018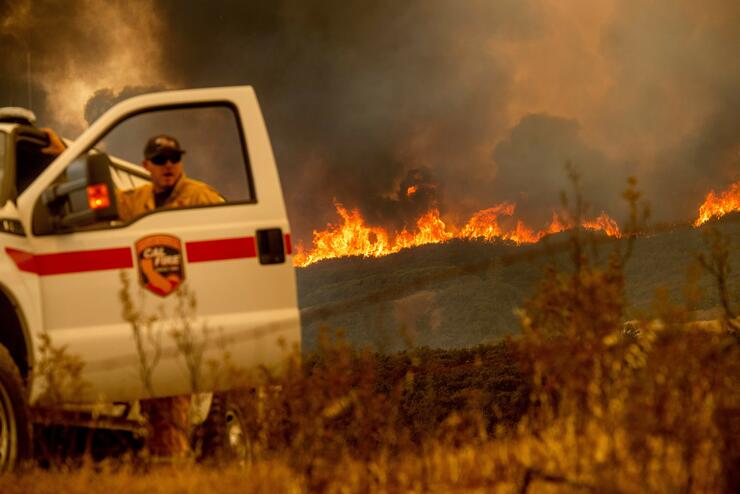 With more than a dozen wildfires currently burning across California amid a record-setting heat wave, one blaze has made history after doubling in size over the last three days, becoming the largest fire in the state's history.
The Mendocino Complex Fire, is made up of two separate fires that merged - the Ranch Fire and the River Fire - both of which were burning around Clear Lake across several counties in northern California. More than 11,000 structures remain under threat from the blaze, Cal Fire said.
The record setting wildfire has grown by about 80% since Friday night, burning a total of 283,800 acres. As of Tuesday morning, it was only 30% contained with up to 75 structures destroyed. Cal Fire says they expect to have the wildfire fully contained by Aug. 15.
Nearly 4,000 fire personnel, including 441 firefighters, were currently battling the blaze that began July 27.
Authorities say mandatory evacuations are still in effect across Mendocino, Lake, and Colusa counties. Some people were allowed to return home Monday afternoon.
Smoky conditions in the Central Valley have been reported by residents with Sacramento County health officials advising people to limit their outdoor activities for the next week.
The Mendocino Complex Fire's total acreage burned surpassed the recent Thomas Fire, which just last year burned 281,893 aces, destroyed more than a 1,000 structures and killed two people in Ventura and Santa Barbara counties.
Parrotts Fire - OCFA's Type 3 Strike Team has been improving line, mopping up, extending hose lays, extinguishing hot spots & falling trees. They are safe & staying hydrated. pic.twitter.com/tlQsCBYrUY

— OCFA PIO (@OCFA_PIO) August 7, 2018
Firefighters around California have had a brutal fire season so far this summer with another large, fast-moving blaze breaking out in Orange County late Monday afternoon. Dubbed the #HolyFire, that wildfire quickly expanded to more than 4,000 acres after starting in the Cleveland National Forest.
Evacuations have been ordered in the area according to the Orange County Fire Authority.
California has been dealing with a series of heat waves which contributed to one of the hottest July's on record. That heat has helped drive the brutal wildfires as the dry brush and chaparral become the perfect fuel for the fires.
Temperatures in parts of northern California were again expected to exceed triple-digits on Tuesday according to Weather.com. Colusa, California, where firefighters were working on the Mendocino Fire Complex is burning is forecast to hit 103 degrees today.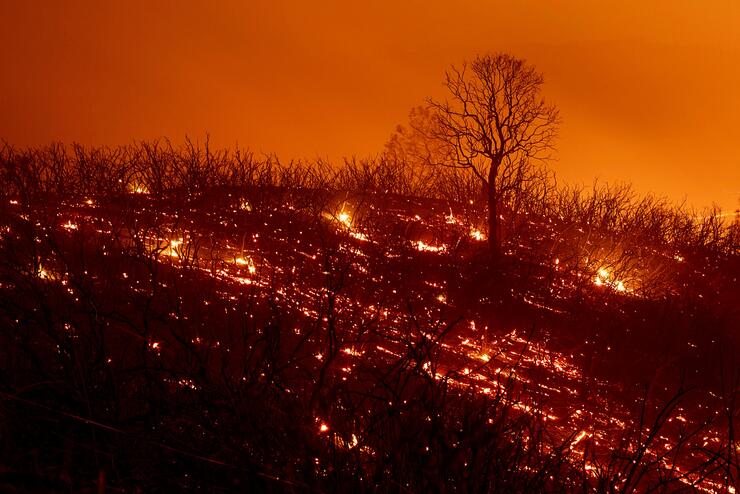 Chat About California Wildfire Explodes in Size, Becomes Largest in State History