Ellie Goulding Is Engaged to Art Dealer Caspar Jopling
By Nicole Mastrogiannis
August 7, 2018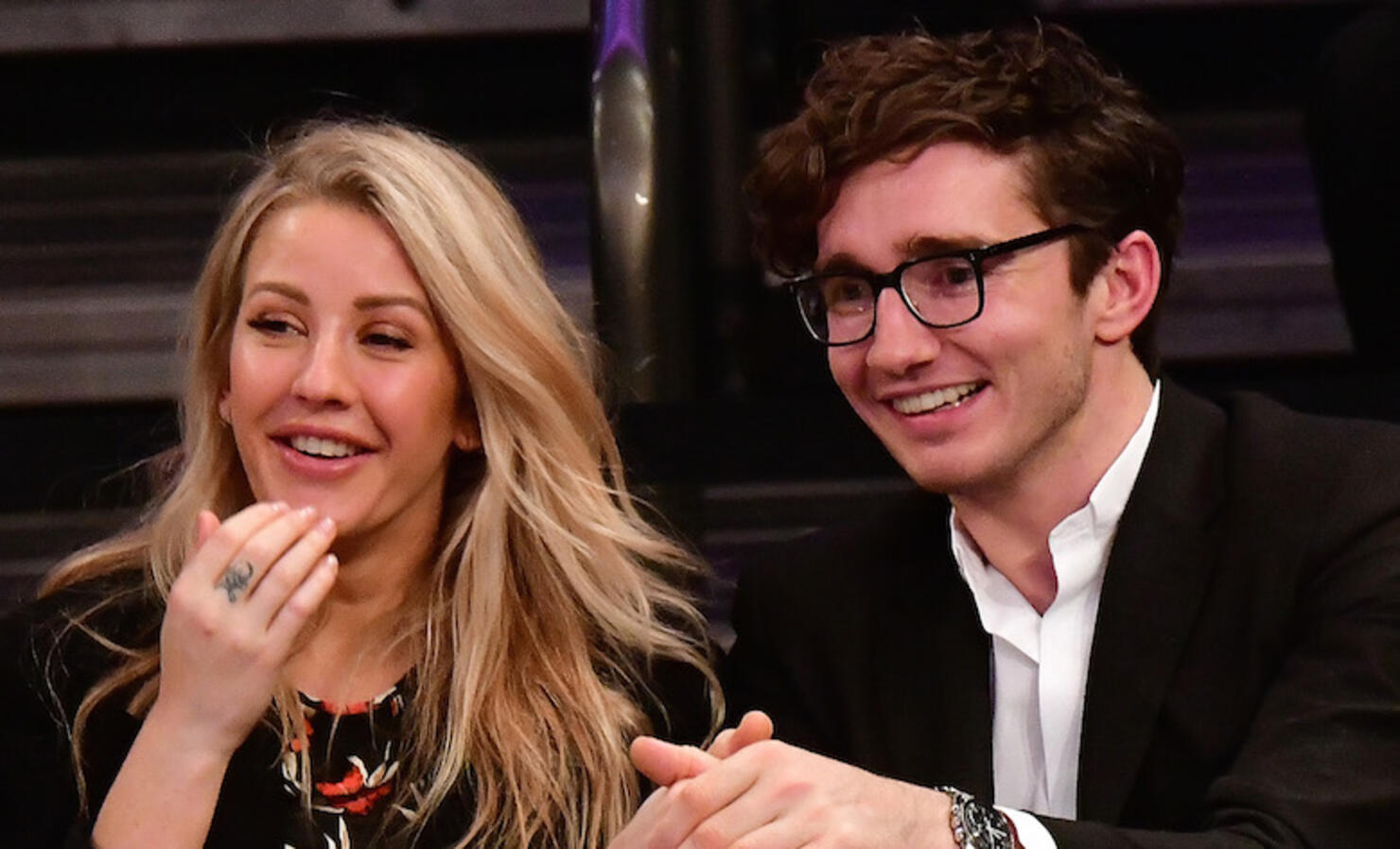 She said yes! Ellie Goulding is now an engaged lady after the UK native's boyfriend of over a year, art dealer Caspar Jopling, popped the question.
Ellie and Caspar revealed their engagement, publicly, in an an announcement in London newspaper The Times (where a few celebrity couples have announced their engagement). The statement said, "The engagement is announced between Caspar, son of The Hon. Nicholas Jopling of Yorkshire and Mrs. Jayne Warde-Aldam of Yorkshire, and Elena, daughter of Mr. Arthur Goulding of Herefordshire and Mrs. Tracey Sumner of West Midlands."
Neither Ellie or Caspar have mentioned the engagement on social media (and no sign of the ring yet), however a source told The Sun's "Bizarre" column about wanting to announce the milestone in The Times, "The couple wanted to tell friends and family first and people won't notice because her name is Elena."
Yes, Ellie's full name is Elena Jane Goulding! The source also added that Ellie is "over the moon and has never felt so happy."
Ellie, 31, and Caspar, 26, have been dating since March 2017, and recently moved in together. The couple spends a lot of time between London and New York City — according to E! Caspar currently works at at Sotheby's.
Just last month, Ellie, who is currently working on her fourth studio album, explained to the London Evening Standard of her relationship with Caspar, "We're really, really happy together. I'm loving my life at the moment."
Caspar is currently a an art dealer, but at 18 years old represented the Great Britain rowing Team at the 2010 Youth Olympics. He then went on to study art history. Goulding clarified to the London Evening Standard, "People keep saying Caspar is a Team GB rower. It's kind of got out of hand now, but we find it really funny. He is most definitely an art dealer now."
Congratulations to Ellie and Caspar!