Gina Rodriguez Confirms Secret Engagement To Joe LoCicero: 'He's The Best'
By Paris Close
August 7, 2018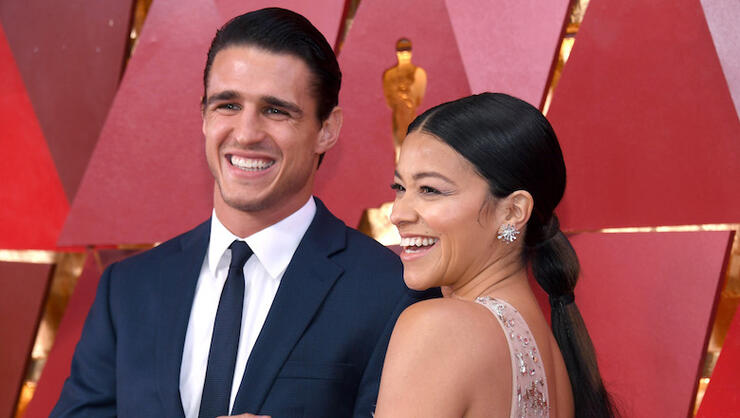 Can't keep a secret? Gina Rodriguez knows the feeling, and she revealed that after spilling the beans on her private engagement to her boyfriend — ahem, we're sorry, fiancé! — Joe LoCicero.
"I am [engaged]!" the Jane the Virgin actress confirmed to PEOPLE on Tuesday (August 7). "He's the best." We've been peculiar of the couple's possible commitment to walk down the aisle since the star posted an Instagram Story of what seemed to be a shiny sparkler on her ring finger while they celebrated her 34th birthday in Mexico last week.
Turns out, our sleuthing and suspicions regarding their low-key engagement were accurate (or at least not too far off), as Rodriguez revealed, "We've been engaged for like a month — I've kept it a secret for a while."
The twosome met and forged a relationship back in 2016 when LoCicero was cast as a stripper on the CW series. From there, the rest was history — the pair made their romance official during their Christmas getaway to Thailand shortly after and have been packing on the PDA ever since.
"I don't even really want to say it's happening," Rodriguez continued. "I just want to live! I think there's a huge blessing in the fact that people care. That's a beautiful thing, so that feels really good. But another part of me wants to keep a little something that's just mine, 'cause there's not too many things I have like that anymore."
Photo: Getty Images
Chat About Gina Rodriguez Confirms Secret Engagement To Joe LoCicero: 'He's The Best'