DOJ: Massachusetts Man Arrested After Offering $500 to Kill ICE Agents
By RJ Johnson - @rickerthewriter
August 9, 2018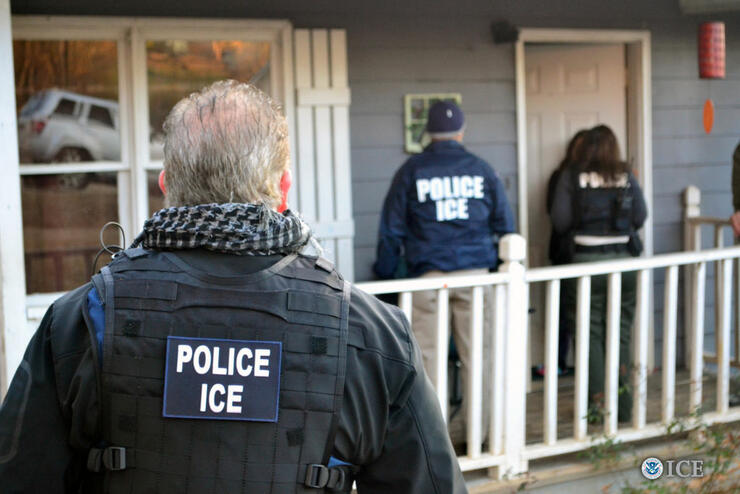 A Massachusetts man has been arrested in New York after trying to hire a hit man on social media to kill ICE agents for $500 and sharing his desire to slit the throat of Sen. John McCain, federal officials said Thursday.
According to the U.S. Attorney's Office for the District of Massachusetts, 33-year-old Brandon Ziobrowski of Cambridge, was arrested by the FBI's Joint Terrorism Task Force in Queens Thursday morning. He's been charged with one count of use of interstate and foreign commerce to transmit a threat and injure another person.
At a press conference in New York Thursday morning, U.S. Attorney Andrew Lelling said Ziobrowski tweeted a murder for hire solicitation to kill agents who worked for the Immigration and Customs Enforcement agency for $500 and repeatedly tweeted his desire to slit Republican Senator John McCain's throat.
"The agents and officers out there enforcing federal laws are doing their job, plain and simple," Lelling said at a news conference. "There is a difference between public debate and putting others in fear of their lives."
Court documents say Ziobrowski created his Twitter account, @Vine_II in 2009.
Federal officials say Ziobrowski began tweeting threats in March, but it was his message on July 2 that made agents sit up and pay attention. The 33-year-old tweeted "I am broke but I will scrounge and literally give $500 to anyone who kills an ice agent. @me seriously who else can pledge get in on this let's make this work"
Ziobrowski's tweet only received two likes and officials are unsure if anyone reached out to him to take him up on the threat.
"He appears to be very much against ICE and its mission. He appears to have a violent dislike for at least one Republican senator and law enforcement," FBI Special Agent in Charge Harold Shaw said. "Feeling strong on this subject is fine. Putting people's lives in danger, not fine."
Ziobrowski faces up to five years in prison and a fine of $250,000 for the threat if convicted.
Photo: Getty Images