Melania Trump's Parents Are Officially Citizens Of The United States
By Bill Galluccio
August 9, 2018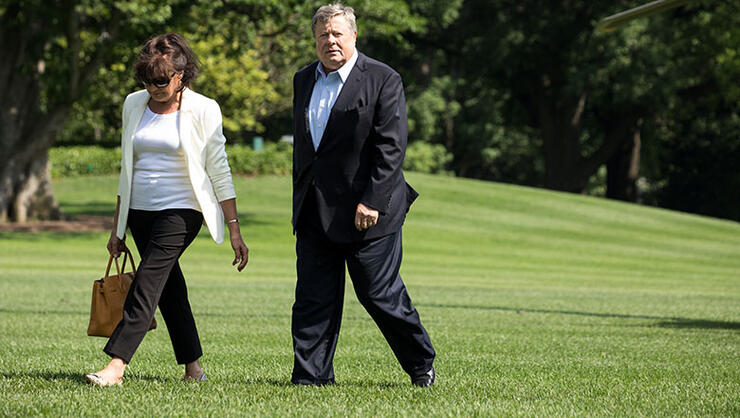 First Lady Melania Trump's parents officially became citizens of the United States. Viktor and Amalija Knavs were escorted by their lawyer and Homeland Security police to a federal building in New York City, where they took their oath of citizenship on Thursday (August 9).
The two were granted status as permanent residents in February and have been splitting time between New York City, Washington D.C. and Mar-a-Lago, President Donald Trump's resort in Florida.
Viktor and Amalija raised Melania in Slovenia when the country was under Communist rule. Viktor was a traveling car salesman while Amalija worked in a textile factory in the small town of Sevnica.
Since moving the United States, the Knavs have been helping take of their 12-year-old grandson Barron, who speaks Slovenian, so he can talk to his grandparents.
Photo: Getty Images