President Trump's Space Force Moves Forward
By Miranda Moreno
August 10, 2018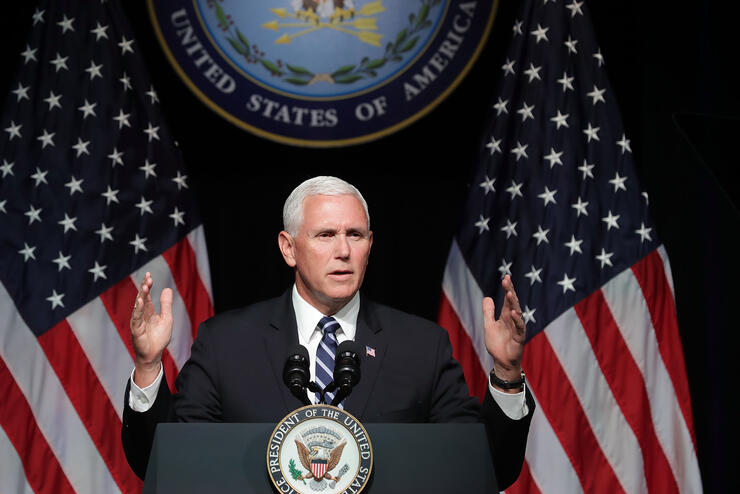 Space Force is back! Speaking alongside Defense Secretary James Mattis, Vice President Mike Pence announced that the Pentagon has begun the process of establishing the Space force as the 6th branch of the military. The development of the Space Force comes in response to anti-satellite weaponry and other tech by countries such as China and Russia. Axios editor Lauren Meier joins us for the details and the biggest hurdle…approval by Congress.
Next, as the conversation about sustainable food continues and the population is expected to balloon to 9.8 billion people by 2050, we will speak to Jake Malooly, writer for Wired, about his 2 week adventure into Entomophagy- The consumption of insects. With their low impact on the environment they are have grown in popularity as the next big thing. Jake will fill us in on his favorite bug dishes.
Finally, before you invite all your friends over this weekend, listen to this. A recent study has found that when one partner dislikes the other's friends it can harm your marriage. In some cases couples are twice as likely to divorce because of the bad blood. Elizabeth Bernstein, reporter for the WSJ, joins us for more on the study and what to do when you don't like your spouse's friends.