Aerosmith Will Celebrate 50th Anniversary With Las Vegas Residency
By Andrew Magnotta
August 10, 2018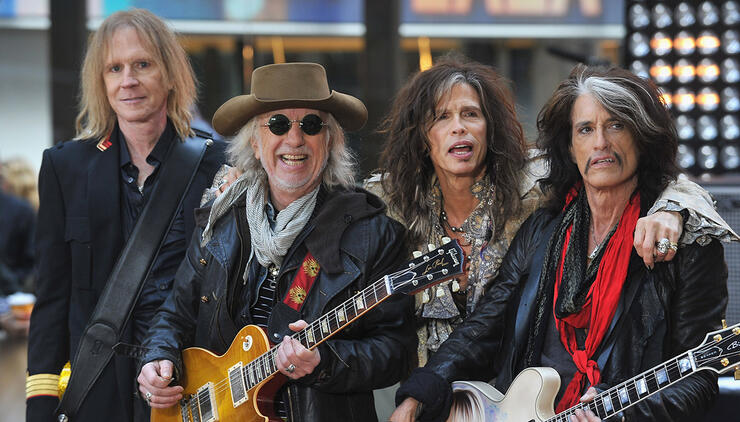 Aerosmith guitarist Joe Perry has confirmed that his legendary American rock band will celebrate its 50th anniversary with a residency in Las Vegas next spring.
Perry says he's excited about doing "something different" with the residency, adding that the Las Vegas venue will allow the band to create a show unlike anything it's done before.
"What we want to do is something that I haven't seen before — just downsizing our live show, just playing in a smaller place," Perry said in a recent interview. "We want to do something different. We're in the middle of the production now. What we're talking about is having an experience that you wouldn't be able to see on a regular Aerosmith tour."
Aerosmith is expected to give more details Wednesday in an appearance on NBC's Today show.
While the band has apparently contemplated retirement in recent years, Perry says he and his bandmates are energized about their latest venture.
"I feel like we've been out of the wind for a while and it seems like it would be a really cool thing to bring some of the history back, so the production is gonna look like that."
Perry continued, saying the band has its hands all over the residency's production to ensure it is "honest to the heartbeat of the rock and roll that we play" but still fresh.
The Rock and Roll Hall of Fame guitarist has also insisted that Aerosmith record at least one more studio album before its time is up. His counterpart Brad Whitford revealed this winter that the band has recorded new material.
Photo: Getty Images
Chat About Aerosmith Will Celebrate 50th Anniversary With Las Vegas Residency