Pearl Jam Pays Tribute to Chris Cornell at Hometown Seattle Concert
By Katrina Nattress
August 11, 2018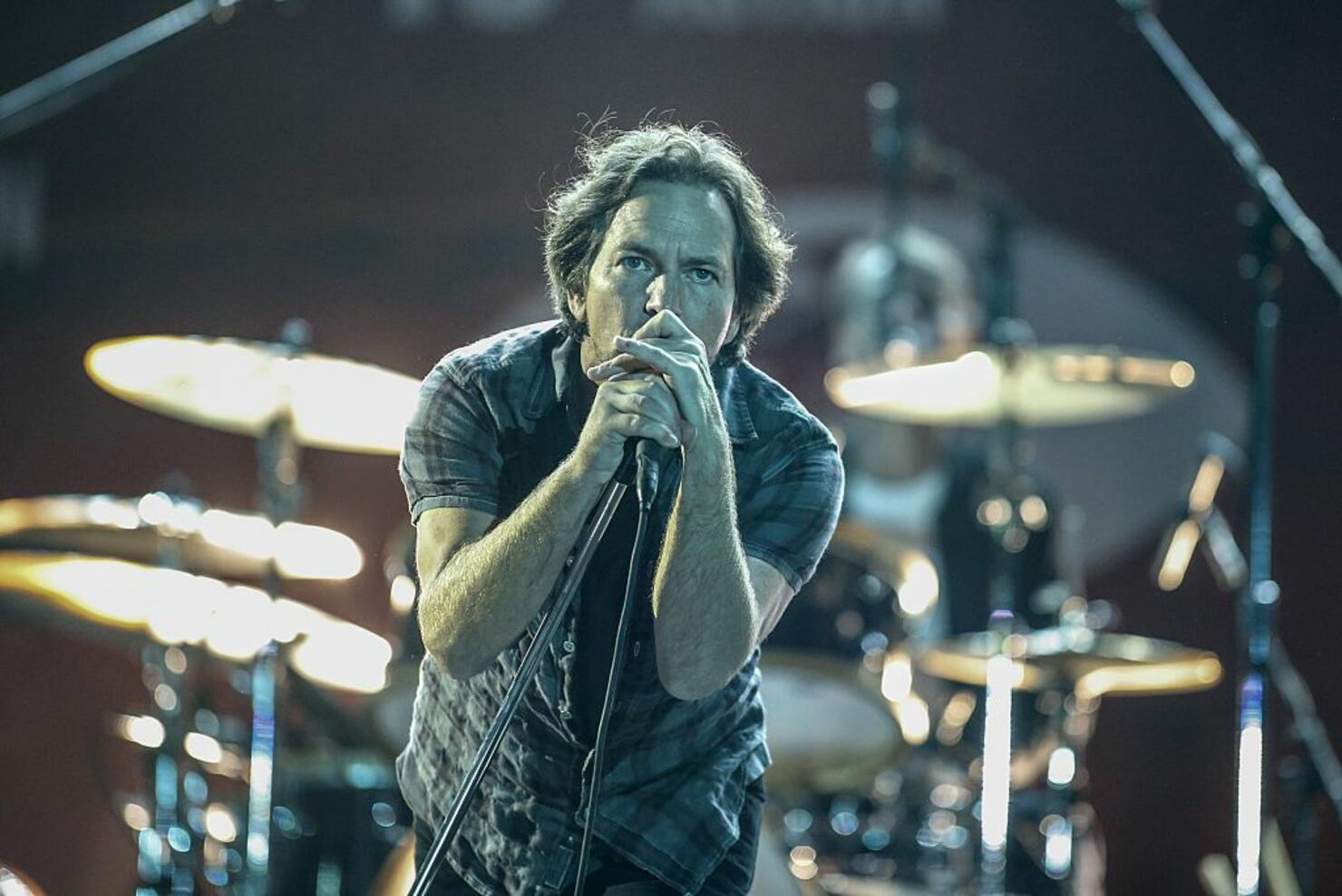 Pearl Jam kicked off their baseball stadiums tour this week with two special "Home Shows" in Seattle. On Wednesday (August 8) the grunge rockers paid tribute to teachers by covering The White Stripe's "We're Going to Be Friends" and on Friday night (August 10), the band paid tribute to one of their own: Chris Cornell. During their set, Pearl Jam covered the Soundgarden frontman's little-known song "Missing," from his rare 1992 Poncier EP.
During the encore, Soundgarden guitarist Kim Thayil, sporting a Cornell shirt, joined the band for a few covers, including MC5's "Kick Out the Jams," The Stooges' "Search and Destroy" and Dead Boys' "Sonic Reducer." The latter two also featured Mudhoney's Mark Arm and Steve Turner, Rolling Stone reports.
Watch the performances below.
Pearl Jam's Home Shows were special for a variety of reasons. The pair of concerts marked the band's first hometown stand in five years, and the proceeds went to help fighting Seattle's homeless problem—the third worst in the nation. The rockers managed to collect over $11 million to benefit the city's homeless population.
The Seattleites continue their tour next week with Away Shows at stadiums in Missoula, Montana; Chicago, and Boston. Check out the schedule below.
Pearl Jam Away Shows
Aug. 13 - Missoula, MT @ Washington-Grizzly Stadium
Aug. 18 - Chicago, IL @ Wrigley Field
Aug. 20 - Chicago, IL @ Wrigley Field
Sept. 2 - Boston, MA @ Fenway Park
Sept. 4 - Boston, MA @ Fenway Park
Photo: Getty Images