7 of Aretha Franklin's Biggest Moments in Rock and Roll History
By Andrew Magnotta
August 16, 2018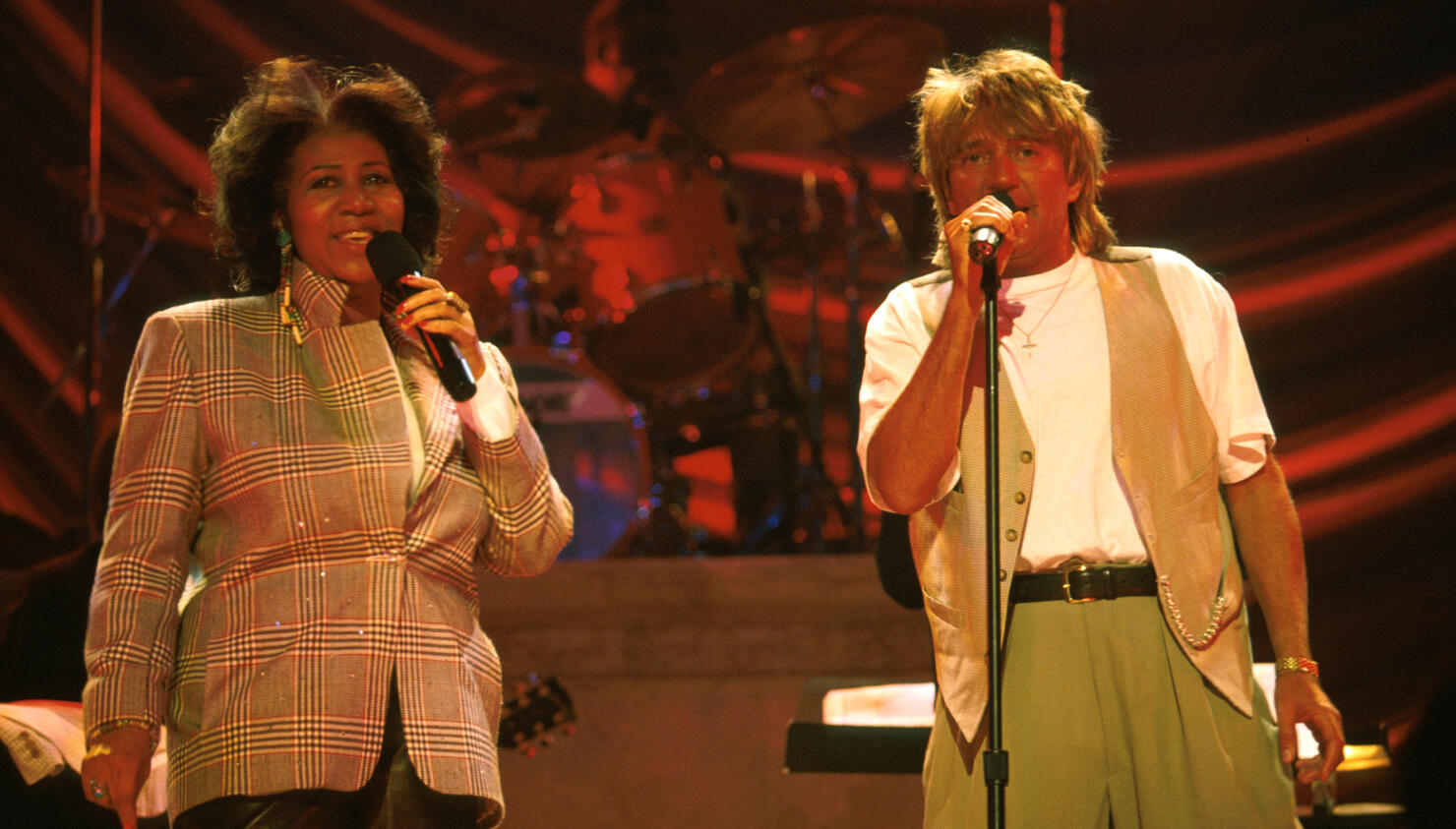 Aretha Franklin was a transcendent singer who was widely regarded as one of the greatest vocalists in American music history.
Though Aretha was known worldwide as the "Queen of Soul," her contributions to other genres, particularly rock and roll, are too numerous to count. Aretha's powerhouse vocal style, captivating presence both on record and on stage, and her six-decade career made her an icon to generations of fans.
But like many rock stars during her time, Aretha also used her voice for activism as well. Her career began during the Civil Rights movement and continued through the Vietnam-era. Early on in her career, Aretha positioned herself as a symbol of black advancement. She even performed for Dr. Martin Luther King, a family friend, on multiple occasions.
While Aretha slowed down her performing schedule towards the end of her life, when she did want to sing in public, that incredible voice was always with her — even when her health was failing.
Today, as we celebrate Aretha's impact on music, we've included a few highlights from her career adjacent to rock and roll below.
1. She Is the First Woman Ever Inducted into the Rock and Roll Hall of Fame
The Rock and Roll Hall of Fame is often criticized for including "non-rock" artists among its ranks, but no one was grumbling when Aretha became the first woman ever inducted in 1987.
Hall of Fame and Atlantic Records co-founder Ahmet Ertegun called Aretha "maybe the greatest singer of our time," thanks to her background in precedent rock genres like Gospel and the blues.
Franklin's induction into the Hall of Fame opened the door for other women to be heralded by the institution.
2. Her Timeless Performance in The Blues Brothers
In the 1980 cult classic love-letter to blues, soul and early-rock and roll, The Blues Brothers, Aretha portrayed diner owner Mrs. Murphy in one of the film's most memorable cameos. Aretha shows off her acting chops, before barreling through an intricately choreographed version of "Think."
3. Her '86 Rendition of "Jumpin' Jack Flash" With Keith Richards
One of the most remarkable aspects of Aretha's career was how much of it she spend as a certified legend. Aretha earned her "Queen of Soul" title in the late '60s and only kept getting more popular from there.
The '80s were one of Aretha's most productive decades, and one of her biggest hits was a cover of The Rolling Stones' "Jumpin' Jack Flash" alongside guitarist Keith Richards.
4. When President Obama Wiped Tears From His Eyes During Her Performance at the 38th Annual Kennedy Center Honors
There's no better encapsulation of Aretha's powerful gift to move people than the reactions of her longtime collaborator Carole King and President Barack Obama at the 2015 Kennedy Center Honors.
King was aghast as the then-73-year-old Aretha (a 1992 Kennedy Center honoree) belted out a goose bump-inducing version of their 1967 hit, "(You Make Me Feel Like) A Natural Woman," proving age hadn't dulled her vocal chops one bit. Obama was seen wiping tears from his eyes during the performance, and he wasn't the only one.
Blowing a sitting President's mind with a song!? That's rock and roll.
5. Her I Never Loved a Man the Way I Loved You Album
Aretha's career was made with her 1967 hit album, I Never Loved a Man the Way I Loved You, which hit #1 on the R&B charts and peaked at #2 on the Billboard album charts. The Chicago blues-style electric guitar-driven title track peaked at #9, while "Respect" became a smash hit and one of the best-known songs of the 20th Century.
Though some outlets criticized I Never Loved a Man at the time for its raw production, the album has gone on to be considered one of the essential records of the century, which established Aretha as one of music's most unstoppable forces.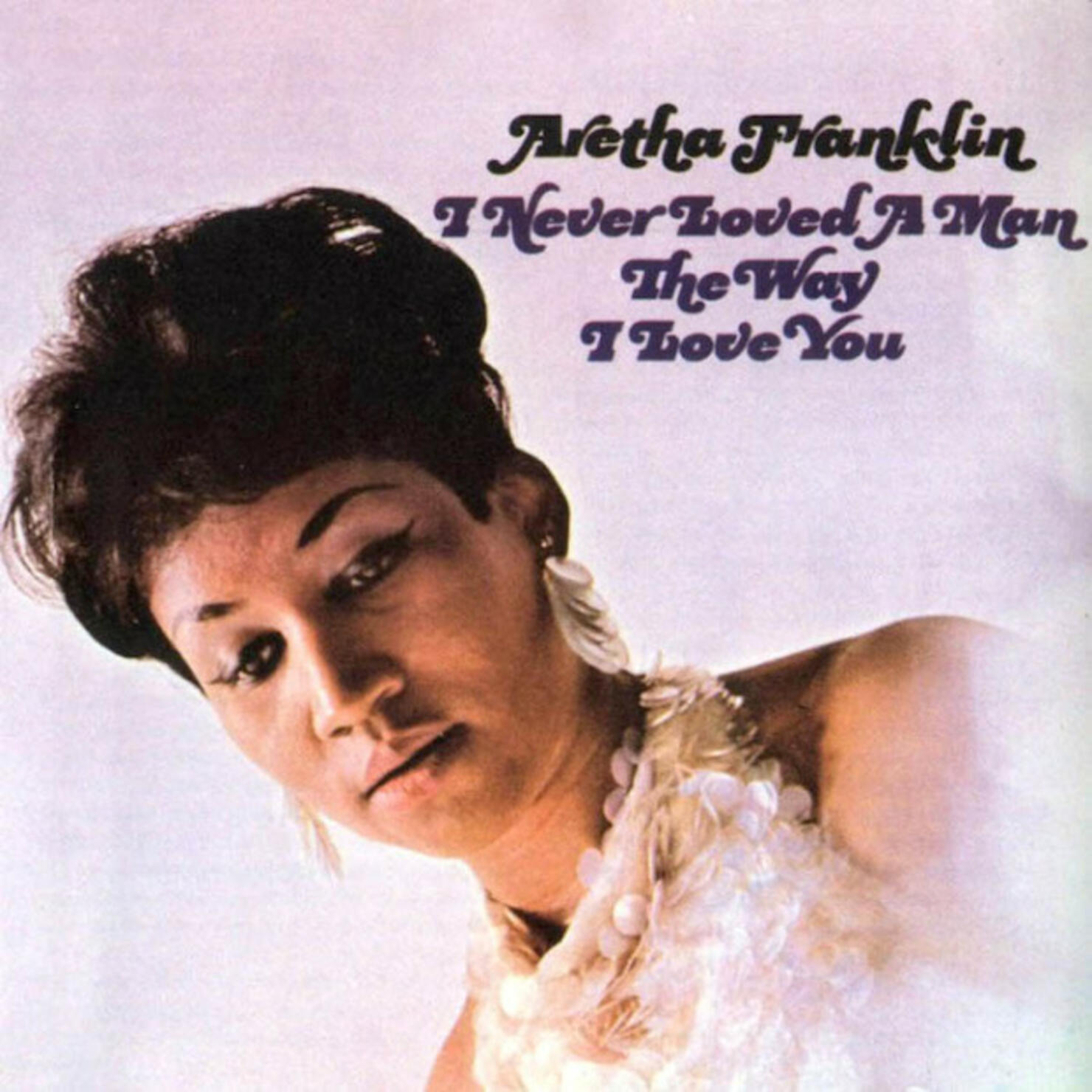 6. "This Old Heart of Mine" With Rod Stewart
Aretha often collaborated with some of rock's biggest crossover stars, like Elton John or Rod Stewart. With Stewart, Aretha famously tore through a rendition of "This Old Heart of Mine" as one of the highlights of her 1993 concert film, Aretha Franklin: Duets.
7. Jamming on the National Anthem
Rock and roll has a long tradition of jams that go on and on for several minutes. In 2016, Aretha performed what many believe to be the longest ever televised version of the National Anthem before a Thanksgiving Day football game between her hometown Detroit Lions and the visiting Minnesota Vikings.
Her gospel-like rendition of the Anthem ran 4 minutes and 35 seconds, more than twice as long as the 1:57 average, according to Fox Sports.
Remember the Queen of Soul and her legacy by listening to iHeartRadio's tribute on the Classic Soul station:

Thumbnail Photo: Getty Images