Calvin Harris Announces Sam Smith-Assisted Collab 'Promises' Due Friday
By Hayden Brooks
August 13, 2018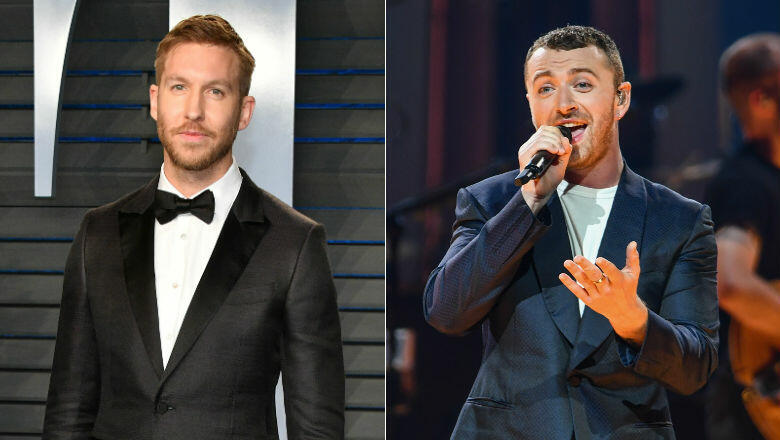 Calvin Harris isn't going to let summer slip away without unleashing one more banger and for his newest single, "Promises," he's recruited the one and only Sam Smith.
On Monday (August 13), the EDM chart-topper made the big announcement via social media, revealing that the team-up is due on Friday. "Very excited about this one!!!" the 34-year-old hitmaker captioned the artwork for the single, which depicts a small tree in front of a large body of water. "Promises" follows Harris' Dua Lipa smash, "One Kiss," which has been riding high on the Billboard Hot 100 for 17 weeks.
Meanwhile, it's been a quiet season for Smith, who has been on his summer "The Thrill Of It All Tour." In fact, the last time that the R&B crooner took a step onto the dance floor was for "Omen," his 2015 single with Disclosure. In late June, the singer admitted that he wasn't doing so well after splitting from 13 Reasons Why actor Brandon Flynn. "I know that everyone in this room right now is going through some s**t. I know I'm going through some s**t," he told his crowd at the Barclay Center in New York City, as per Page Six. "Tonight I want all of us to just leave all of our worries and all of our heartache aside and let's have some fun." Fingers crossed this single hears Smith letting go of any remaining heartbreak and getting his groove back on the dancefloor!
Chat About Calvin Harris Announces Sam Smith-Assisted Collab 'Promises' Due Friday