Phil Collins Says It's "Physically Impossible" for Him to Stand in Concert
By Andrew Magnotta
August 14, 2018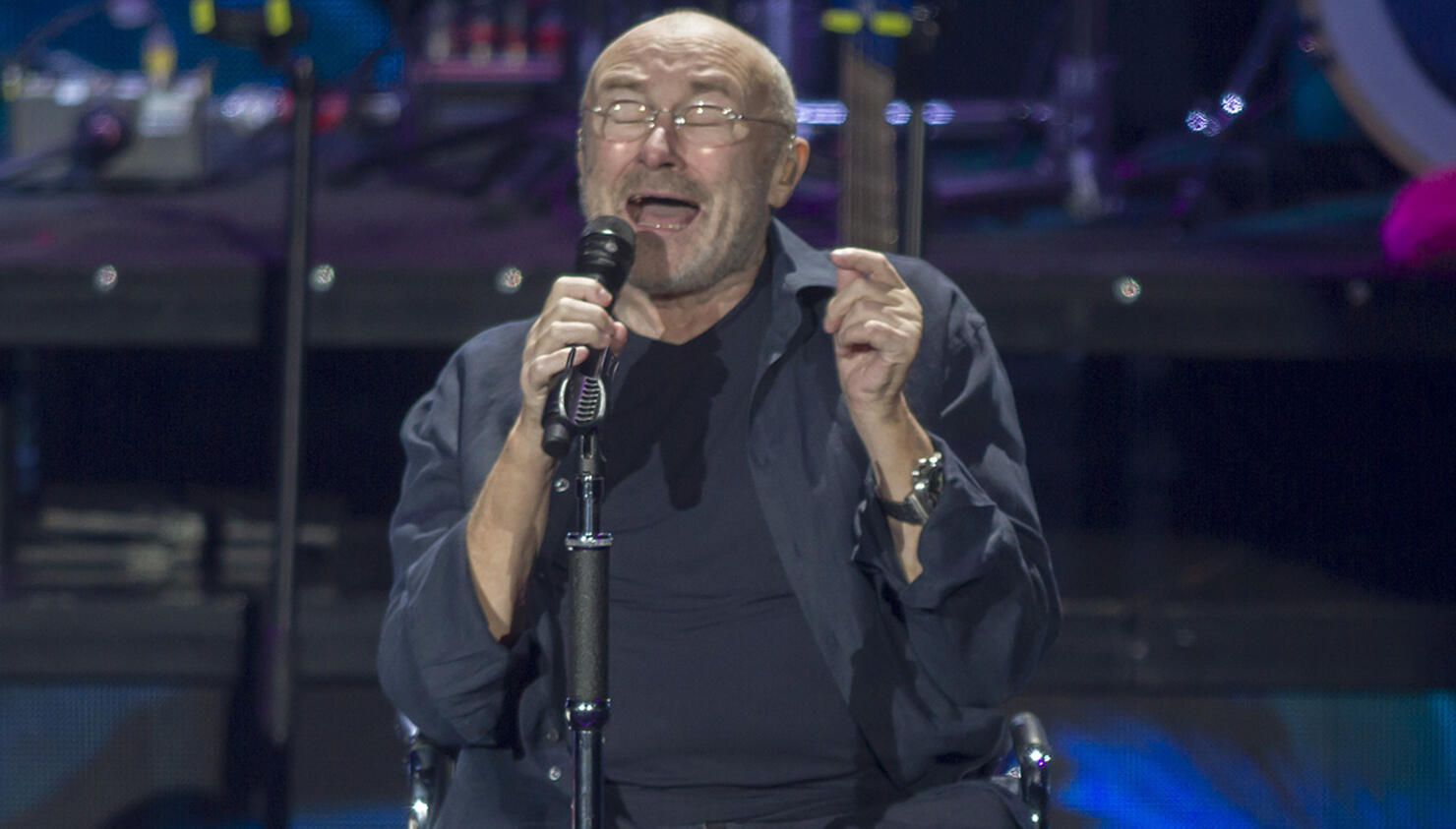 Phil Collins hopes his Not Dead Yet! Live comeback tour represents him aging gracefully while also keeping his music alive around the world.
The singer and former Genesis drummer returned to touring last year after briefly retiring due to a crippling spinal cord injury. While the condition of Collins' back has only marginally improved, he's found that he can continue touring as long as he performs seated and doesn't play drums.
Collins says his band has become more active on stage as a result of his limitations. Ultimately, he thinks audiences still get a great experience.
"It means that people are focused on the music and I am too," he said. "So far it hasn't been a problem at all. It's been very positive, if anything. It's kind of a little bit different to me, but it's physically impossible for me to stand for two and a half hours without going through real pain. It's all gone well."
The Rock and Roll Hall of Famer's son Nic has been handling drums in his dad's band since 2017. And Collins tells Rolling Stone in a new interview that he wasn't sure how his fans would react to his vastly different live show.
"In the old days, I ran around like crazy," Collins said. "I was worried that is what people would expect. Actually, there was an English reviewer that pointed out there's kind of a growing-old-gracefully thing to it. I go onstage and I stay seated the whole night."
Collins, whose solo catalog is arguably more influential than his work with Genesis, said he was pleasantly surprised to learn there was still room for him as a touring act in 2017 - 2018.
"I just didn't know if there was an audience anymore," he said, regarding his live hiatus. "I think the [album] reissues helped prove that there was ant he critical review looking back at my career and coming back with different...as you know, I was not the critics' darling. But suddenly I was being reevaluated and I think that made me feel a lot better about myself."
He said one of the biggest, a-ha moments for him regarding his ongoing cultural currency was after many dates of his European tour last year sold out within seconds.
Collins will tour North American this October. Get the tour dates here.
Photo: Getty Images