Victoria Beckham's Daughter Had The Cutest Reaction To 'Spice World'
By Emily Lee
August 14, 2018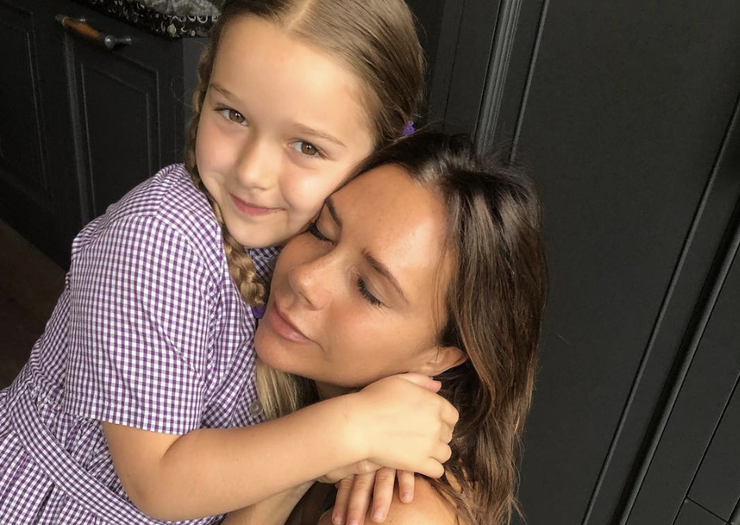 All fans of the iconic 90s girl group Spice Girls know that Spice World, the fictionalized movie based on them, is a timeless masterpiece. From the Spice Bus to the UFO landing (yes, there are aliens in Spice World), it's truly a wild ride. Twenty years after the film premiered, Victoria Beckham - aka Posh Spice - is watching Spice World with her 7-year-old daughter Harper Beckham.
"Nap time with Harper!" Victoria captioned an Instagram Story showing Spice World playing on a laptop screen. "Spice World has been on heavy rotation this holiday!!" She also fittingly added a "Girl Power" sticker to the post.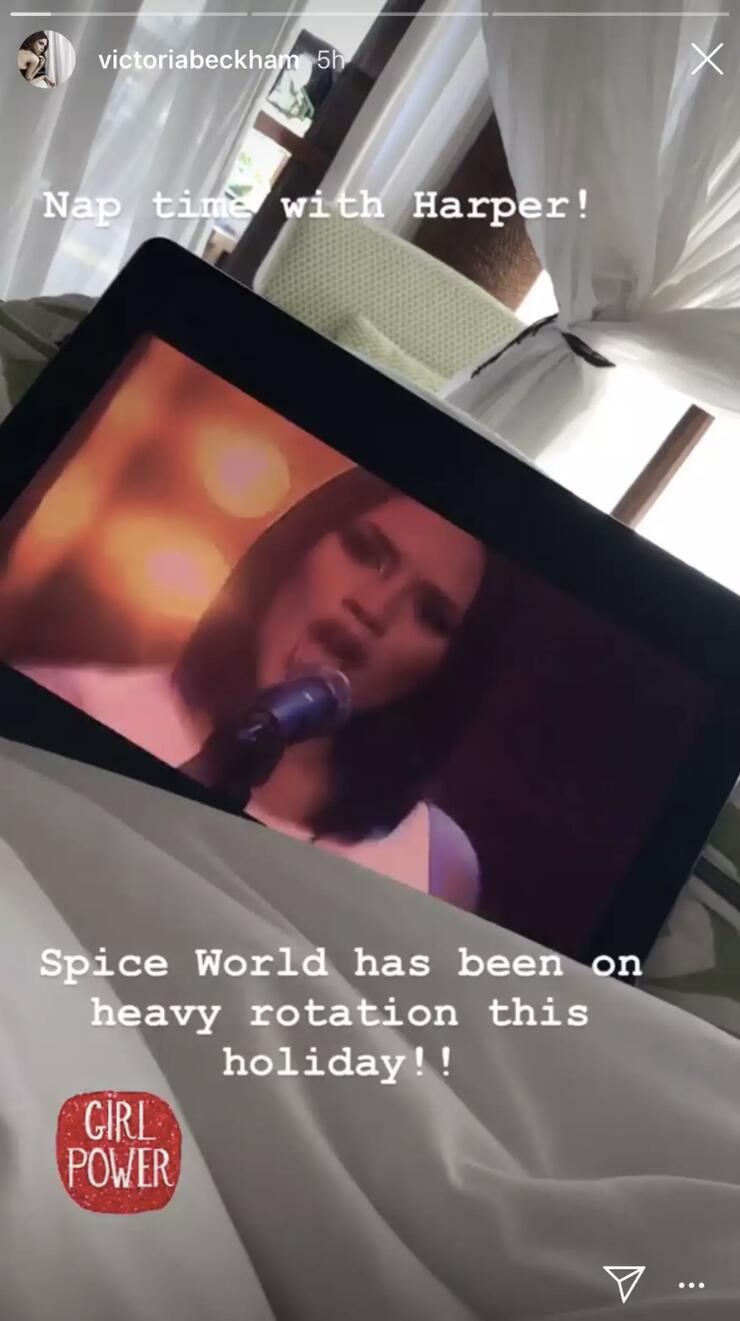 Harper loves the movie, of course. No surprise there. Victoria hilariously shared some of her daughter's comments on the film, revealing she's "obsessed with the Spice Bus" - aren't we all? - and how she now wants "a little Gucci dress" just like Posh wears in the movie.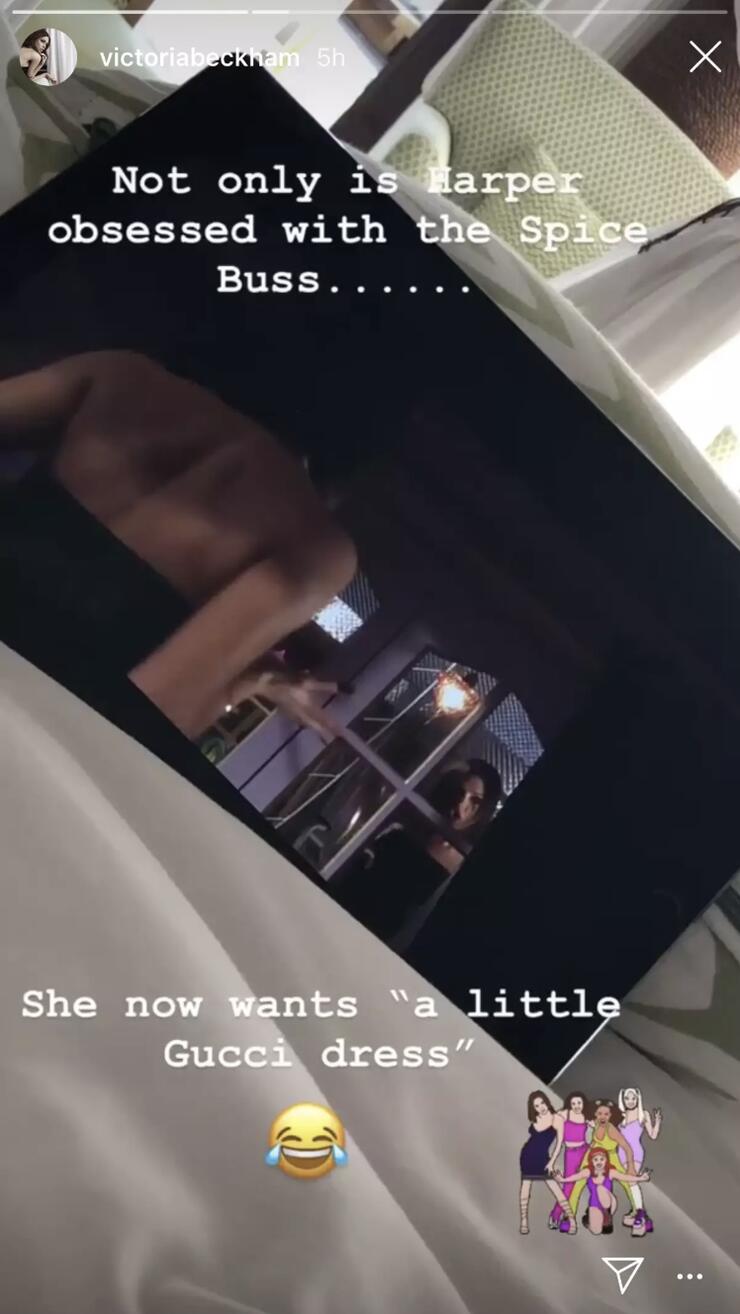 Harper did have some questions, though, which is totally fair. Spice World is completely bonkers, after all. It's why we all love it so much, right? Victoria shared a shot of the dance boot camp scene from the movie. The girls were sent to study with the toughest dance teacher of all time, Mr. Step, where they all wore camouflage outfits. Well, everybody except Posh Spice wore a camouflage outfit. Living up to her name, she rocked a mini dress and stilettos. Harper was having none of it. According to Victoria, she asked, "Mummy why are you wearing a dress?" Valid question!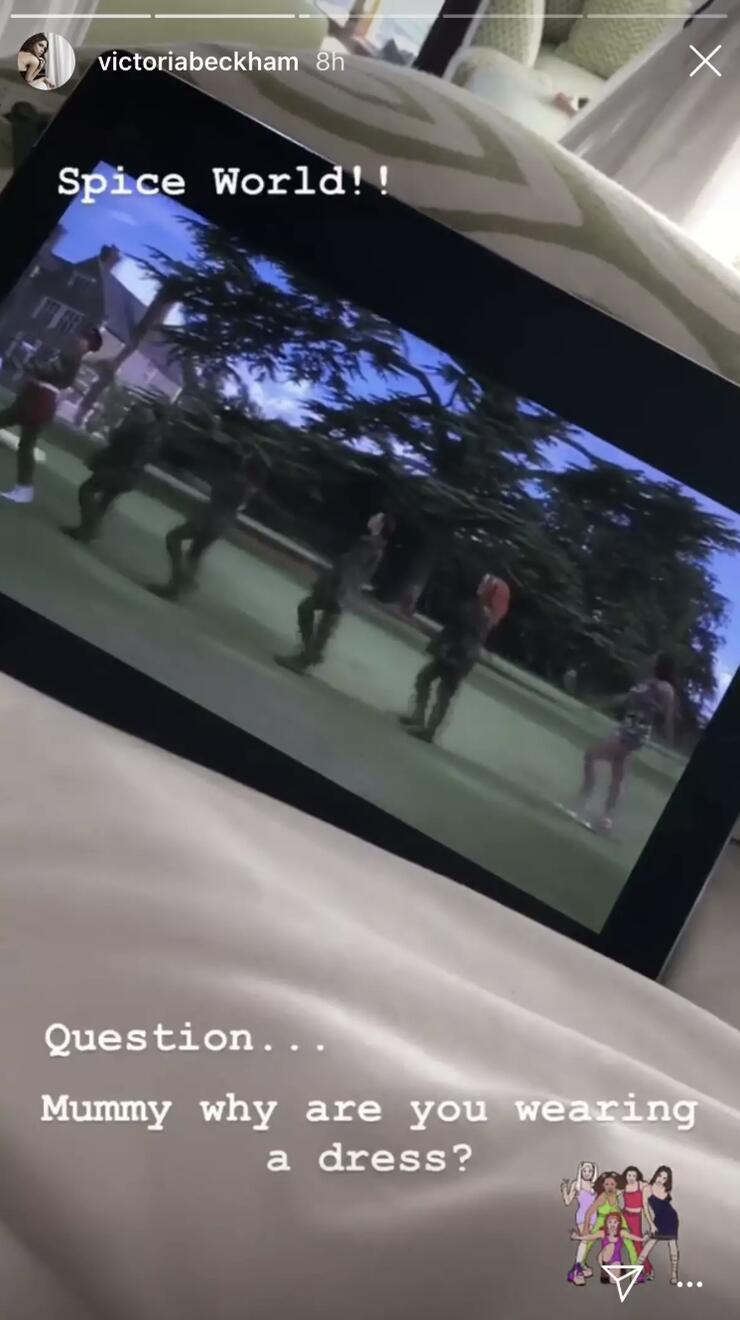 Hopefully, Harper also enjoyed the chants from the boot camp scenes. "We're the Spice Girls yes indeed, just girl power is all we need. We know how we got this far: strength and courage and a Wonderbra." Important life lessons right there. I can just picture Harper and Victoria cheering along with Spice World on their holiday.
Chat About Victoria Beckham's Daughter Had The Cutest Reaction To 'Spice World'