Steve Perry Explains Why He Disappeared After Leaving Journey
By Andrew Magnotta
August 26, 2018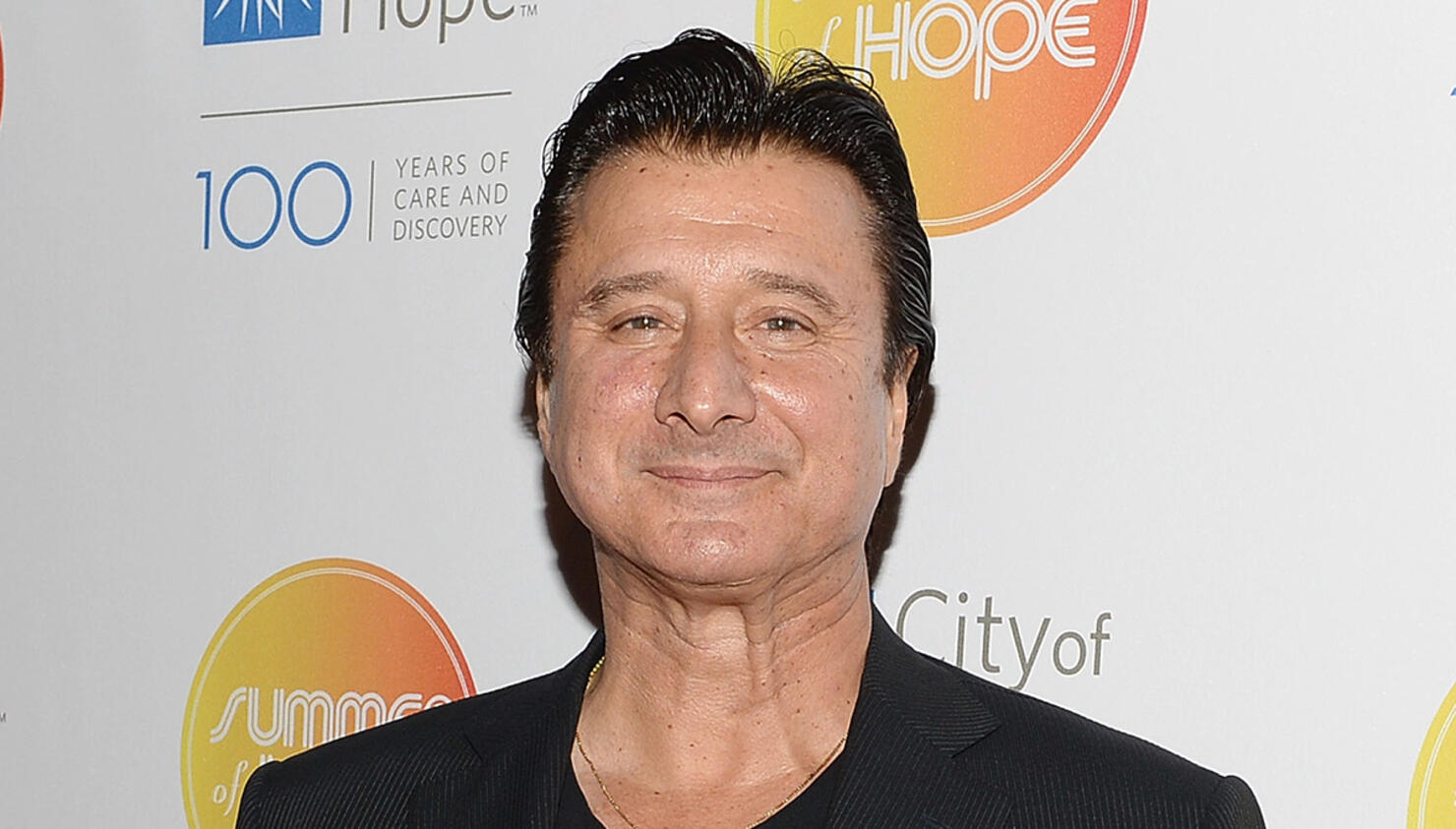 Former Journey frontman Steve Perry has been something of a white whale in the world of classic rock for the last 20 or so years.
While Perry hasn't necessarily been avoiding the public eye, he hasn't sought it out either. Since leaving Journey officially in 1996 due to a crippling hip injury that prevented him from touring, Perry has been surprisingly absent from music.
His lack of creative output was a stark change from his time in Journey, a band that was seemingly either on tour or in the studio for the entirety of the 1980s.
Perry has done few interviews over the last 24 years, but as the singer prepares to revamp his career with, Traces, his first solo album since 1994, he's taken the added step of explaining himself — he was physically unwell and burnt out.
"The truth is, that I thought music had run its course in my heart," Perry explains in a statement on his website. "I'd had an amazing time in an amazing band, and then the chance to express myself as a solo artist too. But I had to be honest with myself, and in my heart, I knew I just wasn't feeling it anymore."
Just hearing music brought back the feelings of exhaustion and lack of control he felt at the end of his tenure in Journey, Perry says.
"For a long time, I could barely even listen to music," he said. "My last show with Journey was February of 1987. Then one day, it hit me that I couldn't do this anymore. I felt as if I had to jump off this merry-go-round — this big beautiful mothership that we had all worked so hard together to build."
But his love for music has returned as strong as ever. Perry says Traces is the last "30 years into 10 songs," and he began writing with no expectations.
"I started writing and recording these songs with the creative freedom that I was the only one who would ever hear them," he says. "Along the way, I rediscovered my love for music. Each track represents traces of my past, but is also a hopeful look into the future. I invite you to listen with an open heart."
Nine of the songs on Traces are originals. The tenth track is Perry's reimagined cover of The Beatles' "I Need You."
The album is due out October 5. Fans can pre-order it here.
Listen to the lead single, "No Erasin'" below.
The singer has yet to announce a tour or any live performances. But after so many years off the road, you can't blame him for dipping his toes in the water before diving in.
Photo: Getty Images