John Legend Brings His DNA To The Forefront In New Podcast 'Spit'
By Hayden Brooks
August 17, 2018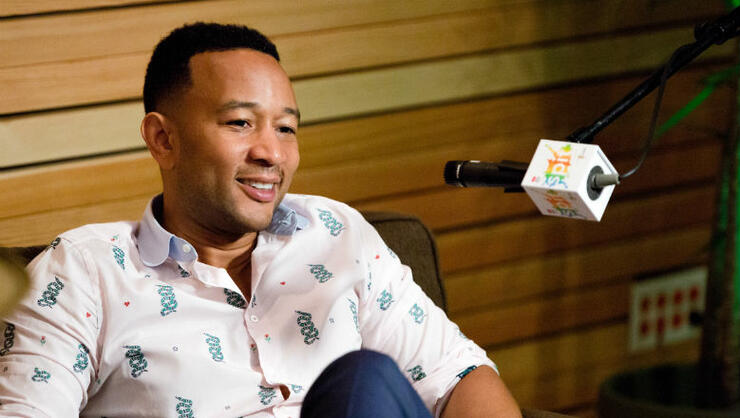 John Legend dived into his ancestry for the first very episode of Spit, iHeartRadio's newest podcast presented by 23andMe, where musicians open up about their DNA test results with host Baratunde Thurston.
"I learned a lot about the stories of my ancestors, some of whom were slaves in America, and some of the courage that they displayed," the 39-year-old singer admitted in the premiere episode of the podcast. "One group in my family history literally fought in court for their freedom, and the state of Ohio defended them. . . .They defended my family in court because someone who was descendants of their masters before tried to reclaim them back into slavery — back into the south when they were living in Ohio, and Ohio went and defended them."
Elsewhere in the just-released episode, the R&B singer, who found out he was two-thirds West African and one-third western and northern European, admitted that he thinks of himself as just black for reasons beyond his control. "[My parents] think of themselves as black, so you think of yourself as black, no matter what other mix is in there, and America kind of tells you you're black as well by the way America treats you and by the way America looks at you," he confessed.
"I never really accounted for or thought about the other parts of my mix because I just thought, 'Well, I'm black, and that's what I am.' We know what light skinned and dark skinned and brown skinned, or whatever, is, and we talk about that in the community of black folks," Legend continued. "But at the end of the day, we think of ourselves as black most of the time, unless you have a parent who's of another race and then it kind of complicates it more. That's what I always thought of myself as, and then I got the details on it when I took the test."
Legend also opened up about his multi-racial wife Chrissy Teigen, admitting that the cookbook author gets asked about her background all the time. "I think a lot of times it's almost annoying how much you get asked what you are all the time. But she's also proud of her heritage. Her mother was born and raised in a village in Thailand. Her father, his family came from northern Europe. Germany and Norway," he revealed. "They moved to America in the late 1800s, early 1900s for a better life. He's one of the first generations born here from a family that came from northern Europe. He met Chrissy's mom in Thailand, and Chrissy is the result of that beautiful marriage."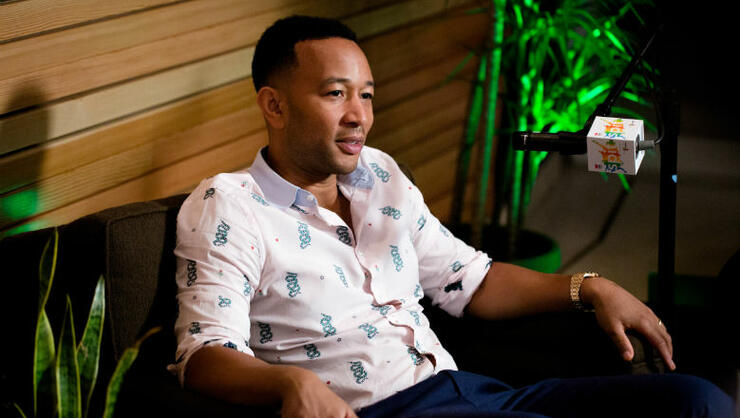 Listen back to the full interview above to hear more from Legend's sit-down, where the singer also dished his unscripted thoughts on self-identity, DNA and more.
Spit is an iHeartRadio podcast with 23andMe where we sit down with the most interesting cultural influencers of our time to explore how DNA testing gives us a new perspective on who we are and how we are all connected. Enjoy this episode? Subscribe, rate and review Spit on iTunes. Spit is brought to you 23 and Me.
Find out more about our host Baratunde Thurston at Baratunde.com or sign up for his text messages at 202-902-7949. You can also share your thoughts with John Legend @johnlegend and Anne Wojcicki @annewoj23.
Photo: Wes and Alex for iHeartRadio
Chat About John Legend Brings His DNA To The Forefront In New Podcast 'Spit'