Kane Brown Makes Us Yearn For the "Weekend" in New Video
By Katrina Nattress
August 16, 2018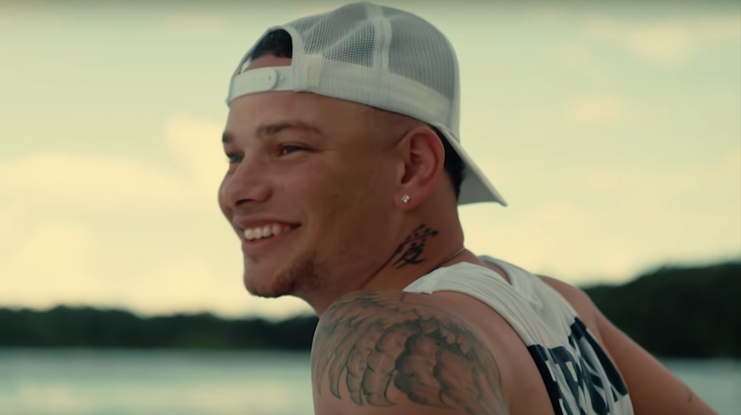 Last week, Kane Brown treated his fans to a new R&B-tinged single called "Weekend" and on Thursday (August 16) the country star released a fun-filled video to accompany the song. The visuals star Kane, his band, crew, team and friends as they make a pit stop at Walmart to get the essentials (read: chips and booze) before throwing a bash at a lake house.
"Just chillin' on the weekend, weekend / Sippin' somethin' on the cheap end, cheap end / Skinny dippin' in the deep end, deep end / Or bass fishin' with your feet in, feet in / Up all night then we sleep in, sleep in / But we were never really sleepin', sleepin' / Tangled up in the sheets and, sheets and / Goose bumps just creepin', creepin' / Yeah, we chillin' on the weekend," Kane sings during the chorus while cuddling up next to his fiancée Katelyn Jae and cruisin' on a speedboat.
Watch the carefree video below.
"Weekend" is the second single off Kane's upcoming sophomore album, which is due out on November 9. The project follows the rise of Kane's RIAA Platinum-certified self-titled debut, which has been the No. 1 album on the Billboard Top Country Album chart at least a dozen times.
Photo: YouTube
Chat About Kane Brown Makes Us Yearn For the "Weekend" in New Video