This is 2018's Highest Paid Actress, and She Made Over $40 Million
By Katrina Nattress
August 16, 2018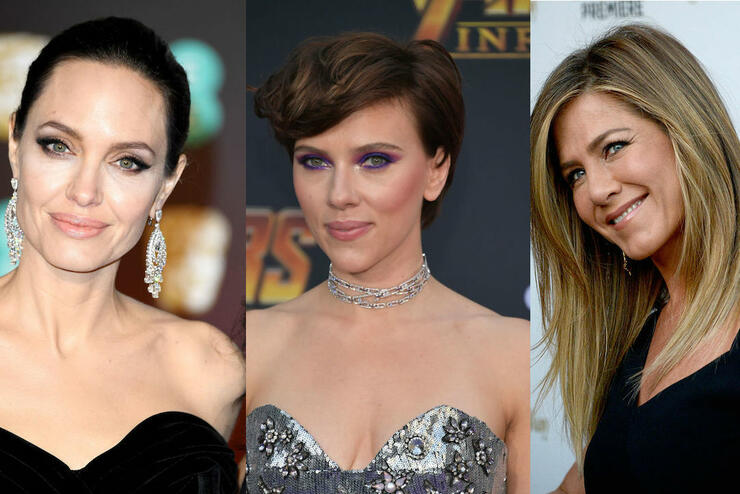 It's that time of year again. Forbes released it's 2018 list of the world's highest paid actresses on Thursday (August 16).
Scarlett Johansson topped the list, earning $40.5 million before taxes between June 1, 2017 and June 1, 2018; nearly quadrupling her 2017 earnings. This has a lot to do with the leading lady playing Black Widow in Marvel's Avengers movies — another installment is due out in 2019.
Angelina Jolie holds the No. 2 spot, grossing $28 million — thanks in large part to her upfront pay for the currently filming Maleficent 2. Jennifer Aniston comes in third with $19.5 million, cashing in on endorsement deals with Emirates airlines, Smartwater and Aveeno.
Rounding out the top five are Jennifer Lawrence, who made $18 million thanks to her role in the upcoming X-Men: Dark Phoenix and Dior contract (Mother! and Red Sparrow both underperformed at the box office), and Reese Witherspoon, who raked in $16.5 million for her leading parts in A Wrinkle In Time and the HBO hit series Big Little Lies.
Also featured on the list are Mila Kunis (No. 6, $16 million), Julia Roberts (No. 7, $13 million), Cate Blanchett (No. 8, $12.5 million), Melissa McCarthy (No. 9, $12 million) and newcomer Gal Gadot (No. 10, $10 million).
Emma Stone, who claimed the No. 1 spot last year, drawing in $26 million due in part to her Oscar-winning performance in La La Land, was notably absent from this year's list.
Photo: Getty Images
Chat About This is 2018's Highest Paid Actress, and She Made Over $40 Million