This Telltale Sign Will Reveal When Meghan Markle Gets Pregnant
By Emily Lee
August 16, 2018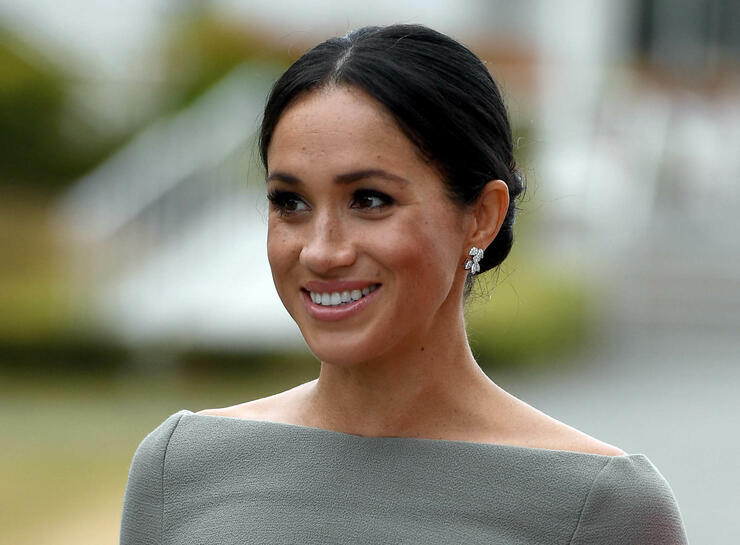 When you marry into the British Royal Family, every aspect of your life gets scrutinized by Royal Watchers all over the world. Now that Meghan Markle's wedding to Prince Harry has come and gone, the talk of the town is when the newlyweds are planning to start a family of their own. The Duke and Duchess of Sussex have a pretty busy fall schedule coming up, including official tours of Australia, New Zealand, Fiji and the Kingdom of Tonga, so they're probably not ready for kids just yet. When Meghan is ready, though, there's apparently one telltale sign that might signal she's expecting.
Before she was a royal, Meghan gave a ton of candid interviews. In one 2011 interview, Meghan opened up about her personal haircare routine. "My mom is black and my dad is Dutch and Irish, so the texture of my hair is densely curly," Meghan said. "I've been getting Brazilian blowouts for a couple of years."
Royal expert Myka Meier told The Sun's Fabulous that this quote from Meghan's 2011 interview might be what reveals a future pregnancy. "The one thing that might be interesting is her hair," Meir explained. "We don't know what she does now, but it is likely she uses a keratin or a Brazilian treatment to straighten it. As soon as she gets pregnant she will no longer be able to use those same products which could be very interesting."
"I think we'll see her wearing more of a bun when that happens," Meir continued. "Which could be a tell tale sign she is pregnant as she'll no longer be able to use those stringent chemicals that are often used or that beautiful glossy look."
Though Prince Harry has claimed that the pair wish to start a family in the near future, it's expected they will wait until they return from their fall tours. A source told Express that Meghan wants "to avoid all the side affects that come with traveling while pregnant." That totally makes sense. We'll just have to wait and see what happens!
Chat About This Telltale Sign Will Reveal When Meghan Markle Gets Pregnant