Tim McGraw & Faith Hill's Daughter Could Easily Pass For Both Her Parents
By Paris Close
August 16, 2018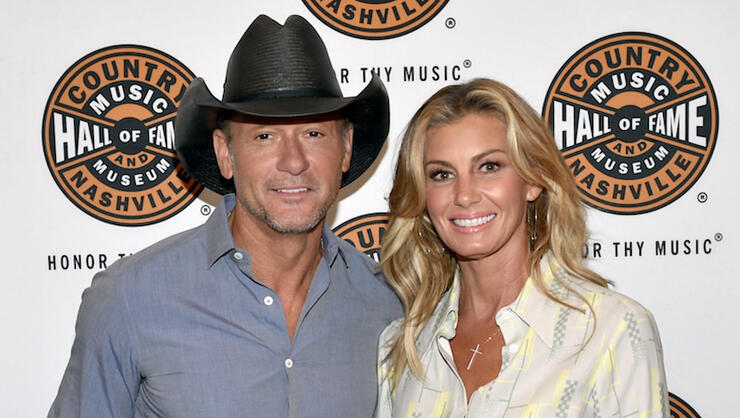 Tim McGraw and Faith Hill's middle daughter, Maggie, is a spitting image of not just one, but both her parents.
Sure, there's nothing extraordinary about it — looking like your folks — but when the country couple shared appreciation posts on social media to celebrate their daughter's 20th birthday this Sunday (August 12), we couldn't help but think how Maggie could pass for her folks — at the same time.
"Happy birthday to my car pool karaoke partner. 20 years today!!!!!!" the Grammy-winning singer captioned an amusing Instagram video singing with her baby girl — who, even with her mom's flaxen locks and sunny smile, bears McGraw's soft eyes and facial features. "You are truly one of a kind."
In one of two other Instagrams shared by the "Humble And Kind" crooner of his birthday girl, Maggie, who's decked out in ski apparel and sunglasses, could be mistaken for her mother.
"Happy 20th "Mags-a-Million," her dad writes in the post. "Your sisters, your mom and I are all so proud of the young woman you have become … As your father, you and your sisters make me proud everyday."
Mom or Dad: Who do you think she favors more?
Either way, happy belated birthday, Maggie!
Photo: Getty Images
Chat About Tim McGraw & Faith Hill's Daughter Could Easily Pass For Both Her Parents